Complete Pest Management In Woodway, WA
Woodway, WA, is one of the many beautiful cities that make western Washington so amazing. With nature right at our fingertips, there sure is a lot to love about Woodway. However, we also need to worry about pests invading our homes and businesses. These unwanted invaders can spread disease and damage property so keeping them out is important.
At Guard Pest Control, we offer both residential and commercial pest services that Woodway residents can count on to keep pests out of their homes and businesses. To learn more about these services, continue reading. Or, contact us now to request a free service quote.
Residential Pest Control In Woodway, WA
Here at Guard Pest Control, we know just how frustrating infestations can be in the home. Not only can they damage your home, calling for expensive repairs, but they also could harm your family. That's why it's so important to have residential pest solutions you can trust.
We begin our residential pest control process with a detailed inspection of your home's interior and exterior. During this inspection, we look for signs of life, harborage zones, and other conducive conditions. Then we develop a treatment plan based on our findings. Treatments focus on areas of high activity so that pests are eliminated effectively. Your technician may also make recommendations to correct any environmental conditions that are favorable to pests. Our Home Guard Protection Plan includes bi-monthly services to your home to ensure your property remains pest-free all year long.
Give us a call today to schedule your initial service or to request your free quote.
Bed Bug Control: Everything Woodway Property Owners Need To Know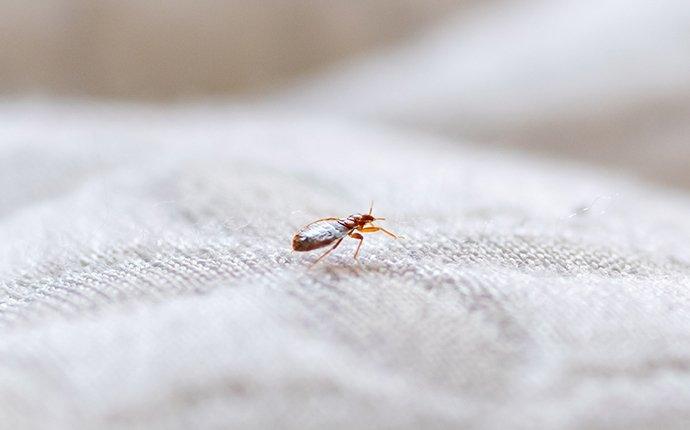 Bed bugs are small pests, but that doesn't mean they're invisible. These parasites sneak into homes, usually while hiding on people or in objects, where make their way into beds, furniture, appliances, rugs, and clothing. Once inside, bed bugs can be extremely difficult to eliminate. What's worse, the longer they persist, the harder it becomes to remove them as they spread throughout the home. Therefore, it is important to take certain precautions to keep from bringing bed bugs into your home.
Do not sit or place your belongings directly on the ground while in public.
Inspect hotel rooms for signs of bed bugs before using them.
Thoroughly clean secondhand clothes, furniture, and appliances before bringing them into your home.
If possible, avoid purchasing secondhand mattresses and box springs.
If you do find bed bugs in your home, immediately contact the professionals here at Guard Pest Control. We offer bed bug control services that you can count on to remove any infestation you may be facing. To learn more, give us a call today.
How Do I Avoid Spider Infestations In My Woodway Home?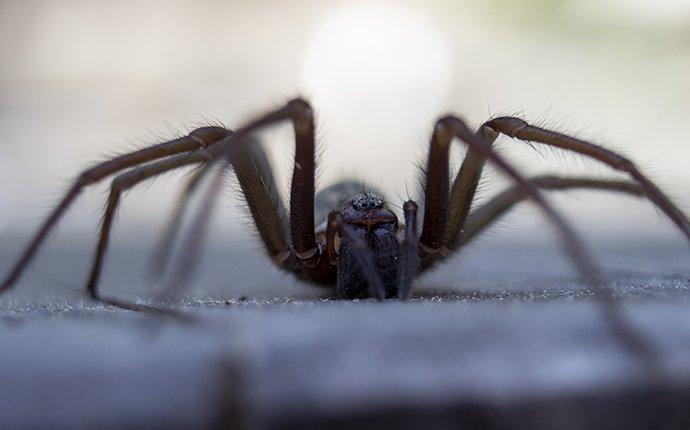 Spiders are creepy-crawly pests that are never a welcome sight in any home. While most are harmless, that doesn't mean you need to put up with them living on your property. To keep spiders out of your home, you need to seal off potential entry points and remove any factors that attract them such as pests that they feed on.
Store food in airtight containers if not in the fridge.
Keep countertops and floors clean.
Store trash in bins with tight lids.
Use dehumidifiers in poorly ventilated areas.
Install door sweeps, window screens, and weather-stripping.
Fill in cracks in the foundation of the property.
Wipe away webs as you come across them.
If you continue to experience spiders in your home, contact the pros here at Guard Pest Control. You can rely on our spider control services to limit the spider numbers in your home. Contact us today to get started!
Commercial Pest Control In Woodway, WA
Running a business is hard enough without pests getting in the way. To keep these destructive invaders out and your business running smoothly, you need effective commercial pest solutions.
At Guard Pest Control, we begin with a thorough inspection of your property, during which we look for signs of life, entry points, and other conditions conducive to infestations. We will also speak with you to get a better understanding of what you've been experiencing.
Based on our findings, we develop a pest management plan specific to your business. Thanks to our years of experience, we know how to effectively eliminate pests without preventing you from running your business smoothly.
We pride ourselves on offering quality service with no hidden fees. That's why our commercial pest plans come with a satisfaction guarantee. Give us a call today to learn more about our commercial pest control services.
Call For A Free Quote
Complete the form below to schedule your inspection with Guard Pest Control.