Keeping Your Residents Happy & Protected From Snohomish Pests
The only thing worse than a pest infestation in a home is a pest infestation in a multi-unit housing complex. Pest infestations in multi-unit housing bring all the same problems that they create in residential homes, but with the added potential of upsetting your residents. Worse, because units within these properties are often positioned closely together, a pest infestation in one unit can quickly spread to adjacent units. No matter who the pest affects first, your residents will all be looking to you to take care of the problem.
When pests come knocking at your door, contact Guard Pest Control. We offer a number of effective pest control plans in Snohomish and the surrounding communities that are guaranteed to keep the pests out of your property for good!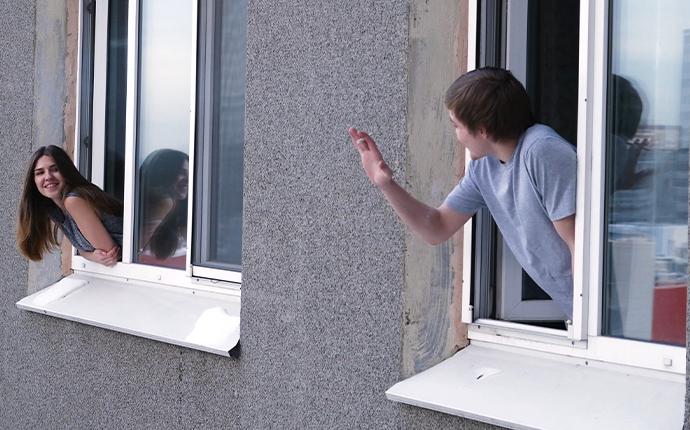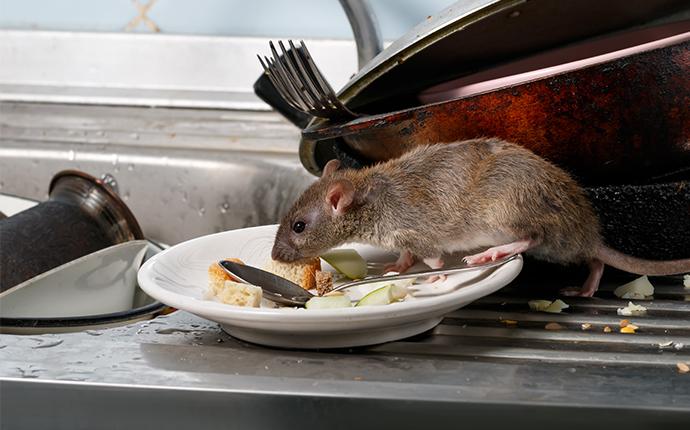 Our Multi-Unit Housing Pest Control Process
If you're a multi-unit housing property owner in the western Washington area, there's no better way to protect your investment and the people inside it better than by partnering with Guard Pest Control. We understand the unique challenges that pests pose to multi-unit and commercial properties, and we can work with you to develop the perfect solution to eliminate any existing infestations on your property while helping you prevent pest infestations in the future.
Our pest treatments focus on common multi-unit pest pressures including bed bug treatments and rodent removal and exclusion services. When you contact us for a home pest control treatment, one of our technicians will inspect the property for any signs of pests and apply effective treatment as necessary to eliminate them.
After treating your existing pest pressures, we'll work with your property management team to help you prevent these issues from happening in the future using a comprehensive IPM Preventative pest control treatment plan. We can provide training to both your staff and residents, giving them the knowledge they need to mitigate pests as much as possible on the premises.
Finally, Guard Pest Control will provide you with a monitoring schedule to show you're taking active steps to prevent these pest issues from occurring in the future. Contact our office today and get started on a pest protection plan for your Snohomish property today!
Tips You Can Use to Prevent Pests Around Your Apartment
Preventing pests in a multi-unit housing situation is a group effort, with everyone present required to pitch in for long-term success. Once one unit gets a pest infestation, it's very easy for it to spread to surrounding units and even across the property, so it's important to stress that every resident needs to do their part to minimize the risk for infestations.
If you're worried about pests in your multi-unit housing or apartment complex, here are some great tips you and your tenants can use to help lower your risk for infestations:
Have tenants dispose of garbage regularly in sealed receptacles

Encourage tenants to wipe down kitchen countertops and sweep floors to remove crumbs and residue from spills.

Vacuum public areas at least once a week and encourage tenants to do the same inside their own units

Take special care with pets, and keep pet bowls clean and wipe up any spilled food or water around them promptly

Have tenants store pantry food items and dry pet food in sealed plastic containers

Routinely check under sinks for areas of moisture and repair any leaky pipes and encourage tenants to do the same
Unfortunately, even if most of your tenants follow your instructions to the letter, infestations are sometimes inevitable in multi-unit housing complexes. Even with the right guidance in place and everyone pitching in, the presence of so many humans living in the same space, combined with the various sources of food, water, and shelter the units provide, can create a situation that's too good to pass up for many pests.
However, there is a solution: contact the pros at Guard Pest Control for help. You can trust the professionals at Guard to eliminate any existing pest issues you might be facing on your property while simultaneously helping you and your tenants prevent pest problems in the future. Contact us today for more details about our residential and commercial pest control programs in Snohomish.
Call For A Free Quote
Complete the form below to schedule your inspection with Guard Pest Control.