Don't Let Pests Put Your Snohomish, WA Business At Risk
Nothing brings business to a grinding halt faster than pests. Guard Pest Control's Commercial Services Division specializes in protecting Snohomish County, Eastside, and North Seattle businesses and commercial properties from common pests of all shapes and sizes, including insects, rodents, and more! Discover effective pest solutions in Snohomish and call today to request your free estimate.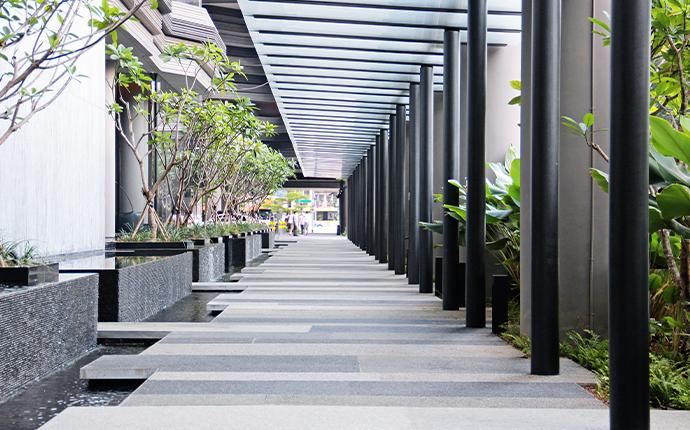 We Understand Your Industry's Pest Pressures
Guard Pest Control has worked with numerous companies and commercial properties around the Seattle area. During that time, we've gained a wealth of experience to know exactly how to treat pest pressures in a way that can get rid of your problem fast so that business can remain uninterrupted. No matter if you're an apartment manager, a warehouse owner, a building superintendent, or in a different industry altogether, even a small infestation can have damaging effects on your relationships with your customers, reputation, and products.
The team at Guard Pest Control understands that a pest-free environment is essential to your business's continuing operations. Pest problems at a business led to bad customer experiences, negative word-of-mouth, and a hit to your reputation that can be difficult to recover from. The last thing you need is to miss out on attracting new business because a negative online review makes people assume your property has become unpleasant or unsanitary due to pests in the area. A single pest sighting can leave a lasting negative impression on your business for months or even years to come.
That's where Guard Pest Control comes in. Our team has experience protecting some of the largest commercial spaces in Western Washington. We have the tools, experience, and pest knowledge to handle any problem you might encounter at your business or commercial property. Allow our trained and certified technicians take pests off your hands so you can focus on what matters: growing your business.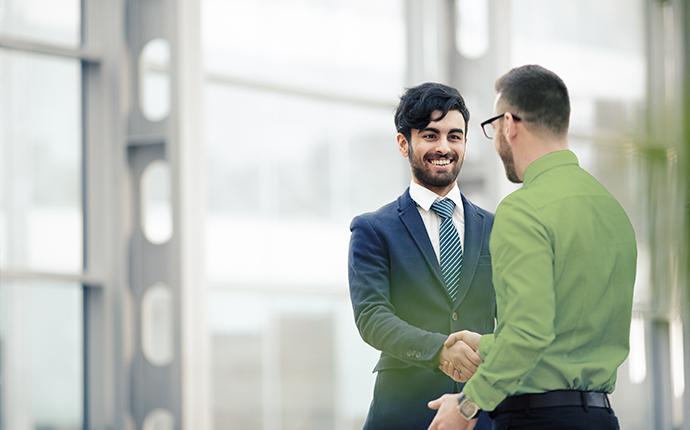 Why Western Washington Businesses Love Guard Pest Control
When you contact Guard Pest Control for a consultation, we'll work with you to deliver a customized commercial pest control solution built to fit your needs. Guard Pest Control will work with business owners or property managers to employ our three-step process of Inspect, Correct, and Protect to ensure a quick resolution and ongoing control of your pest concerns.
Our technicians will also provide you with recommendations to ensure future infestations are never an issue for your business. We offer straightforward up-front pricing with no hidden fees for all pest control and extermination services, and we stand behind every treatment we perform, offering a guarantee for our work.
Customized solutions for your property
Straightforward pricing with no hidden fees
Satisfaction guaranteed
In addition to our general commercial services, we offer the following pest-specific service options:
We also provide pest control for multi-unit housing complexes and help with DIY Pest Control; call today to learn more!
Facilities We Service
Multi-Family Housing
In multi-unit housing properties, a small pest problem can quickly spiral out of control as it spreads from one apartment or building to the next. Protect everyone living on your property with a professional treatment from Guard Pest Control.
Office Buildings
It's impossible to focus with pests in the office, and few people want to do business when pests are buzzing or biting. Pests in the workplace bring everything to a halt; keep your employees and customers happy with a professional treatment.
Churches
Being swarmed by insects makes for a miserable churchgoing experience, to say nothing of the costly property damage they can cause - especially to older and historic church buildings. Guard Pest Control can help protect both your church and the people in it.
Medical Offices
Pests bring a number of complications to the medical field. Medical offices house vulnerable people that could be put at risk by the presence of rodents, bed bugs, or other pests, and the damage they cause can create health hazards for everyone inside. Keep your medical office happy and healthy with help from Guard Pest Control.
Schools, Daycares, & Childcare Facilities
Schools and childcare facilities can be a hotbed for certain pests such as bed bugs, especially as the children inside don't realize they are helping them spread. Guard Pest Control can help protect your school, daycare, or other childcare facility so that pests never become a problem in the first place, saving you a lot of headaches in the process - not to mention calls from concerned parents.
Warehouses & Manufacturing Facilities
Pests in commercial warehouses and other manufacturing facilities lead to low employee morale while causing serious destruction to your products and materials. Don't leave your business at risk: keep things running smoothly with a treatment plan through Guard Pest Control.
Call For A Free Quote
Complete the form below to schedule your inspection with Guard Pest Control.