Complete Pest Management In Woods Creek, WA
Woods Creek is a census-designated place located in Snohomish County. If you're an outdoorsy person, Woods Creek is the perfect location for you, as the area is filled with miles of natural terrain and forestry to give you a rural feel. The area is the ideal place to live when you want to escape the thrills of city life and trade it in for a quaint and peaceful way of life.
At Guard Pest Control, we know why many people move to Woods Creek to live and work. The area is breathtaking with the natural landscapes and wildlife, and it's a part of Washington where people get to slow down and enjoy life at an unrushed pace. We understand this importance, and we work hard to ensure that nothing interrupts the sense of peace and tranquility this area offers residents.
To safeguard your Woods Creek home or business, give our team of pest control experts a call. As your local and trusted Snohomish county pest control leaders, don't wait another minute to get your home or business treated for pests. Call today to get your services started.
Your Guide To Stinging Insects In Woods Creek
As pest professionals who have served the Woods Creek area for many years, we at Guard Pest Control have no problem telling you that if you have stinging insects taking over your yard, call us for safe and effective removal, as these pests do pose serious health threats.
Here in Snohomish County, homes and businesses alike are riddled with stinging insects, especially during the warmer months, causing many to feel uncomfortable in their own home or places of business.
The area's most common species of stinging insects include:
Wasps
Hornet
Paper Wasps
Mud Daubers
Bald-faced Hornets
Carpenter Bees
Yellow Jackets
While this isn't exactly a shortlist, it is an awareness list. Stinging insects are, without a doubt, very frustrating to have in and around your property. If you're unfortunate enough to contact them, they are highly territorial and can deliver excruciatingly painful stings. However, they are essential to our ecosystem, no matter how frustrating they can be. The dangers of stinging insects are why professional removal services are so important.
It is also important to note that removing stinging insects and their nests is not safe to do independently.
You can implement these preventive measures to keep stinging insects at bay after professional services:
Remove food sources from your yard, such as fruit trees or berry bushes.
Keep doors and windows shut when not in use.
Cover holes in the ground that could serve as nesting grounds.
Keep exterior garbage stored in sealed containers.
Inspect your home's walls and foundations for any cracks or crevices stinging insects could squeeze inside and seal them immediately.
Move hummingbird feeders a safe distance away from your home.
Avoid leaving pet food outside.
We can't stress enough to call us for proper stinging insect removal services. The health risks of removing nests of stinging insects outweigh the costs, time, and effort, especially if you don't know if you're allergic to stings.
Residential Pest Control In Woods Creek, WA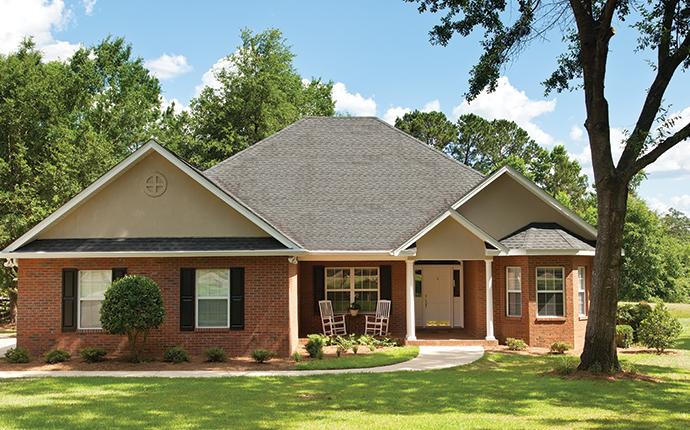 Here in Woods Creek, having pests in your home isn't a matter of whether it will happen; it's more about when. Due to the lush vegetation and wildlife of the area, pests are somewhat a package deal in the area. However, that doesn't mean that pests have to be a commonality in your home. Pests will no longer concern you with residential pest control partners you can trust, like Guard Pest Control.
At Guard Pest Control, we know that protecting your home and family is your top priority, and it's ours as well. From severe property damage to compromising the health and safety of your home and family, pests have no place in your home. That reason alone is why we offer our clients various affordable treatment options.
By utilizing the latest pest control technology techniques, we are committed to removing any current pest infestations in your home and preventing new ones from starting. To schedule your residential pest control services, reach out, and one of our pest experts will walk you through your treatment options based on the needs of your home.
Keeping Ants Out Of Your Woods Creek Home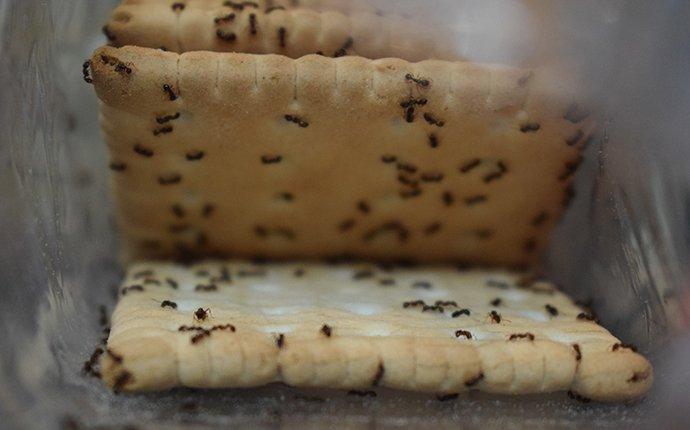 When ants get into your Woods Creek home, you can only think of getting them out of your home. These pests are annoying, but they pose serious health threats and cause structural damage to your home, depending on the species infesting it.
To keep ants out of your Woods Creek home, here are some preventive tips to follow:
Caulk any gaps around windows and doors.
Keep the kitchen clean by routinely wiping down countertops and keeping dishes clean.
Clean spilled food and drinks.
Store all your food in the refrigerator or airtight containers.
Install door sweeps underneath exterior doors.
Trim vegetation away from the exterior of your home.
Seal any cracks and crevices in your home's walls, floors, and foundation.
Seal the spaces around utilities and pipes that enter your home.
At Guard Pest Control, we assist you with your pest control needs, including ant control. These prevention methods will work wonders in conjunction with our ant removal services. Reach out for your estimate over the phone.
Here's The Best Way To Keep Pantry Pests Out Of Your Woods Creek Home
As a homeowner, one of the most frustrating pests to deal with in your home is pantry pests. They're so frustrating simply because you don't even realize they're a problem until they've become a full-blown infestation.
Pantry pests, also known as 'stored product pests,' include insects like beetles and moths and are known to infest dried food products like pasta, crackers, cereal, and others.
Fortunately, you can take these preventive measures to keep them out of your home:
Check food items for rips or tears in packaging and other signs of infestations.
Avoid buying in bulk and storing large quantities of products in the pantry.
Never combine old and new dry food products; infestation could be in one.
Use the oldest products in your pantry to ensure freshness and proper stock rotation.
Always store dry pantry foods in tight-fitting, sealed containers.
Clean your pantry shelves regularly.
Clean all old containers before you fill them with fresh food.
These are all great ways to keep pantry pests out of your home; however, an infestation could already be in your home. These measures will prove ineffective without using professional pest control services first. Call Guard Pest Control to learn more about how we treat pantry pests.
Call For A Free Quote
Complete the form below to schedule your inspection with Guard Pest Control.