Complete Pest Management In Woodinville, WA
There is a lot to love about life in Woodinville, WA. There are also some drawbacks, particularly when it comes to a number of harmful pests that can invade our local homes and businesses. Not only can pests inflict costly damage, but they can also spread harmful diseases. That's why it's so important for Woodinville home and business owners to have pest solutions they can trust to keep their properties safe from unwanted infestations.
Reliable pest control in Woodinville, WA starts and stops with Guard Pest Control. We offer quality residential and commercial pest solutions that you can rely on to protect your property from pests and the numerous threats that they pose.
Residential Pest Control In Woodinville, WA
There's a unique sense of pride that comes with being a homeowner. Moreover, when you own a home you want to protect your investment from any would-be threats, including pests. With residential pest control from Guard Pest Control, you can rest assured your home is in good hands. All of our services are guaranteed!
Inspect
All of our services start with a thorough inspection of your property to determine any current pest activity, as well as to identify harborage zones, entry points, and other conducive conditions.
Correct
Once the inspection has been completed, we will treat your property, inside and out, per our findings. We may also recommend preventative measures you can take by addressing favorable environments to infestations.
Protect
Effective pest control isn't a one-and-done solution. With our Home Guard Protection Plan, we will return to your home on a bi-monthly basis to retreat the property, ensuring your home remains safe from infestations all year long.
If you have any further questions regarding our residential pest protection plans, or if you are currently dealing with an infestation, give us a call here at Guard Pest Control.
Specialized Services
While our general pest control plans are terrific for handling your everyday pests, we also offer these pest-specific plans for some of the more tenacious area pests:
Ant Control
Bed Bug Control
Rodent Control
Stinging Insect Control
The Best Ant Control Tips For Woodinville Properties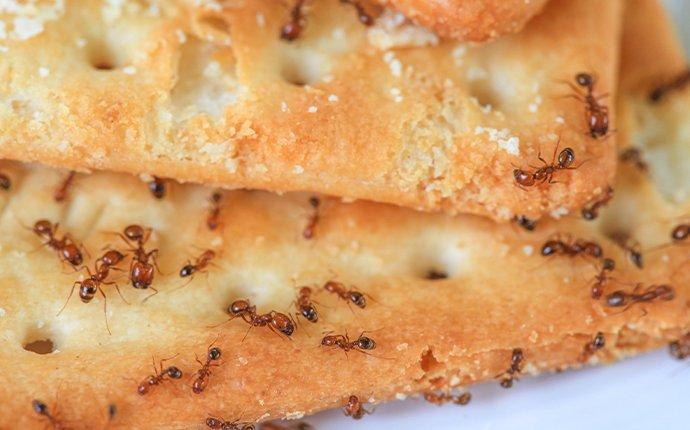 Ants are common home-invading pests here in Woodinville. While some cause damage, others spread disease-causing bacteria. Most of all, none are welcome in your home. That's why you need to know the steps you can take to keep ants out of your Woodinville property. These include:
Store food in airtight containers or the fridge.
Take out the trash regularly, and store trash in bins with tight-fitting lids.
Clean up spills or crumbs from countertops and floors immediately.
Install door sweeps under exterior doors.
Fill in cracks in your home's foundation with caulk.
If you do find yourself dealing with an ant infestation, contact the professionals here at Guard Pest Control for professional ant control.
How Cockroaches May Be Getting Into Your Woodinville Home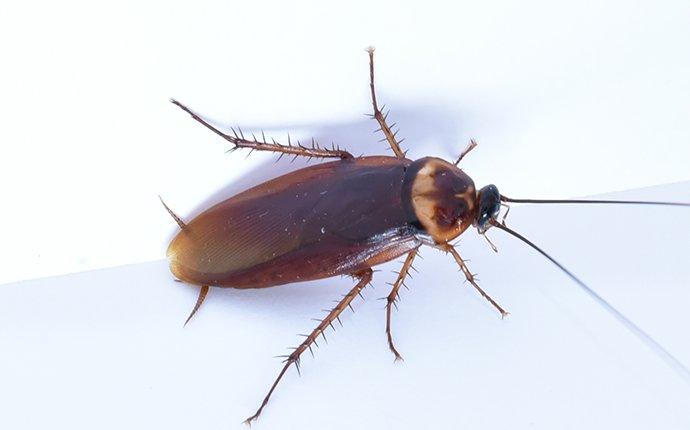 Cockroaches are unsanitary pests that can spread various harmful bacteria and human pathogens. These contaminants have been known to lead to harmful diseases. As such, it's important to keep cockroaches from getting into your home. To do so effectively, you first need to know how these unwanted pests are getting inside.
Unfortunately, there are tons of ways cockroaches might get into your home. They can come under cracks in the door, or opening the exterior of the foundation of your home. They can sneak in around drainpipes and have been known to be brought inside while hiding out in potted plants. Given how many ways cockroaches might gain access to your home, you need to know the effective cockroach control solutions should your home become infested. You need professional cockroach control from Guard Pest Control. Give us a call today to learn more.
Commercial Pest Control In Woodinville, WA
When you're running a business, the last thing you want to worry about is a pest infestation. When you partner with Guard Pest Control for your commercial pest needs, you can leave the worrying up to us. We create customized pest solutions to fit your business' needs.
We begin by learning as much as possible about your current pest needs by speaking with you and thoroughly inspecting the property. Once we have all the information, we will design a customized commercial pest plan specific to your business. After we have agreed on a plan, we will set to treating your property, inside and out, per the terms of the agreement. Follow-up treatments can be scheduled to meet your specific needs.
We know how much you have on your plate on any given day. Why not let us take care of the pest stuff? Give us a call today to learn more about our commercial pest services.
Commercial Facilities We Service
Industries we serve include:
Multi-Family Housing
Office Buildings
Churches
Medical Offices
Schools & Daycares
Warehouses & Manufacturing Facilities
Call For A Free Quote
Complete the form below to schedule your inspection with Guard Pest Control.