Tulalip Pest Problems And Their Solution
Tulalip is a beautiful town and an enjoyable community to work in. That's why we love serving this area and protecting local home and business owners from the threat of invasive pests. Many of these pests will cause property damage and health hazards if you don't deal with them promptly, which is why picking your method of pest control is such an important decision.
If you're looking for pest control that puts your needs first, then look no further. Guard Pest Control has everything you need in a professional pest control company at a price that won't break your budget. Here's what we have to offer:
Integrated Pest Management Methodologies

Customizable plans

Certified professional service technicians

Organic treatment options

Free estimates
Call us today to schedule your free estimate for professional pest control you can count on for your Tulalip home or business!
Residential Pest Control In Tulalip, WA
As a homeowner in Tulalip, you need to protect your home from all kinds of pests. From destructive termites to other invasive pests (such as rodents, roaches, ants, and more) that will spread dangerous bacteria around your home, local pests are nothing but trouble, especially when you try to take care of them on your own.
Instead of putting your trust in the inconsistent results that you'll get when you try DIY pest control methods and store-bought remedies, why not partner with the experienced professionals that can provide assurances where it matters most? With eco-friendly products and QualityPro certified technicians, we will serve your home and family in a way that you can trust. Call us today for a free estimate on high-quality residential pest control.
Tulalip Property Owner's Guide To Rodent Control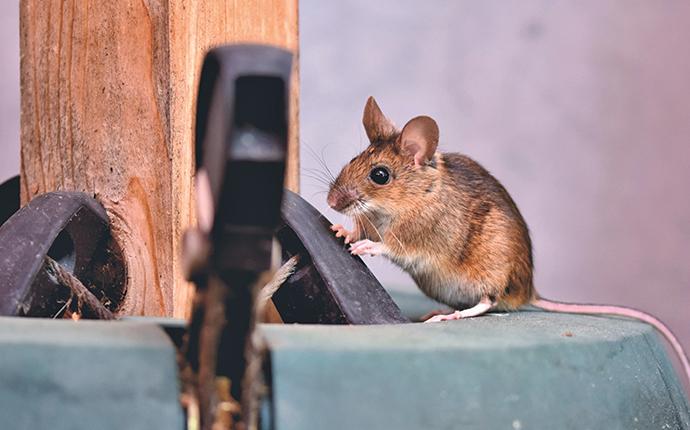 If you have rodent problems on your Tulalip property, you need to understand just how dangerous and destructive these pests can be. Since rodents spend time searching for food in places like landfills and dumpsters, they can spread dangerous bacteria throughout your home. Plus, since they have very sharp teeth and a constant need to gnaw on almost anything, they will damage your stored items and put your home's infrastructure at risk as well.
Since these pests have sharp teeth and flexible bodies, they can chew and squeeze their way into your home very easily, while remaining very elusive once inside. They also can reproduce rapidly within your walls, so you're own methods of rodent control might not be able to keep pace with the infestation. That's why the safest and most effective form of rodent control in the Tulalip area is partnering with a Guard Pest Control rodent expert. Give us a call today to schedule a free estimate with one of our highly trained professionals.
The Most Common Ways Fleas Get Into Tulalip Homes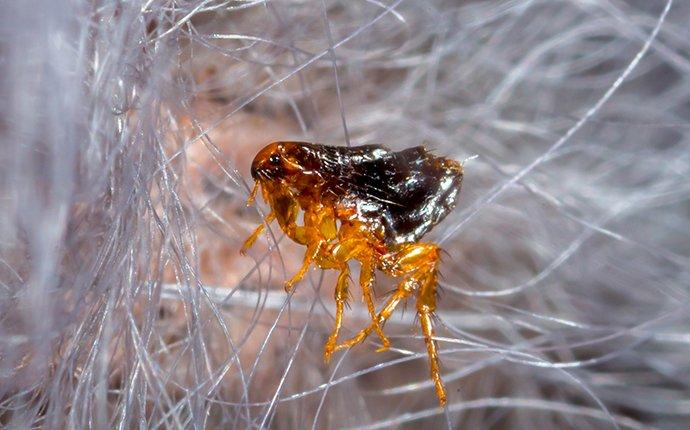 If you are experiencing a flea infestation in your home, but you don't own pets, you may be scratching your head (and your ankles and legs and arms) wondering where those fleas came from! While it is true that fleas most commonly invade homes on the backs of cats and dogs that go outside, there are other ways that fleas can get inside and begin an infestation.
While it is rare, a flea infestation can begin when a person brings fleas inside. If someone visits a place that is infested with fleas, they may bring flea eggs or adult fleas home with them which can then begin multiplying in your carpets and other areas. A flea infestation can also start if a friend or relative visits you and brings their pet(s). Hopefully, if they know their pet has fleas, they won't bring them into your home, but it does happen. Another way fleas can get into homes is on the backs of mice and rats and possibly other animals such as squirrels or bats. When your home is vulnerable with gaps, cracks, and holes where animals can squeeze inside, it is likely that those animals will not come in alone. Some of the parasites rodents and wildlife carry are lice, mites, ticks, and fleas.
If you notice signs like incessant scratching in your pets or you see fleas bouncing up and down near the floor, then it's time to call the professionals. While medicating your pets and controlling wildlife in the yard can reduce your chances of a flea problem, there is not much you can do about the issue once fleas gain access to your house. Get the kind of flea control you can count on for your home and family. Give us a call today for a free estimate on professional flea control services.
Commercial Pest Control In Tulalip, WA
If you are not taking care of pest problems in your Tulalip commercial facility, then you could be putting your customers, employees, and your profit at risk. In order to protect the future of your business, you have to protect your reputation from customers that would love to post on social media about your pest problems. That's why you can't put your trust in anything but the most effective professional services in the area.
Since we provide Integrated Pest Management methodologies, we will protect your Tulalip commercial facility in a way that you can be proud of. Plus, our commercial experts will identify conducive conditions on your property that could lead to pest problems in the future that you may not have even been aware of. Give us a call today to get a free estimate on our comprehensive commercial pest control packages.
Call For A Free Quote
Complete the form below to schedule your inspection with Guard Pest Control.