Complete Pest Management In Three Lakes, WA
Aptly named due to its status as the home of three stunning lakes, there is a lot to love about the thriving community of Three Lakes. The area blends together the beauty of nature with locally-owned businesses and a quiet pace of life. There are, however, many opportunities for pest problems, which is why Guard Pest Control is here to help. As a family-owned and locally-operated business, it's our mission to bring Snohomish County pest control that works season after season. We follow Integrated Pest Management protocols and use only low-impact products for the safest, longest-lasting results. Above all else, we will always put your needs and satisfaction first. To learn more about our services, contact us today.
Residential Pest Control In Three Lakes, WA
At Guard Pest Control, we are dedicated to keeping the homes of Three Lakes safe with the most reliable residential pest control possible. We bring our decades of experience to serve your home using Integrated Pest Management (IPM) methods. Using IPM means that we focus on safe solutions to your problems by assessing the environmental and biological factors that surround your home. From there, we customize a treatment plan that is suited to your needs. Some of the residential pest control programs that we offer include:
Home Guard Protection Plan (Platinum): To protect your home from the most pervasive pests, this plan provides exterior rodent bait stations, treatments for insects and spiders, free re-treatments, and a yearly bed bug inspection.

Home Guard Protection Plan (Insect/Arachnid): For the homeowner looking to jumpstart their pest protection, this plan covers pests like ants, spiders, and pantry beetles with bi-monthly treatments.
We're also available to provide one-time services for the homeowner who needs specific pest protection. To learn more about how residential pest control can protect your home, contact us today.
All The Ways You Attract Ants To Your Three Lakes Home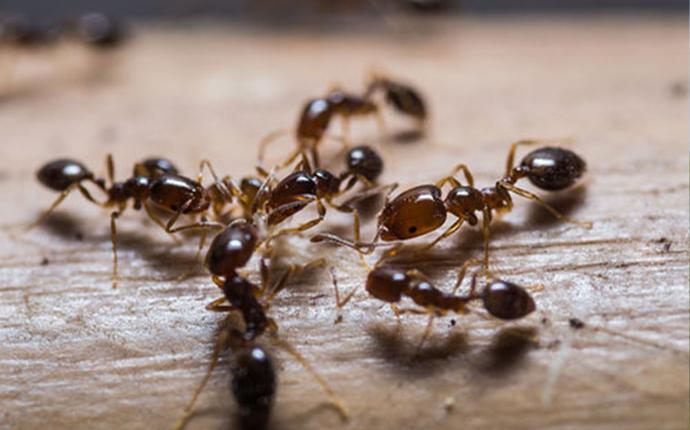 As the area's most common nuisance pest, ants are one of the easiest pests to attract to your Three Lakes home. One of the most common factors that lures ants inside a home is the presence of food, no matter the form it's in. If you've ever left rotten fruit on the counter, forgotten to cover up those leftovers, or even stored something in the pantry improperly, ants may quickly appear. Similarly, they are attracted to scraps of food, so things like piles of dirty dishes or garbage that hasn't been taken out are equally as attractive. Ants are also able to detect small amounts of crumbs or even spills of sweet items like shampoo or hand soap. They are also very easily drawn into homes because of issues with moisture, like leaky downspouts, faucets, gutters, pipes, bathtubs, showerheads, and other fixtures. The way that ants gain entrance to your home is primarily through the gaps around doors and windows as well as cracks or crevices in your foundation.
At Guard Pest Control, we know how difficult it can be to keep these pests out of your home, which is why we provide safe ant control using Integrated Pest Management. To learn more about our methods, contact us today.
The Secret To Keeping Wasps Out Of Your Three Lakes Yard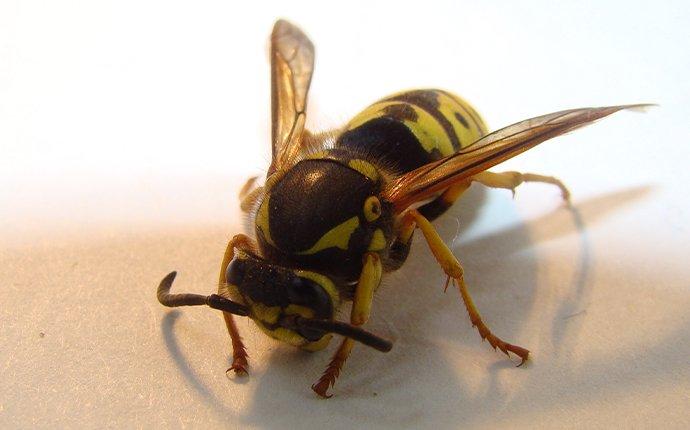 Wasps have the ability to ruin any Three Lakes gathering, with their highly territorial and aggressive behavior. To make matters worse, they are very easily attracted to properties, whether it's because of sweet fruits and blossoming flowers or spilled food and overflowing trash at cookouts. Trying to keep them off of your property can prove quite difficult and simply isn't worth the stress that comes with DIY methods, which is why the secret to limiting their populations is professional wasp control from Guard Pest Control.
The protection that we provide from stinging insects starts with a detailed inspection of your entire property to determine the extent of activity. This is also the point at which we customize a treatment plan to your needs using Integrated Pest Management. With comprehensive treatments, we'll remove any issues and we even guarantee our treatments for 60 days. To learn more about staying safe with wasp control, contact us today.
How To Know If There Is A Bed Bug Problem In Your Three Lakes Home
Bed bugs are notoriously difficult to detect in Three Lakes homes, as they hide in the depths of couches and mattresses only to come out at night. When they come out, it's only to feed off of your blood. Here are some of the ways that you can detect if you have a bed bug problem in your home:
Presence of bed bugs

Eggs, eggshells, nymphs, and fecal matter that resembles pepper flakes

A strong, sweet odor

Blood smear marks on bed linens

Being covered with small red bumps when you wake up
At Guard Pest Control, we know how difficult getting rid of bed bugs can be, which is why we provide comprehensive bed bug control. Our methods follow the inspect, correct, and protect method, which involves eco-friendly, low-impact products to produce safe and reliable results. To learn more about bed bug control, contact us today.
Call For A Free Quote
Complete the form below to schedule your inspection with Guard Pest Control.