Complete Pest Management In Snohomish, Washington
The town of Snohomish, WA, has a beautiful downtown area where visitors enjoy the streets lined with shops and restaurants. Some of these visitors, however, are not good for tourism. Pest activity is a year-round concern here in the greater Snohomish area, and that puts your home or business at risk of experiencing a pest infestation. If you're looking for dependable pest control services, you've come to the right place.
Welcome to Guard Pest Control, a locally owned and operated company with a steadfast dedication to quality pest control services and dependable results. Since 2013, we've been servicing properties throughout Snohomish County and the surrounding areas. With over 20 years of combined experience, our team of trustworthy pest technicians works hard to inspect, correct, and protect. The safety of your property is in our hands, and we're ready to help. Call us today for a free estimate and detailed inspection.
Residential Pest Control In Snohomish, WA
There's so much energy that goes into owning a home; it can be overwhelming to handle it all by yourself. Well, when it comes to pest activity, you're not in it alone. The team at Guard Pest Control currently provides quality residential pest control solutions to over 500 homeowners in the greater Seattle area. Covering both the interior and exterior of your home, our pest technicians use IPM (integrated pest management) strategies to address your pest problem at its core.
After we detect all pest activity, entry points, active areas, and conducive conditions, we develop a customized plan strategically designed to meet your needs. We provide interior services as needed and exterior bait stations, sprays, and seasonal treatments that give you year-round coverage from pest infestations. Reach out to us today to get started.
The Dangers Of Rodent Activity On Your Snohomish, WA Property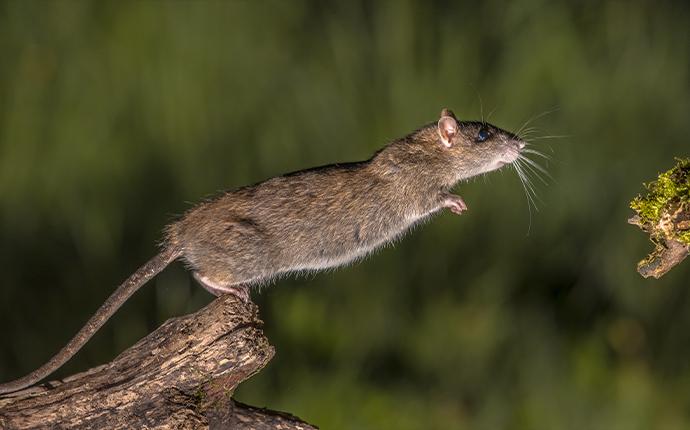 Discovering rodents on your property is a very unpleasant experience, to say the least. There are actually some very serious consequences of a rodent infestation, and Snohomish property owners should be diligent in protecting their home or business.
Rodents fit into the smallest cracks and crevices, squeezing their way through until they've gained access to your structure. As they travel around, they spread bacteria, pathogens, and all kinds of germs, causing widespread contamination, putting everyone on the premises in danger of experiencing adverse health reactions.
Rodents also chew on the structure of your home, including electrical wiring, which puts your property at risk of catching fire.
There's a lot to think about when it comes to rodent activity, but the bottom line is that rodents are very harmful pests that you should avoid at all costs. The safest and most effective way to protect your property from rodents is with regularly scheduled services from the pest professionals.
Contact us to discuss your rodent control and prevention needs today.
3 Common Signs Of Bed Bugs Infestation In Snohomish, WA
When it comes to a bed bug infestation, you must be able to catch any activity early on. The sooner we address the problem, the more likely we are to keep the infestation from spreading.
In order to detect bed bug activity, there are three common signs to be on the lookout for:
Waking up with a line of little red bites that you didn't fall sleep with the night before is indicative of bed bug activity.
These parasitic pests leave small blood stains on sheets and linens; they leave these behind as they feed on their hosts at night.
You might find eggshell casings and other droppings around active areas; it's also possible to see rusty spots of excrement in harborage spots.
If you think you may have a bed bug problem in your Snohomish home or business, the best way to deal with it is by calling in an expert team of experienced pest professionals. Here at Guard Pest Control, we provide comprehensive bed bug treatments that give you the peace of mind you need to sleep through the night. Contact us today to learn more.
Commercial Pest Control In Snohomish, WA
Your Snohomish business will have to keep up with the competition if it's going to survive. A good reputation just doesn't have any room for a pest infestation. When pests get inside your business, they endanger your customers' and employees' health and safety, threaten your entire operation, and destroy your good name. The best way to protect your facility is with ongoing commercial pest control services from the pest experts.
Here at Guard Pest Control, we cover a long list of commercial facilities from infestations, including local churches, medical offices, office buildings, schools, childcare facilities, and warehouses. We provide a wide range of general pest control services as well as specialty services for rodent control and exclusion, ant control, bed bug control, and stinging insect control. Get in touch with us to discuss your commercial pest control needs today, and we'll get the ball rolling.
Call For A Free Quote
Complete the form below to schedule your inspection with Guard Pest Control.