Complete Pest Management In Redmond, Washington
Located in King County and about 15 miles east of Seattle is the small city of Redmond. Despite the many reasons why residents enjoy living in our area, one of the downsides is having to deal with pest problems. Protect your Redmond home or business from pests of all shapes and sizes by partnering with the experienced pest control professionals here at Guard Pest Control. As North Seattle's pest control experts, we have what it takes to control and eliminate pest problems throughout the entire year. Our pest management plans are designed to eliminate existing pest threats and prevent pest activity from occurring in the future. Don't wait for rodents, insects, spiders, and other pests to invade your Redmond property and take away your peace of mind. Instead, reach out to Guard Pest Control for immediate assistance with all of your commercial and residential pest control needs.
Home Pest Control In Redmond, WA
When pests invade your Redmond home, they don't just threaten your property, they also threaten your family. To keep your residential property free of the area's toughest pests, work with the professionals from Guard Pest Control to put into place an ongoing residential pest control plan. Our home pest control plans include bi-monthly service visits, the installation of rodent bait stations, and an affordable monthly bill. If you're looking for an easy way to protect your Redmond home and family, look no further than Guard Pest Control. We're ready to provide a solution for all of your residential pest control needs. Give us a call today to find out how we keep Redmond homes pest-free throughout every season.
How To Rid Your Redmond Home Of Cockroaches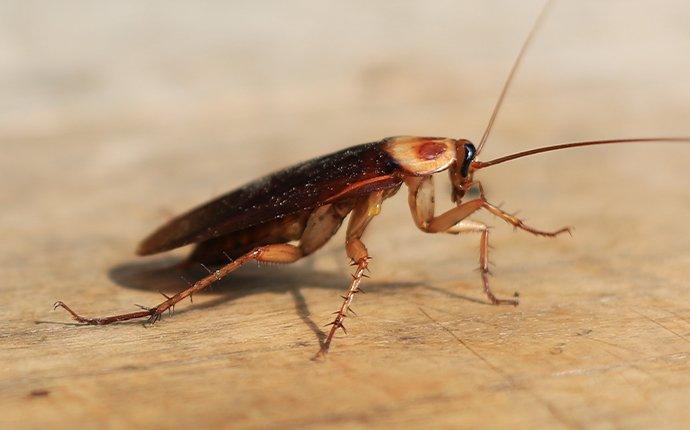 Homeowners across the United States can agree that cockroaches are one of the most disgusting pests to invade residential properties. No one wants to see cockroaches scurry across the floor when they walk into their kitchen. These brown, oval insects thrive in warm climates and are highly attracted to moisture, which is why they often invade kitchens, bathrooms, basements, and laundry rooms. The most common species of cockroaches here in Redmond are German cockroaches and Oriental cockroaches.
Unfortunately, cockroaches are dangerous pests that spread many harmful diseases, including salmonella, cholera, leprosy, typhoid fever, dysentery, and plague. When it comes to protecting your residential property from cockroaches, there are a few prevention methods you can use to avoid attracting them into your home. Reducing sources of excess moisture, maintaining a sanitary environment, and sealing gaps in your foundation are a few ways you can reduce the chances that cockroaches will infest your Redmond home. However, the most effective way to rid your home of cockroaches is to implement cockroach control services from Guard Pest Control. We have the tools and experience needed to eliminate your cockroach problems once and for all. Reach out to us today for more details about how we treat cockroach infestations.
The Secret To Rodent Control In Redmond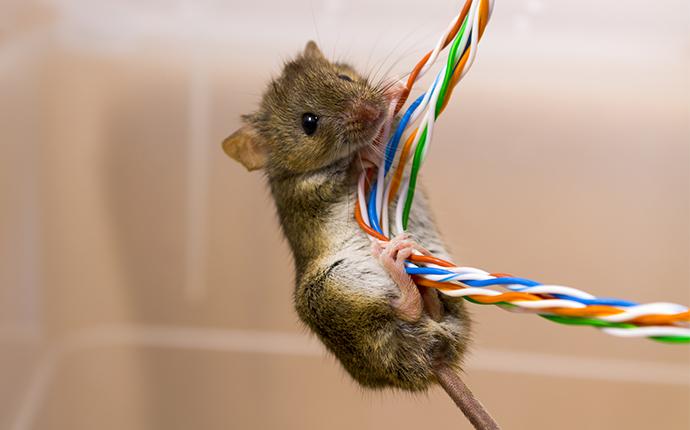 Redmond is home to many different types of pests. Spiders, cockroaches, and stinging insects are just a few of the pests that commonly invade homes and businesses in our area. But one of the most common household pests here in Redmond is rodents. Rodents are small, furry pests that come in a variety of shapes and sizes and share a common characteristic: strong front teeth that grow continuously throughout their lives. These irritating pests are difficult to control and prevent due to their reclusive nature and fast reproductive rate.
The secret to controlling rodents begins with removing factors that may attract them to your property in the first place. Eliminating easily accessible sources of food, removing piles of clutter, and reducing sources of excess moisture are a few great rodent prevention tips to start with. Although prevention tips are helpful, the most effective way to combat rodent problems is with a little help from Guard Pest Control. We are committed to finding the right solution for your rodent problems. Get in touch with us today to learn more about our rodent elimination services and prevention methods.
Commercial Pest Control In Redmond, WA
Nothing is quite as frustrating as dealing with a pest infestation in your Redmond business. Not only do they destroy your property and damage important equipment, but they also introduce harmful bacteria and disease to your customers. Pest infestations are capable of driving your customers away and causing your business a significant loss of revenue. To defend the success and reputation of your business, you need to implement a comprehensive commercial pest control plan from Guard Pest Control. We have a deep understanding of common area pests and how to stop them. Our goal is to eliminate current pest activity and prevent new pests from invading. If you're ready to experience a pest-free future, don't hesitate to contact the skilled technicians here at Guard Pest Control today.
Call For A Free Quote
Complete the form below to schedule your inspection with Guard Pest Control.