The Answer To Picnic Point, WA Pest Problems
If you are a home or business owner in the Picnic Point area, it's easy to ignore the multitude of pest problems that tend to appear all the time. Even though it can be inconvenient, protecting your home or business from pests is essential to the well-being of your property and anyone on it. Many of the local pests are dangerous, destructive, or both, so you should always consider the health and safety of your family, employees, or customers when trying to decide if you should trust in do-it-yourself (DIY) pest control methods or partner with the pros.

At Guard Pest Control, we provide all the following benefits to our Picnic Point residential and commercial clients:
Carefully vetted technicians
Eco-friendly pest control solutions
Long-term strategies and results
Give us a call today to schedule an inspection with one of our experienced residential or commercial pest control technicians.
Residential Pest Control In Picnic Point, WA
As a homeowner in the Picnic Point area, it's important to protect your property and family from pests because of the serious threat they are to both. Termites, for instance, can rack up thousands of dollars worth of damage in just about two or three years without you noticing, while rodents, roaches, and more will spread dangerous diseases and bacteria throughout your home. That's why it's important to partner with professionals that have a proven track record.

A Guard Pest Control, we put customers first by combining experienced pest control technicians and the industry's highest quality pest control solutions. We will put together a customizable plan to eliminate any pest problems on your property and prevent future ones. Give us a call today to schedule an inspection with one of our residential pest control experts.
How To Rid Your Picnic Point Home Of Ants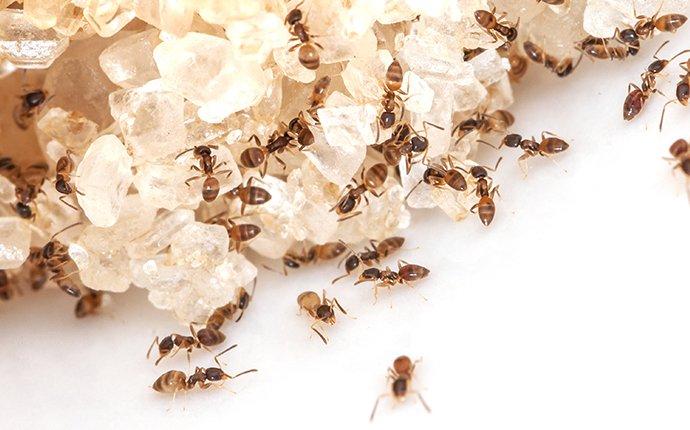 Nothing ruins a picnic faster than ants - and that's especially true for Picnic Point in the summer. Ants infest thousands of yards across the region, bringing all sorts of problems with them.

As always when it comes to pests, when ants invade the solution is always to contact a professional pest control provider for help. Ants spread far and spread fast, with a tendency to create multiple colonies running throughout a neighborhood or even a single yard. Failing to treat the entire infestation at once makes it almost certain that it will simply return in a matter of weeks - or even days.

If ants have invaded your Picnic Point yard, call the professionals at Guard Pest Control immediately for lasting effective ant control and prevention through bi-monthly treatment programs. Contact us today for more details!
All The Problems Winter Rodents Bring To Picnic Point Homes
When rodents become a problem on your property during the winter, one of the most difficult things to do is get rid of them on your own. Unfortunately, rodents can do significant damage within your home with the sharp teeth and the constant urge to chew, but that is the least of your worries. Rodents will spread dangerous bacteria throughout your property, introduce harmful parasites like fleas and ticks to your property, and even carry the rabies virus. Because of their flexible bodies, rodents can squeeze and chew their way through many of the cracks and crevices throughout your home.

Since rodents can be so difficult to keep out of your home, the best way to avoid a rodent problem is to limit their attraction to your property with the following methods:
Proper food and trash storage
Cleaning regularly
Maintaining the lawn properly
Decluttering the low traffic areas of the home
If you do notice rodents on your property, don't try and get rid of them yourself. They will reproduce rapidly and typically outpace your attempts at DIY rodent control. Give us a call at Guard Pest Control at the first sign of rodents, and let us protect your home and hearth.
Picnic Point's Step-By-Step Guide To Cockroach Prevention
Everyone understands how nasty cockroaches are. However, cockroaches also spread dangerous bacteria throughout your property, especially your meal preparation areas. That's why a severe cockroach infestation can often lead to salmonella, E Coli, and more. Unfortunately, keeping roaches out of your home can be extremely difficult because of their flexible outer shells. Since they can squeeze into the cracks and crevices throughout your property, you are better off focusing on limiting their attraction to your property with the following methods:
Clean regularly to avoid loose crumbs
Control moisture issues throughout the property
Maintain the lawn regularly
Store food and trash properly
Cockroaches will usually hide within your walls as they increase their numbers. That's why even just seeing one cockroach during the day, since these pests are nocturnal, can be a strong indication of a severe roach problem. That's why getting rid of a roach problem requires professional help. Give us a call at the first sign of a cockroach problem so that we can help you create a safe, cockroach-free home for your family.
Call For A Free Quote
Complete the form below to schedule your inspection with Guard Pest Control.