Complete Pest Management In North Lynnwood, WA
Located just along the idyllic Puget Sound, North Lynnwood is brimming with locally-owned coffee shops, restaurants, shops, and parks. Along with its easy access to the cities of Seattle and Everett, North Lynnwood is an ideal location for people who want a reprieve from city living but with all of the conveniences that it offers. With a mild temperature 365 days a year but paired with significant rainfall, this part of the Pacific Northwest offers the ability to spend time outdoors when it's dry, and cozy up with a book when it's not. Unfortunately, there are pests who also seek this climate, and it's their mission to make your life difficult.
That's why for nearly two decades, Guard Pest Control has been keeping North Lynnwood homes and businesses safe and free from pests. With our dedication to fair and honest pricing, the highest quality services, and superior customer service, we have emerged as leaders in the industry. Contact us today for your free, no-obligation quote and keep your property pest-free.
Residential Pest Control In North Lynnwood, WA
At Guard Pest Control, we've been family-owned and -operated since day one, which is why we treat every North Lynnwood homeowner with the respect that they deserve. We believe in fair and honest pricing, safe and thorough treatments, and being there for our clients not only in moments of crisis but in proactive ways as well. When you choose Guard Pest Control to look after your home, we cut no corners. After receiving your free estimate, our highly trained and background checked technicians will come and thoroughly inspect every aspect of your home looking for either current or potential future infestations.
From here, we work with homeowners to determine a course of treatment and follow-up that suits your needs. Utilizing Integrated Pest Management (IPM) methods, we are able to get our clients results that are sustainable. And whether you choose to work with us for ongoing protection or desire only a one-time visit, we still guarantee our work on all treated pests for 60 days. Contact Guard Pest Control today for your free estimate and start living pest-free with our home pest control!
How Carpenter Ants Damage Homes In North Lynnwood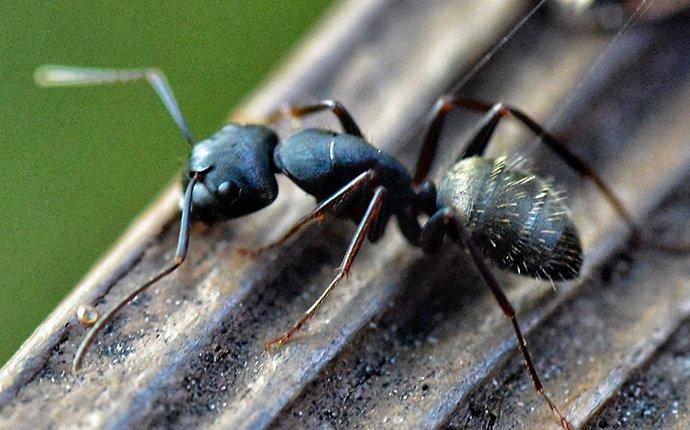 Nearly invisible to the human eye, carpenter ants are one of the most destructive pests out there for the structural damage that they cause homes in North Lynnwood. They construct their nests in damp or decaying wood, so if your home has any significant issues with excess moisture or leaks, you are at the greatest risk for a carpenter ant infestation. And these ants won't necessarily just work their way into your through cracks and crevices, they'll use things like branches that overhang roofs as a means of entry into your home.
Once they've gained access, carpenter ants construct tunnels inside the wood in your home and build their nests. While they have their differences, the significant structural damage caused by carpenter ants and termites actually resembles one another. Over time, your home's structural wood will grow very weak and certain parts may even collapse or buckle.
For protection against carpenter ants or for the removal of an active colony, contact the professionals at Guard Pest Control today.
I Have a Rodent In My North Lynnwood Home; Is It A Mouse or a Rat?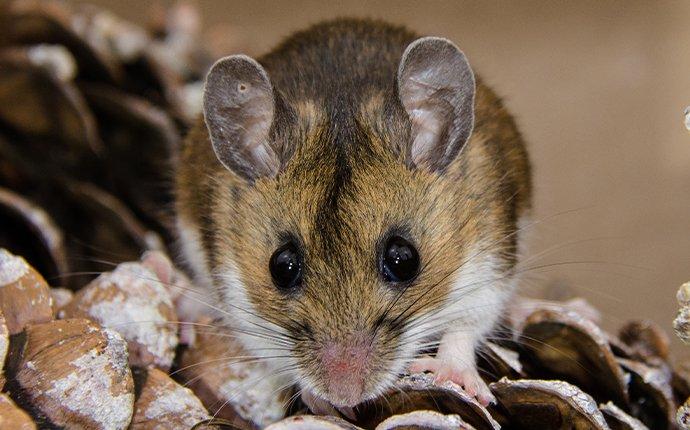 Mice and rats are two very common pests that North Lynnwood homeowners will encounter at one time or another. And while they're both nocturnal and share other similar characteristics, there are a few key differences to note when trying to determine which rodent you're dealing with:
Mice are significantly smaller than rats and also have smaller, more delicate features all around.

While mice tend to stick to ground level, rats are more adept climbers and can be found in hard-to-reach areas.

Rats breed less frequently than mice, producing at most 60 pups a year, whereas mice can produce almost double that amount.

Rats are typically more aggressive than mice, with a proclivity for biting.
Regardless of whether you have mice or rats present in your home, the safest, most thorough way to take care of the problem is with professional assistance from the team at Guard Pest Control. Contact us today to keep your home rodent-free.
Commercial Pest Control In North Lynnwood, WA
With almost two decades of experience servicing businesses of the greater Seattle area, we've become experts in working with a wide variety of industries and truly understand that everyone's needs are different. Whether you run a restaurant, school, nursing home, warehouse, or house of worship, we'll work with you to fully understand your needs, whether they're long-term or you're in a moment of pest control crisis.
Our team of expert technicians will thoroughly inspect your property to understand the entire scope of your needs and work with you to determine and implement a treatment and follow-up plan that will ensure your business remains pest-free. With our Integrated Pest Management (IPM) techniques, we're able to provide commercial clients with the gold standard in pest control that is aimed at not only solving the issue but getting to the root cause. Contact Guard Pest Control today to keep your business pest-free!
Call For A Free Quote
Complete the form below to schedule your inspection with Guard Pest Control.