Complete Pest Management In North Creek, WA
Only 45 minutes from both Seattle and Bellevue, the community of North Creek has developed into a highly desirable location for families and individuals who seek some extra space. With good public schools and an array of local businesses and parks, it's no wonder why so many people look to call North Creek home. Conditions in the area tend to be mild with regards to temperatures but bring a significant amount of rain from early spring to fall. With wet conditions like these, pests can be around every corner. But luckily, there's help! At Guard Pest Control, we seek to provide local homeowners with premier pest control. As a locally-owned business, we are committed to our community and will always put your safety first. To learn more about our services and receive your free quote, contact us today.
Residential Pest Control In North Creek, WA
Your North Creek home is your safe place, but when pest problems develop, it might not feel that way. At Guard Pest Control, it's our mission to bring homeowners the highest quality of pest control with the most professional, friendliest service around. For nearly a decade, we've been serving our community with general pest control that is geared at actually creating results. With our dedication to Integrated Pest Management, we are focused on creating long-lasting results that involve minimal chemical application. The results that we seek at Guard Pest Control are focused on not only getting rid of pests but also keeping them away. We offer homeowners either ongoing maintenance plans as well as one-time services, so that we can meet your needs, whatever they may be. To learn more about how you can benefit from our home pest control services, contact us today.
North Creek's Essential Guide To Rodent Control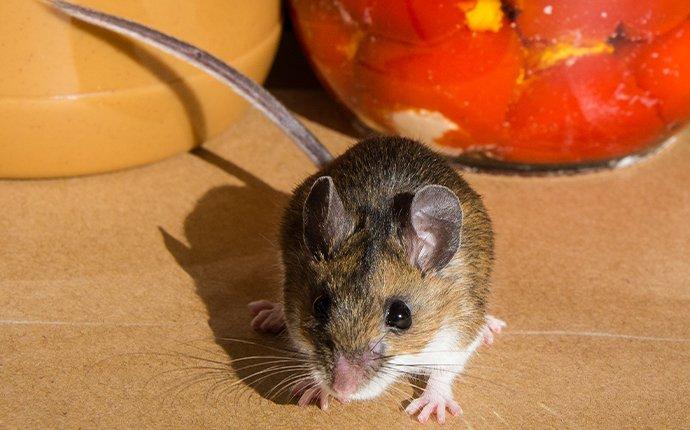 Rodents invade North Creek homes through the smallest gaps around doors, cracks in your foundation, or by simply leaving a garage door open. Once they're on the inside, rodents proceed to spread illness, cause structural damage to your home, and spread parasites like fleas, ticks, and mites. With that, here are a few ways to prevent rodents from becoming a big problem in your home:
Start by sealing up your home. Tend to any gaps, crevices, and holes with materials like sheet metal, wire mesh, steel wool, and silicone-based caulk.
Keep your yard tidy. Be sure to keep your tree limbs, greenery, and hedges trimmed back to avoid letting rats use them to climb into your home.
Practice proper food storage. One of the key things rodents are after is your food, so always store food and pantry items in airtight containers.
Keep things clean. Keep your trash in a bin with a lid, take the trash out regularly, clean your home regularly, and remove all clutter.
Tend to the small spaces. Because rodents tend to burrow in attics, basements, and crawl spaces, make sure that they're well ventilated.
Contact the professionals. The best way to keep your home rodent-free is with help from a pro pest control company.
For the best protection from rodents, contact Guard Pest Control today.
Three Tricks To Keep From Bringing Bed Bugs Into Your North Creek Home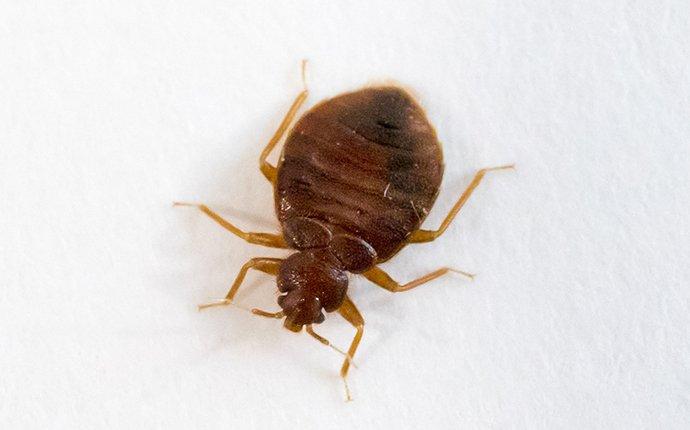 Bed bugs make their way inside North Creek homes and can proceed to wreak havoc on your health. They hide in the depths of couches, mattresses, and drawers, only to come out at night and feed off of humans in order to survive. Here are three tricks to keep them out of your home:
Inspect all secondhand items before bringing them into your home.
After you've traveled, taken public transportation, or even gone to the movies, inspect your clothes thoroughly. If you've stayed at a hotel, store all worn clothes in a secure bag, and wash them on the highest setting upon returning home.
Limit wildlife and rodent populations on your property, as they are known carriers of parasites like bed bugs as well as fleas, ticks, and mites. Given how freely they roam, these pests are able to spread pests very easily.
If bed bugs have made their way inside your North Creek home, the best thing to do is contact the pros at Guard Pest Control. Through our three-step process of inspect, correct, and protect, we'll be able to restore your home to its bed bug-free beginnings. Contact us today for more information.
What To Do If You Experience Cockroach Problems Around North Creek
When cockroaches happen in North Creek homes, they can prove they can be disastrous. Once they're inside your home, cockroaches cause chaos and have very little incentive to ever leave. Cockroaches are responsible for spreading dangerous pathogens like E. coli and salmonella, causing gastrointestinal distress, diarrhea, and nausea, to name a few. These pests are very difficult to get rid of because they breed at rapid rates, have hard exoskeletons so they're hard to crush, they hide from humans, and they can live without sustenance for extended periods of time. In some cases, cockroaches are actually immune to common pesticides. That's why if you experience a cockroach infestation on your North Creek property, the safest thing to do is contact the professionals at Guard Pest Control. Through Integrated Pest Management methods, we're able to create real results that you can count on to get rid of cockroaches and keep them from returning. Contact us today for more information.
Call For A Free Quote
Complete the form below to schedule your inspection with Guard Pest Control.