Complete Pest Management In Mukilteo, WA
The waterfront community of Mukilteo, WA, is a beautiful place to live, work, and play. We're about 25 miles north of Seattle, and we enjoy the year-round views of Puget Sound, the Olympic Mountains, and the Northern Cascade Mountains. There's a lot to love about life in Mukilteo, but unfortunately, property owners still need to worry about pest activity. Local pest populations pose a real threat to our local home and business owners, and the best form of protection is help from a team of highly qualified pest professionals.

That's where Guard Pest Control comes in. Since 2013, we've been providing complete residential and commercial pest control services to properties across Snohomish County, and the surrounding areas. With over 20 years of combined experience, our team guarantees unparalleled service and lasting results. Give us a call today to learn more about our service offerings, and how we can help protect you from the nightmare of pest infestation.
Residential Pest Control In Mukilteo, WA
Household pest infestation causes many problems for your home and your family. Pests cause serious damage and contamination, compromising your health and safety. Protecting your house and your loved ones from harm is of the utmost importance, which is why it's imperative to secure protection from a qualified team of pest professionals. Guard Pest Control currently provides quality residential pest control solutions to over 500 homeowners in the greater Seattle area.

We deal with a long list of common area pests, some of which include rodents, bed bugs, ants, and stinging insects. After conducting a complete inspection of the home, we'll determine the best treatment plan to meet your needs. Once we finish treating the premises, we come back throughout the year for follow up visits. We're committed to the continued protection of your home, and your loved ones. Contact us to learn more.
How To Reduce Your Exposure To Ants In Mukilteo, WA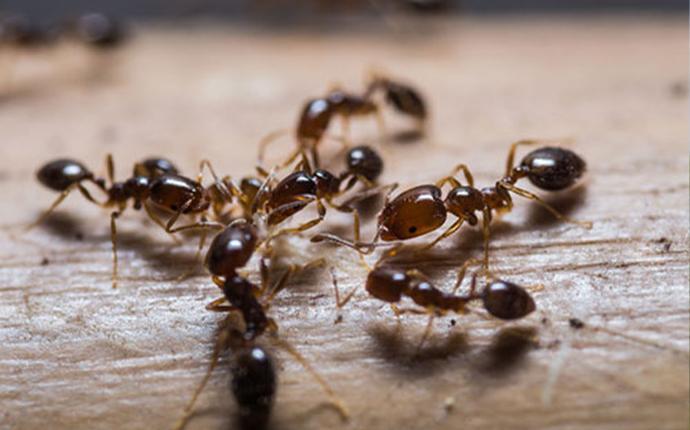 Ants are tiny, but they can be a huge nuisance. They sneak into cracks and crevices along the foundation and infest your house in large numbers. Their populations spread massively, and the whole situation can get out of control pretty quickly. In order to avoid ant infestation, here are some helpful things you can try:
Clean up spills and crumbs, and keep food in tightly sealed containers.

Don't leave pet food out, and store it in sealed plastic containers.

Eliminate access points by sealing all cracks and crevices around the outside of the home.

Eliminate standing water and any sources of excess moisture.

Keep branches, trees, and bushes well-trimmed and directed away from the house.

Maintain a high level of cleanliness, and practice proper sanitation.

Repair leaky pipes, faulty facets, and malfunctioning drains.

Take out garbage regularly, and store it in a trash can outside with a lid.

Use a dehumidifier in damper areas of the house like basements, crawl spaces, and attics.

Wipe down counters, sticky jars, and residue.
The most reliable and effective source of ant control is ongoing services from the pros. Guard Pest Control provides year-round ant control and prevention solutions that are customized, reliable, and cost-effective. We're highly experienced in the successful extermination and prevention of ants, so reach out to us today and we'll get the ball rolling.
What All Mukilteo, WA Property Owners Should Know About Bed Bugs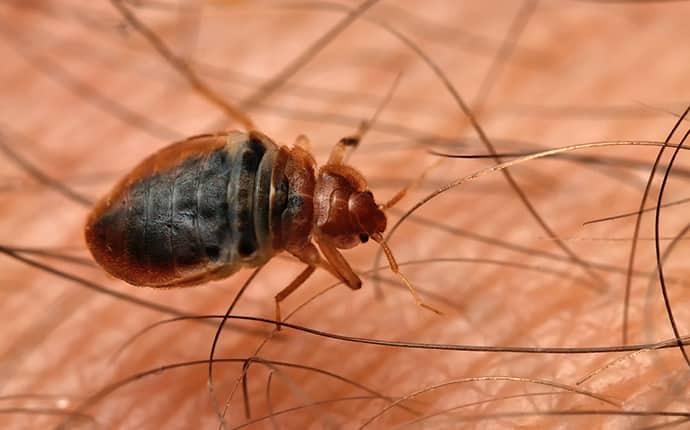 Bed bugs may be tiny, but they are not invisible. The main reason we don't usually see them is that they're nocturnal. They hide away during the day and only emerge at night. It is during these nighttime hours, while we are asleep, that bed bugs come out to feed on our blood.

These pests don't only infest the areas in and around your bed. They may start off there, but once they make their way inside, they can pretty much travel to any other area of your home. They do this by hopping onto another person, or item, that is moving to another room. So, what may have started out as one infested room can quickly turn into an infestation of the entire property.

Bed bug infestation can become quite unmanageable when you're dealing with it on your own. The best thing you can do to avoid the nightmare of bed bugs infestation is to contact pest professionals. Contact Guard Pest Control to discuss your bed bug control needs today.
Commercial Pest Control In Mukilteo, WA
When pests enter a business, the entire operation is affected. It compromises the health and safety of your employees and customers, and it can tarnish your reputation, effectively putting you out of business entirely. That's why professional pest control solutions are the only way to go. Guard Pest Control is proud to service local businesses with comprehensive commercial pest control services that offer lasting, pest-free results.

Our commercial pest solutions service a long list of businesses, some of which include office buildings, warehouses, schools, medical offices, and daycares. From preventative bed bug inspections to installing monthly rodent bait stations, our ongoing services help protect your business from infestation on a continual basis. We offer a broad range of basic pest control solutions, as well as additional services for bed bugs, ants, rodents, and stinging insects. Reach out to us today to get started.
Call For A Free Quote
Complete the form below to schedule your inspection with Guard Pest Control.