Complete Pest Management In Mountlake Terrace, WA
Mountlake Terrace, WA, is a friendly community located just 14 miles north of Downtown Seattle. We enjoy beautiful mountain views, nature trails, and picturesque parks, making living and working here a real pleasure. However, when pest activity becomes a part of the equation, things can quickly go from pleasant to miserable. The truth is, all Mountlake Terrace properties are at risk for pest infestation, and that's a huge nightmare that no property owners want to deal with.

The best way to protect yourself from the horror of pest infestation is to call in the pros. Guard Pest Control has been providing complete residential and commercial pest solutions to properties throughout Snohomish County, and the surrounding areas, since 2013. As proud members of the Washington State Pest Management Association and the National Pest Management Association, we hold ourselves to a high standard of service, and we guarantee pest-free results that you can feel good about. Call us today.
Residential Pest Control In Mountlake Terrace, WA
Your home is your safe place, and that sense of security just doesn't include pest activity. Unfortunately, pests are a year-round presence that homeowners need to think about. Infestation puts your health and safety at risk, not to mention that of your friends and family. That's why securing professional protection is so important. The team at Guard Pest Control is proud to offer dependable residential pest control services that Mountlake Terrace homeowners can count on.

We currently service 500 homes in the area, putting together a customized treatment plan for each and every one of our clients. Covering both the interior and exterior of your home, our pest technicians use IPM (Integrated Pest Management) strategies to address your pest problem at its core. We provide interior services as needed and exterior bait stations, sprays, and seasonal treatments that give you year-round coverage from infestation.
Dangers Of Having Cockroaches In Your Mountlake Terrace, WA Home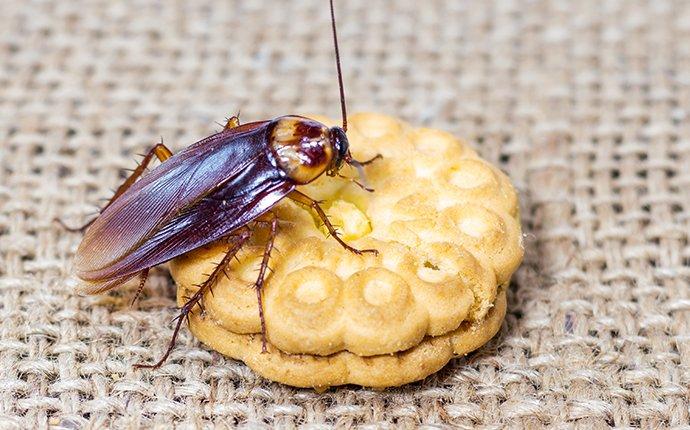 Cockroaches automatically make you assume that conditions are unsanitary. They crawl around in sewers, pipes, and all kinds of garbage. There's no telling where they've been, or what type of bacteria they've picked up on their travels. When cockroaches contaminate your home or business, they leave feces, saliva, and shed skin all around the property. These droppings contain allergens that pose a serious health threat to everyone who comes into contact with them, and/or anything they've contaminated.

When cockroaches infest a building, they get into the insulation, and then the allergens become airborne and can lead to a whole host of illnesses. These include asthma, stomach sickness, viral diseases, dysentery, cholera, typhoid fever, listeriosis, giardia, and many others. The team at Guard Pest Control is experienced in the complete treatment and prevention of cockroach activity all-around your property. Call us today to get a detailed estimate, and we'll get started as soon as possible.
How To Reduce Your Chances Of Getting Bed Bugs In Mountlake Terrace, WA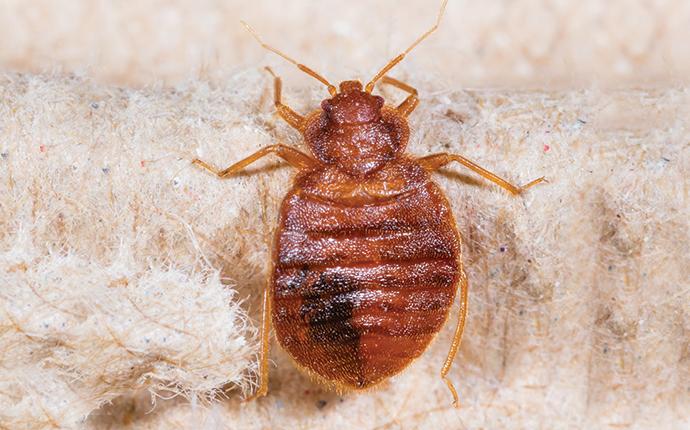 If you want to be proactive in your efforts to prevent bed bugs, there are a few things you can do. Before you allow anything to enter your home, it's important to inspect it thoroughly and make sure there are no signs of bed bug activity. Bed bugs are often brought into the home in used furniture, luggage, clothing, cardboard boxes, and other items that may be coming from an infested area. Examine everything before allowing it inside.

Make sure you regularly do your laundry and maintain a clean environment. You'll want to wash and dry bedding and linens on high heat to kill off any bed bug activity. You should also vacuum, and steam clean the areas underneath and around your bed, furniture, upholstery, rugs, etc. The most effective solution to avoiding bed bugs is to contact professionals. The team at Guard Pest Control provides bed bug treatments that are customized to fit your needs. Call us today for a free estimate. We'll get your initial inspection on the calendar right away.
Commercial Pest Control In Mountlake Terrace, WA
When pests get into a business facility, it's a total nightmare. Pest activity compromises the health and safety of everyone inside the building, not to mention the structural integrity of the construction. It also threatens your overall reputation. Commercial pest infestation is a big problem with huge consequences, and that's why we suggest getting help from the pest pros. Here at Guard Pest Control, we offer trusted commercial pest control services.

Our team of licensed pest technicians provides year-round protection to a broad range of facilities, including but not limited to office buildings, medical offices, daycares, schools, warehouses, and manufacturing facilities. We specialize in bed bug control for multi-unit housing, and we offer additional commercial services for ant control, rodent control and exclusion, and stinging insect control. Contact us today to discuss your commercial pest control needs.
Call For A Free Quote
Complete the form below to schedule your inspection with Guard Pest Control.