Complete Pest Management In Monroe, Washington
The city of Monroe, WA, is the perfect destination for nature lovers, and outdoor enthusiasts. The people of Monroe live active lifestyles, but they're not the only ones. Local pest populations are also pretty active here in Monroe, and that means our homes and businesses are vulnerable to pest infestation. If you want to guard your property and those inside from pests, look no further than Guard Pest Control.

We are a locally owned and operated company that is dedicated to superior service, and unmatched results. We've been offering complete residential and commercial pest solutions to properties throughout Snohomish County, and the surrounding areas, since 2013. Whatever kind of pest problem you're facing, we're here to help you find the solutions. Reach out to us today to get your detailed estimate, and we'll get the ball rolling.
Residential Pest Control In City, WA
Household pest infestation is a serious problem that all homeowners should be aware of. Not only does it threaten your house itself, but it also compromises the health and safety of everyone inside of it. If you want to address the potentially harmful effects pest infestation can have on your Monroe home, you've come to the right place. Our home pest control solutions give local homeowners the assurance they need, knowing that their house and their family are completely protected.

We currently service over 500 homes in the local area, working hard to offer the most positive pest control experience possible. Once we successfully detect all pest activity, entry points, active areas, and conducive conditions, we come up with a customized plan to meet your needs. After treatment is complete, we come back bi-monthly to perform preventative treatments to the exterior in order to maintain pest-free conditions all year long. Get in touch with us for more information, we look forward to helping you.
What You May Be Doing To Attract Stinging Insects To Your Monroe, WA Property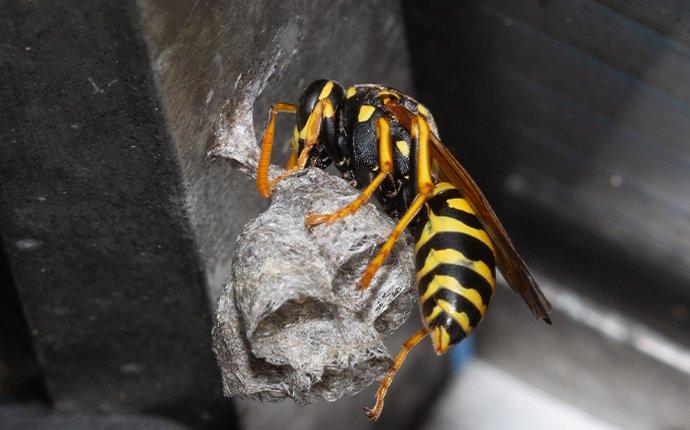 Here in Monroe, there are a variety of stinging insects lurking around, such as bees, hornets, wasps, and yellow jackets. While they're mostly found outdoors, it is possible for them to get inside and build nests in your home. As that nightmare sinks in, you should know that stinging insects primarily cause outdoor infestation. So, what is it on your property that may be attracting stinging insects?

You can usually find them in your yard or garden, feeding on insects and nectar. This is where they find their prey (other insects) and the nectar-filled plants that they need for pollination. Stinging insects also eat compost and trash, so you can find them by dumpsters and garbage cans in and around your home. Additionally, they tend to dig and burrow into grass, because they nest in the ground.

In order to eliminate conducive conditions around your Monroe home, it's a good idea to rely on the pros. Guard Pest Control provides complete stinging insect control services. Our team works hard to eliminate all activity from the inside out. Contact us today, and protect your home and family from stinging insects.
Harmful Consequences Of Rodent Infestation In Monroe, WA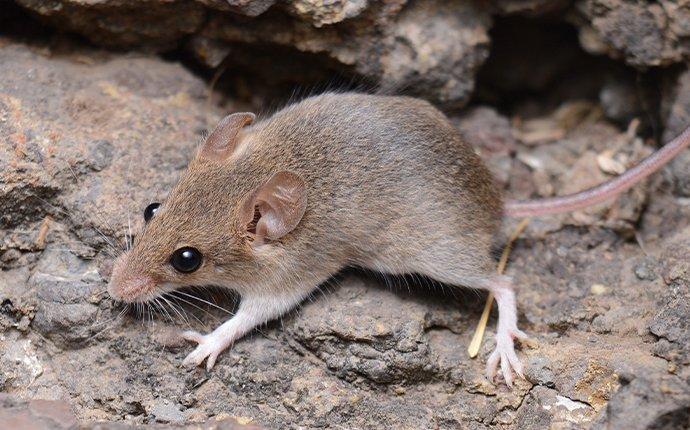 Not only are they disturbing to see, but there are a lot of potential problems that come along with rodent activity. Firstly, these pests eat decaying matter and garbage - pretty much anything they can get and sink their teeth into. They contaminate every inch of your property and expose you to a long list of diseases, including hantavirus, LCM (lymphocytic choriomeningitis), tularemia, salmonella, rat-bite fever, and many others.

Rodents can also cause a lot of destruction to the structure of your home or business. They eat away at insulation and weaken the construction, putting you and your loved ones in danger. They also transport other pests into your home, such as bed bugs, ticks, and fleas. So, rather than only having to worry about the rodent infestation, you now have a whole list of potential infestations to agonize over. For the most comprehensive rodent control and prevention services in the area, call Guard Pest Control today; we're here to help.
Commercial Pest Control In Monroe, WA
When a business gets infested by pests, everything goes awry. The large-scale repercussions are devastating, not to mention dangerous. Your customers and employees are put at risk, as is your reputation, your finances, and your bottom line. The most effective way to guard your Monroe business against the detriments of pest infestation is to rely on a team of experienced pest professionals. Guard Pest Control is here to help.

We provide complete commercial pest control solutions to a long list of facilities, including but not limited to, office buildings, medical offices, daycares, schools, warehouses, and manufacturing facilities. Depending on what we discover during our inspection, we develop a customized service plan to target your specific pest problem. We provide a wide range of general pest control services, as well as specialty services for rodent control and exclusion, ant control, bed bug control, and stinging insect control. Contact us today to learn more.
Call For A Free Quote
Complete the form below to schedule your inspection with Guard Pest Control.