Complete Pest Management In Mill Creek East, WA
Known for its small-town charm, nature trails, affordable housing options, and seemingly endless locally-owned businesses, Mill Creek East has become a destination for families, businesses, and singles alike. And with the added benefit of close proximity to the metro Seattle area, residents of Mill Creek East really can have it all. With mild to cool temperatures all year long, paired with a significant amount of rain, Mill Creek is a comfortable place to live and enjoy time outdoors. However, along with these conditions come the pests that they attract.
That's why Guard Pest Control has been providing top-notch pest control to residential and commercial clients alike since 2013. As a family-owned and -operated business, we believe in treating every client with respect and transparency. That's why we strive to offer superior customer service, highly-trained technicians you can count on, and Integrated Pest Management (IPM) methods that are guaranteed to yield results. Contact us today to start living pest-free!
Residential Pest Control In Mill Creek East, WA
Pests will invade your home by any means necessary to gain access to the things they want most: food, water, and shelter. But in that process, they leave behind damage that may feel insurmountable. But you're not alone. For more than 15 years, Mill Creek East homeowners have been turning to Guard Pest Control for sustainable solutions to all of their pest problems. When you work with Guard Pest Control either proactively or in a pest crisis, you'll get the same top-notch service. To start, our technicians will comb over your property to understand either why an infestation is occurring or how one could potentially develop.
After our inspection, we work alongside homeowners to develop a treatment and follow-up plan that utilizes Integrated Pest Management techniques to provide you with long-lasting effects. Whether you choose just a one-time treatment or opt for one of our recurring protection plans, we offer a 60-day guarantee on all treated pests. So call us today for your free quote and to learn more about our home pest control services!
The Trick To Effective Wasp Control In Mill Creek East


Wasps buzz around outdoor gatherings hoping for bits of human food and spills of things like soda. In the process, they attack and sting people when they feel threatened, so while you might try to keep them around for the ecological benefits they offer your garden, think twice. Wasps are highly territorial pests as well, so any time that they feel their nest has been threatened, they will sting. In this case, the definition of threatened is left up to the wasps.
When they sting, wasps have been known to irritate allergies and bring about side effects like difficulty breathing, pain at the sting site, and in some cases, death. That's why the safest, most effective way to control wasps on your Mill Creek East property is with professional assistance from Guard Pest Control. We can safely remove any active nests while also wasp-proofing your property. Call us today for your free quote!
Why Mill Creek East Residents Call Guard Pest Control For Ants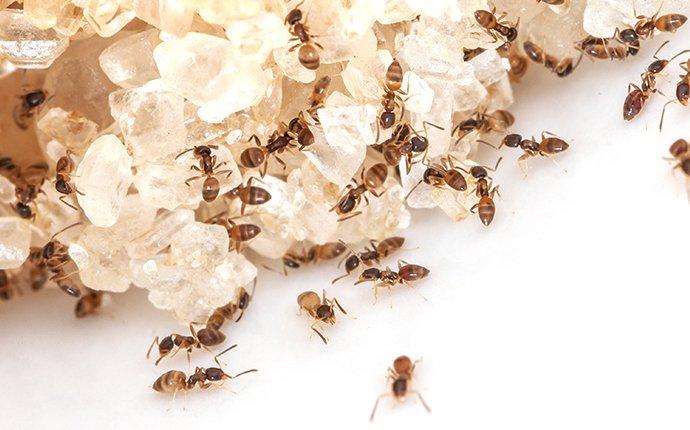 Whether you can see them or not, there are most likely ants currently present either inside your home or on your property, making them America's #1 nuisance pest. Ants hang around your property either searching for some distressed wood to infest, a leaky toilet to congregate around, or for some of your food scraps. Some species of ants are nearly invisible to the human eye, but regardless, they can sneak into your home through the smallest of openings, so while you may aim to seal up your walls and use weather stripping, it's not a guarantee. This is why homeowners and businesses alike call Guard Pest Control for all of their ant needs. Ants are pests that can prove very difficult to prevent simply based on the way we live our daily lives and DIY techniques do not guarantee results. So contact us today and keep your property ant-free!
Commercial Pest Control In Mill Creek East, WA
A pest infestation is a business owner's worst nightmare. Don't let that happen to you. At Guard Pest Control, we know how detrimental an infestation can be for your business, and in the almost two decades we've been in business, we've become experts in protecting your commercial operation. Whether you run a retail business, warehouse, school, medical facility, or more, our skilled and experienced team can find a treatment solution that works for you that will allow your business to go uninterrupted.
When you choose to work with Guard Pest Control, you get customized treatments, transparent and fair pricing, and satisfaction guaranteed. Using Integrated Pest Management principles, we provide our commercial clients with the gold standard in sustainable pest solutions, so you can rest assured that you're protected. Contact us today to get started keeping your business pest-free.
Call For A Free Quote
Complete the form below to schedule your inspection with Guard Pest Control.