Complete Pest Management In Marysville, Washington
The city of Marysville, WA, is a rapidly growing metropolis with a steady sense of community. No matter how far we evolve, one thing remains constant: the friendliness and charm of our neighborhoods. People in Marysville are kind and hospitable, welcoming visitors from all around. However, some of these visitors weren't invited. Pest activity is a real issue here, and that means all Marysville properties are put at risk for pest infestation. Luckily, we're here to help.

Guard Pest Control is proud to offer the most trusted and effective pest solutions in all of northwestern Washington. We've been servicing homes and businesses across Snohomish County, and the surrounding areas, since 2013. As a family-oriented business, we prioritize the wellbeing of our community, and everything we do is to satisfy our valued customers. Our goal is to deliver lasting, pest-free results that you count on. Call us today for a free estimate.
Residential Pest Control In Marysville, WA
Household pest infestation is a nightmare that no homeowner wants to face. If pests get into your Marysville home, you and your loved ones are put at risk. Not only does it compromise the health and safety of your family, but it can also do some real damage to the house itself. The most effective way to protect the well-being of you and your loved ones is to secure professional pest control services.

The team at Guard Pest Control currently provides quality residential pest control solutions to over 500 homeowners in the greater Seattle area. We provide interior services as needed and exterior bait stations, sprays, and seasonal treatments that give you year-round coverage from infestation. Once treatment is completed, we provide bi-monthly preventative treatments to the exterior in order to keep pests away moving forward. Contact us today to discuss your residential pest control needs.
Should I Be Worried About Rodents On My Marysville, WA Property?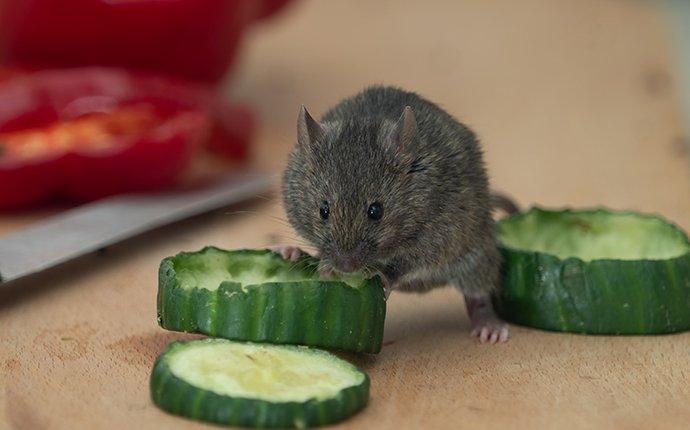 Rodents tend to squeeze into the tiniest openings. Once they get in, they begin to breed rapidly, and soon your home or business can be the site of a full-blown infestation. It's important to know the potential problems caused by a rodent infestation. If you're wondering, there are a ton of negative consequences brought on by rodent activity.

Rodents feed on garbage and decaying matter. They leave trail droppings of excrement, contaminating the areas they pass through and exposing you to a long list of potential health threats. Rodents scamper inside of wall voids, gnawing their way through the construction and electrical wiring. This causes a lot of damage and even puts you at risk for a potential house fire. Rodents reproduce very quickly, so an infestation can spread like wildfire. Once rodents get into your house and breed, there's no telling where in the house you may find them.

Call Guard Pest Control today for complete rodent control and prevention services that you can count on. We offer year-round protection from these unsanitary, destructive pests, and we are dedicated to keeping you Marysville home completely protected from infestation. Contact us today.
Ways To Be Proactive About Bed Bug Prevention In Marysville, WA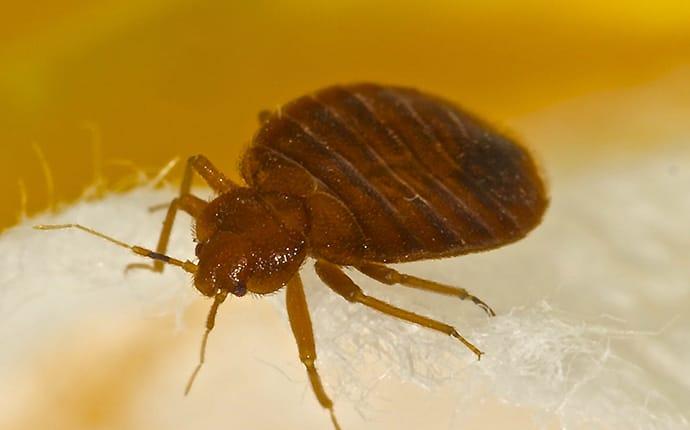 Something to know about bed bugs is the fact that they skillfully hide away all day long, staying out of sight until we fall asleep. Only then do they emerge from their hiding places, and begin to feed on our blood in the middle of the night. There are a number of preventative measures you can take to avoid the presence of bed bugs:
Inspect everything before bringing it into your home, like used furniture, luggage, clothing, boxes, etc.

Reduce clutter around the home to eliminate ideal hiding places for bed bugs.

Vacuum and steam clean all areas around the bed, furniture, windows, doors, etc.

Wash and dry everything on high heat to destroy any bed bug activity.
The team at Guard Pest Control is thoroughly experienced in eliminating bed bug infestation from home and businesses. Contact us today to get started. We will walk you through our bed bug treatment options, and get your inspection scheduled right away.
Commercial Pest Control In Marysville, WA
Experiencing a pest infestation is a nightmare, and when you're a business owner, it's a nightmare you can't afford to face. A commercial pest infestation can have some large-scale consequences, and it can put you out of business if you don't address the problem in a timely, effective manner. If you want to guard your Marysville business against pests, there's really only one reliable way to go. The team at Guard Pest Control is here to protect your business from pests.

We provide commercial pest control services to a variety of facilities, some of which include office buildings, schools, daycares, medical offices, warehouses, manufacturing facilities, and multi-unit housing. Our experienced pest technicians use proven IPM (Integrated Pest Management) strategies and treatments to comprehensively service the interior and exterior of your facility. We specialize in bed bug control services for multi-unit housing, and we offer preventative bed bug inspections for apartment complexes. Get in touch with us for your detailed estimate.
Call For A Free Quote
Complete the form below to schedule your inspection with Guard Pest Control.