Complete Pest Management In Martha Lake, WA
The community of Martha Lake offers a plethora of creative restaurants, well-regarded public schools, and public parks galore, making it a destination for nature lovers. With the addition of easy access to Seattle as well as the woods and the water, living in Martha Lake is like a slice of paradise. The conditions here are moderate throughout the year, however, with the significant amount of rainfall, it is also a haven for pests. At Guard Pest Control, we're the local pest experts and we know how to keep your home protected from pests all year long. With our intimate knowledge of local conditions and our commitment to your safety and satisfaction, we aim to keep pests off of your property no matter the season. To learn more about our offerings, contact us today and receive your free estimate.
Residential Pest Control In Martha Lake, WA
Living in Martha Lake is a dream for many people, however, with the amount of rainfall that the area sees, it can feel like pests are a near-constant problem. That's why homeowners have been trusting the team at Guard Pest Control for nearly a decade. By blending our knowledge of the area, our cutting-edge technology, and our commitment to Integrated Pest Management (IPM) methodologies, we're able to create sustainable results that keep your home pest-free all year long. Using IPM also means that we'll only use chemicals as a last resort, making our methods safe for everyone inside the home. While we offer homeowners the opportunity for one-time and pest-specific services, we also provide the following plans:
Home Guard Protection Plan - Rodents. One of the area's most pesky pests needs a regular defense. These bi-monthly treatments may include bait stations and exclusion.

Home Guard Protection - Insects and Arachnids. For the homeowner who is looking for spider-specific treatments, this plan is for you. We also include protection from pantry beetles and meal moths.

Home Guard Protection Plan - Platinum. With bi-monthly treatments, this plan protects homeowners from ongoing and seasonal threats.
To learn more about how you can benefit from our services, contact Guard Pest Control today.
Are The Cockroaches In My Martha Lake Home Dangerous?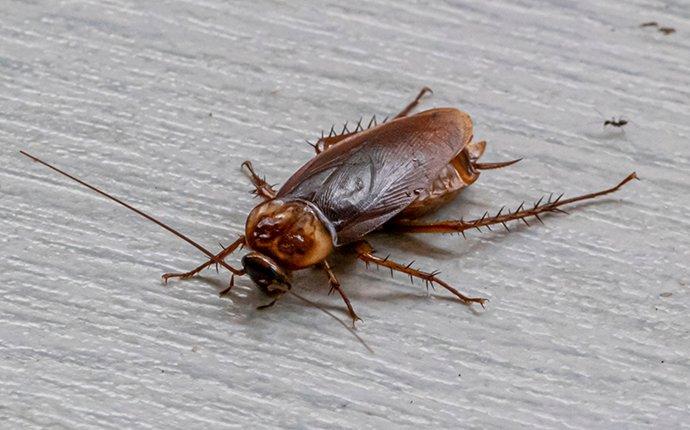 Martha Lake homeowners may easily find their properties infested with cockroaches due to the area's seasonal conditions. But this isn't any ordinary pest. Cockroaches are very difficult to get rid of once you have them, and the dangers they pose while they're in your home are serious. Their shed body parts have been known to instigate allergies and asthma in some individuals, and some people have reported increased anxiety due to the stigma that comes with having a cockroach problem. Unfortunately, this isn't where the problems end. Cockroaches are responsible for the spread of gastrointestinal problems, salmonella, E. coli, dysentery, cholera, and typhoid fever. Don't allow cockroaches to take over your Martha Lake home; contact Guard Pest Control today to learn more about how we'll use safe Integrated Pest Management methods to keep cockroaches out of your home.
Expert Advice On Stinging Insect Control In Martha Lake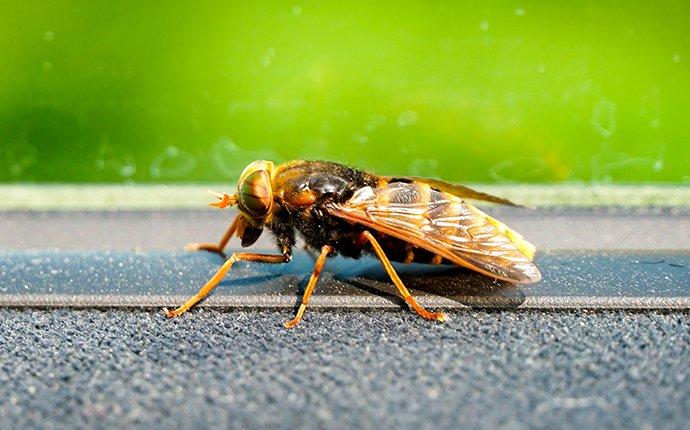 Stinging insects in Martha Lake can prove very dangerous for local homeowners, as they tend to sting when they feel threatened, which is often. And while many people keep them around for their ecological benefits, it often simply isn't worth it. Here are a few tips to try in order to control their populations on your property:
Remove old nests.

Make sure that the wood around your property is either painted or treated with stain.

Consider what and where you plant, as greenery like cucumber, eucalyptus, citronella, and geranium, and rosemary are said to naturally repel stinging insects.

When hosting an outdoor gathering, be sure to keep food covered as well as the trash. Also, avoid letting the trash pile up.

Clean up any food spills, as stinging insects tend to seek sweets and meats.

Keep your yard free from debris like branches and hedge trimmings.

Try decorating with paper lanterns to act as nest decoys.

Call the professionals!
Don't risk having a population of stinging insects on your property. Contact the pros at Guard Pest Control for safe methods of removal and prevention that you can trust today.
Martha Lake's Handy Handbook To Spider Identification
The spiders that you're likely to encounter in Martha Lake can range from relatively harmless to very dangerous. Here are a few of the species you can expect to see and how to identify them:
Daddy-long-legs. Otherwise known as the cellar spider, daddy-long-legs have four sets of very long, spindly legs and they typically spend time in secluded, moist places like basements.

Wolf spiders. This large, chunky, furry spider is hard to miss with its distinctive exterior and big eyes. They do not spin webs, preferring to hunt prey, and tend to be anti-social creatures while they hunt for food.

Hobo spiders. With its light brown spindly legs and dark brown abdomen, the hobo spider is commonly found in Martha Lake's basements, garages, and other damp and dark places.
In order to keep spiders out of your Martha Lake home, contact the team at Guard Pest Control today.
Call For A Free Quote
Complete the form below to schedule your inspection with Guard Pest Control.