Effective Pest Management Solutions In Maltby, WA
With nature surrounding the community of Maltby from all angles, this primarily residential area is a stunning place to call home. Maltby also provides manicured parks, golf courses, quirky coffee shops, wine shops, and even an outlet for composting. Given the close proximity to Seattle, Maltby is highly sought after for working professionals who commute and growing families.
At Guard Pest Control, we know that pest problems can happen seemingly overnight, which is why we work with local homeowners to prevent problems from ever taking place. We turn to Integrated Pest Management methods in order to create pest-free living environments with limited chemical application. By following these protocols, we are also focused on long-term solutions as well as instantaneous elimination so you can rest assured that your home is always under the best care. To learn more about the most effective pest control in Snohomish County, contact Guard Pest Control today.
Residential Pest Control In Maltby, WA
Since 2013, Guard Pest Control has been devoted to keeping the homes of Maltby pest-free with safe and customized treatment plans. As a local, family-owned business, we believe in treating our customers like they were our own family. To us, this means providing unparalleled support, fairly priced offerings, being upfront and honest, and not using any products in your home that we wouldn't use in our own.
Our technicians are expertly trained, so you can rest assured that you're always working with the most qualified pest professionals. Each of our pest control offerings is founded in the Integrated Pest Management approach, which is a system that takes a holistic look at pest control. This also means that we monitor your home closely and make any necessary changes throughout the year. For more information on residential pest control and how it can keep your home safe, contact us today.
Protecting Your Maltby Home & Family From Stinging Insects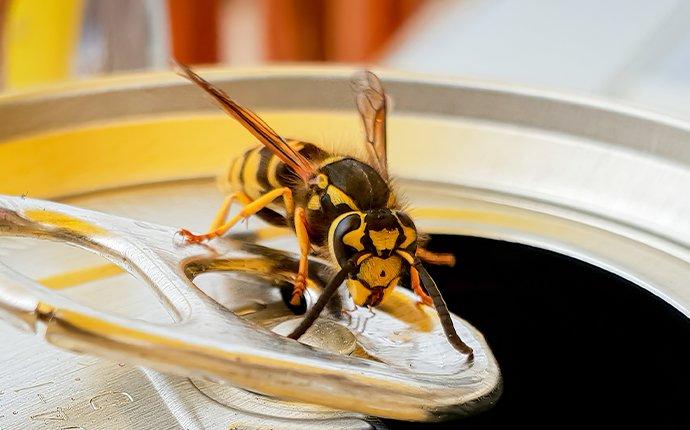 Stinging insects might provide some ecological benefits to gardens; however, they can be very harmful to your health if they stick around your Maltby home too long.
Something as simple as running a lawnmower can startle a wasp nest and the result of this can be devastating. In order to keep your home and family safe from stinging insects, you need professional help from Guard Pest Control.
We are the local experts in stinging insect control services and we apply the methods of Integrated Pest Management in order to address your concerns. Our thoroughly trained technicians will inspect your entire property in order to locate any nests, active or old, understand the conditions that are present on your property, and then customize a treatment plan accordingly.
Approximately two months after your initial treatment, we'll return to perform another one at no extra cost and ensure that the problem has been resolved. For our reliable stinging insect control service, contact us today.
Why Maltby Homeowners Turn To Guard Pest Control For Bed Bugs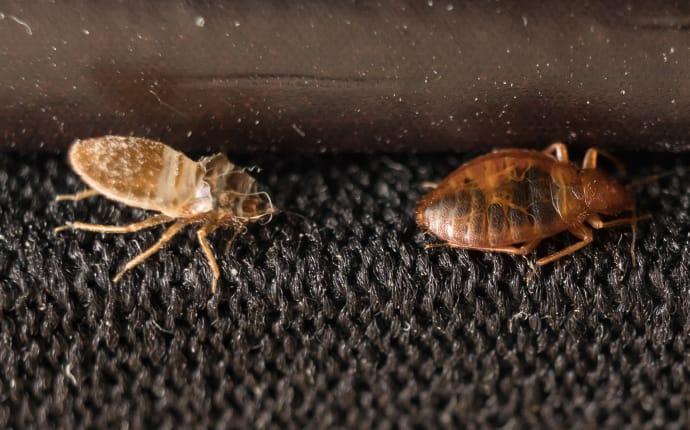 Bed bugs are pests that many homeowners encounter without ever understanding how they developed an infestation. When issues like these arise, locals turn to Guard Pest Control. We have been working with Maltby's residents since 2013 to combat the negative impacts of bed bugs and provide outstanding results.
DIY methods of bed bug control would have homeowners spend lots of money on products that aren't professional-grade and do not come with a service guarantee or any help. Instead, our services are thorough, safe for the entire household and the environment, and come with our pest-free guarantee.
In order to address your bed bug problem, we follow the plan of inspecting, correcting, and protecting. During the correction process, we use eco-friendly, low-prep, non-chemical treatments that show you never have to sacrifice your safety in order to see a positive change.
These proprietary applications are also designed to mitigate the need for future re-treatments. For our trusted bed bug control service, contact us today.
Four Simple Tricks To Keep Rodents Out Of Your Maltby Home
Rodents can be a big issue in your Maltby home if you let them. Try these four tricks to keep them out:
1. Tend to your yard. Believe it or not, rats are actually very skilled climbers and they'll utilize any overhanging greenery that might be in contact with your home in order to gain entrance to the interior. Trim back any overgrown trees, hedges, or plants that you notice.

2. Secure your foundation. Rodents are also capable of fitting through dime-sized openings, so give your foundation a scrupulous inspection and fill any gaps, cracks, or crevices with materials like silicone-based caulk, steel wool, and liquid foam.

3. Keep things clean. It's important to reduce clutter and disinfect your home when you're looking to remove anything that could be alluring to rodents. This includes taking out the trash often, doing the dishes, and cleaning up any crumbs or bits of food you notice.

4. Regulate moisture. Rodents also thrive in dark, damp places and need water to survive. Fix any leaky faucets and bathtubs while also keeping your basement, attic, and crawl spaces well ventilated.
For effective rodent control solutions, contact Guard Pest Control today.
Call For A Free Quote
Complete the form below to schedule your inspection with Guard Pest Control.