Complete Pest Management In Lynnwood, Washington
The city of Lynnwood, WA, is the local shopping destination that everyone loves to come to. However, that includes local pest populations. Pests love it here in Lynnwood, and they are eager to get into our homes and businesses to access sources of food, water, and shelter. The best way to protect your Lynnwood property from the dangers of pest infestation is with help from the pros.

Welcome to Guard Pest Control. We've been servicing homes and businesses across Snohomish County and the surrounding areas since 2013, and we pride ourselves on providing effective pest protection that you can count on. We deal with a long list of common area pests, some of which include rodents, bed bugs, ants, and stinging insects. With over 20 years of combined experience, our team guarantees unparalleled service and lasting results that you can feel good about all year long. Contact us today to get a free, detailed estimate.
Residential Pest Control in Lynnwood, WA
As a family-oriented business, we prioritize the wellbeing of our community, and everything we do is to satisfy our valued customers. That's why we're committed to protecting your home, and your loved ones, from the perils of pest infestation. Our home pest solutions give local homeowners the assurance they need, knowing that their house and their family are completely protected.

Here at Guard Pest Control, we're proud to offer dependable residential pest control services to over 500 residences in the local area. Once we familiarize ourselves with the nature of the infestation, we'll come up with a treatment plan just for you. Once treatment is completed, we return bi-monthly for preventative exterior treatments. We provide interior services as needed, and exterior bait stations, sprays, and seasonal treatments that give you year-round coverage from infestation. Call us to get started.
What May Be Attracting Ants into Your Lynnwood, WA Property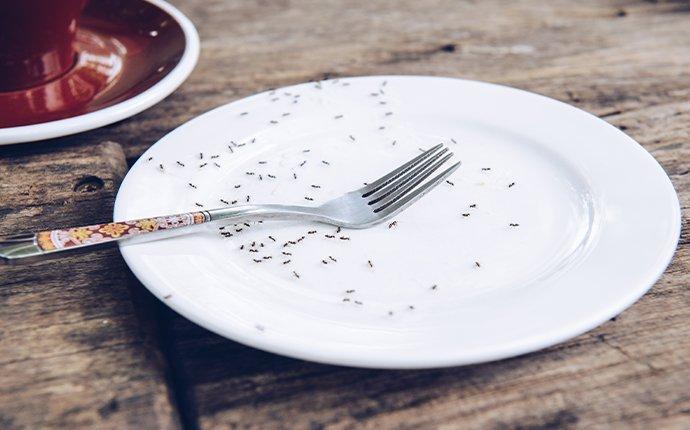 Ants are small, but they infest in very large numbers. Once they find their way inside, they reproduce quickly, and before you know it, you have colonies spread throughout the house. If you want to be proactive in your ant control efforts, it's important to understand conducive conditions. Here are some common ant attractants to be aware of in, and around, your home:
Damp wood sources.

Dirty kitchen countertops.

Excess moisture around the property.

Leaky pipes and faucets.

Pet food and bread.

Readily available food sources.

Sources of standing water.

Sugary substances and spills.
If you think you may have an ant problem in your Lynnwood home, it's crucial that you contact the pest professionals right away. Guard Pest Control provides complete ant control and prevention services that offer year-round coverage from these tiny pests. Call us today to get a free quote.
Is Bed Bug Activity Detectable in Lynnwood, WA?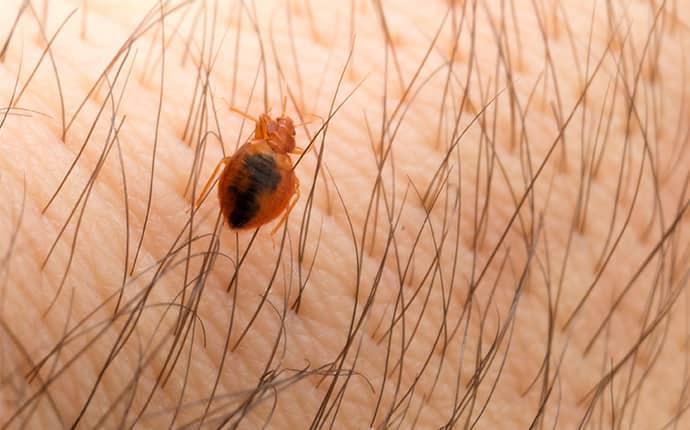 Although their name may suggest it, bed bugs don't only hide in our beds. They are parasitic pests that feed on human blood, so they hang around areas with high levels of human activity. That includes our beds, our furniture, and carpets, and many other places. If you're unsure about the presence of bed bugs in your space, there are some telltale signs to look out for:
Small bloodstains on bedding and linens.

Brown excrement spots and eggshell casings in active areas.

A linear formation of tiny, red bites that you didn't have the night before.

A strong, musky scent.
If you suspect any bed bug activity on your property, it's important to secure dependable pest protection. Bed bugs can spread rapidly, and one small pest can quickly turn into a serious, full-blown infestation. It's a total nightmare that you don't want to face alone. That's why the team at Guard Pest Control is here to help. We offer effective bed bug control services and treatments that promise to eliminate all bed bug activity from your property. Get in touch with us today to discuss your bed bug control needs. We look forward to your call.
Commercial Pest Control in Lynnwood, WA
Your Lynwood business is susceptible to pest infestation, and that can cause a long list of serious problems for you and your operation. Pests threaten your property, your revenue, your bottom line – not to mention your customers, your employees, and your reputation. The best way to secure reliable pest protection is by calling in the experts at Guard Pest Control. Our commercial pest control solutions service a long list of businesses, some of which include office buildings, warehouses, schools, medical offices, and daycares.

From preventative bed bug inspections to installing monthly rodent bait stations, our ongoing services help protect your business from infestation on a continual basis. We offer a broad range of basic pest control solutions, as well as additional services for bed bugs, ants, rodents, and stinging insects. Our team is highly dedicated to providing comprehensive pest protection that business owners can rely on. Get in touch with us to discuss your commercial pest control needs today.
Call For A Free Quote
Complete the form below to schedule your inspection with Guard Pest Control.