Complete Pest Management In Lake Stickney, Washington
Hundreds of home and business owners have chosen Lake Stickney, Washington, as a place to put down roots. As a census-designated location, this Snohomish County town is home to almost 10,000 unique individuals. Some of the older residents of Lake Stickney may remember the area as Paine Field-Lake Stickney, referring to the regional airport once located in this area. Lake Stickney is within driving distance to Seattle, Washington, the largest city in the state.
For many homeowners, Lake Stickney is much more than just a bedroom community. It is a neighborhood, community, and localized hometown for many different couples and families. Despite its relatively individualistic factors, some concerns are shared between Lake Stickney and nearby Seattle, including pest activity. Infestations are commonplace, and the effects caused by insects, mammals, and wildlife species are sometimes dangerous to human health.
That's why dozens of property owners in Lake Stickney use Guard Pest Control as the first line of defense against pest species. We can create actionable results for all our registrants, easing access to pest control for home and business owners alike. Get invested with outcomes that matter by calling Guard Pest Control's Snohomish County office. We are committed to serving you!
Residential Pest Control In Lake Stickney, WA
Homeowners all over the Lake Stickney area deserve to have access to professional residential pest control. To keep their homes, pets, and loved ones safe, these property owners need to understand the different kinds of pest control available to them.
At Guard Pest Control, we offer four different kinds of residential pest control plans. Each of these programs is specifically designed to combat pests in a myriad of other locations:
Home Guard Protection Plan- Rodent: This plan focuses on unique ways to remove rodents such as rats and mice from home. Our unique program makes it easy to exterminate unwanted pests and their dangerous aftereffects.
Home Guard Protection Plan: Insect/Arachnid: Offering bi-monthly pest control, this plan protects homeowners against some of the most common Lake Stickney insects and spiders, including ticks.
Home Guard Protection Plan: Platinum: Our third plan provides the highest level of pest protection possible, offering rodent, insect, and arachnid protection on a year-round basis.
One-Time Service: Only need a minor servicing for your home? No problem! Guard Pest Control offers a one-time service that treats indoor and outdoor pests.
Submit an online contact form to get connected with a residential pest control representative near Lake Stickney.
Why Having Cockroaches In Your Lake Stickney Home Is Worse Than You May Think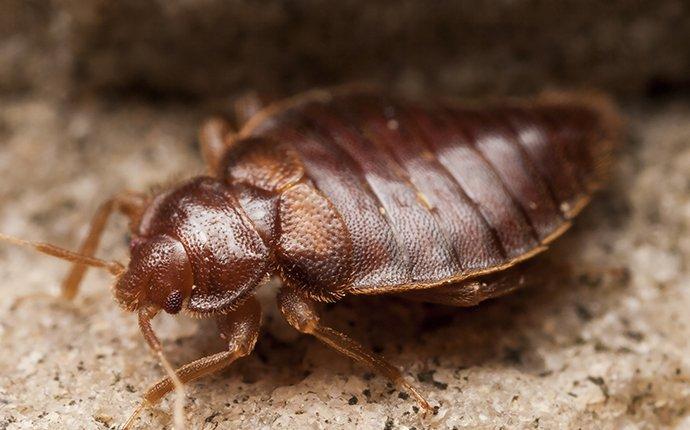 Homeowners in Lake Stickney often neglect the serious side effects of cockroach infestations. Not only are these creatures some of the most damaging insects in the Seattle area, but they have the ability to spread serious diseases as well. Here's why these animals may be worse than you think:
Cockroaches spread dozens of different illnesses every year, including those that require hospitalization or intense medical treatment.
Roaches may cause asthma for vulnerable populations, including the very young and the very old.
Cockroaches could potentially contaminate food and water sources, risking the health of you, your pets, and your loved ones.
Secure your home against cockroaches with help from Guard Pest Control. Call us today for a home estimate right away.
Five Ways To Prevent Bed Bug Infestation In Lake Stickney, Washington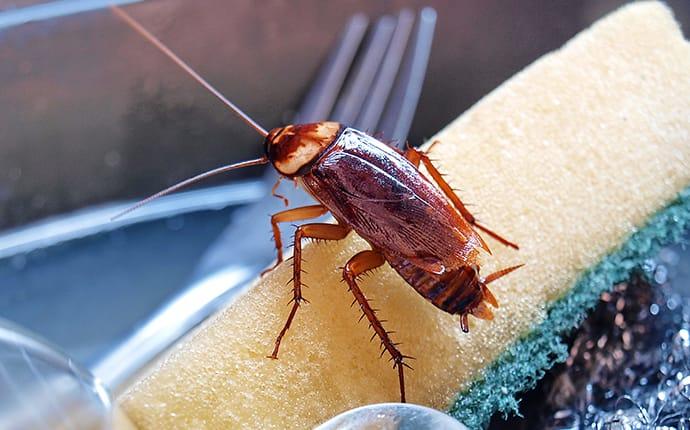 Bed bugs on your mind? Use these five helpful tips to prevent infestation around Lake Stickney and beyond:
Wash all your clothing in the highest possible heat setting after a trip.
Check all secondhand items before bringing them into your home.
Safeguard your luggage when traveling- keep it off the floor.
Check your overnight lodgings for signs of bed bug activity.
Get annual bed bug checkups with the team at Guard Pest Control.
Call, click, or visit with us today to schedule a bed bug control inspection for your Lake Stickney property. Let's get you protected from bed bugs together!
Three Ways To Rid Your Lake Stickney Home Of Ants
Thanks to humid weather, heavy rainfall, and a high number of ant invaders, the homeowners of Lake Stickney need access to reputable ant control services at all times of the year. Infestations can strike at any time, making your home unsafe and unwelcoming. If loved ones are stung or bitten, they may even need medical treatment to recover.
Here are three ways to help protect your residential property from the threat of ant activity:
Caulk and seal all entry points.
Store garbage in its proper location.
Remove food waste from the kitchen counters.
Protecting the things you care about should begin long before ant activity is spotted. That's why Guard Pest Control is Lake Stickney's premier provider of long-lasting ant control programs. Every one of our customized plans is centered around results and not just hot air.
Make the most of your ant pest protection plans. Guard Pest Control is standing by to help in any way possible. Contact us today to schedule an initial appointment for your property. We can't wait to hear from you soon!
Call For A Free Quote
Complete the form below to schedule your inspection with Guard Pest Control.