Complete Pest Management In Lake Stevens, WA
Lake Stevens, WA, is an idyllic place to live, and home to the largest natural lake in all of Snohomish County. We enjoy all the benefits of lake life, but we also have to deal with the downsides. Pest activity is a year-round issue here at the lake, and that means our homes and businesses are put at risk of experiencing pest infestation. Pests cause a lot of problems, which is why professional pest protection is so important. That's where the team at Guard Pest Control comes in.

We've been providing complete residential and commercial pest solutions to properties throughout Snohomish County and the surrounding areas since 2013, and we're here to help you. As proud members of the Washington State Pest Management Association and the National Pest Management Association, we work hard to offer the most trusted and effective pest solutions in all of northwestern Washington. Our experienced pest technicians use proven IPM (Integrated Pest Management) strategies and treatments to comprehensively service the interior and exterior of your home. Call us today to learn more.
Residential Pest Control in Lake Stevens, WA
Living on Lake Stevens is an absolute dream, but that doesn't mean we're immune to the nightmare of pest infestation. Household pest activity causes a lot of issues for you, and your loved ones. Your health and safety are put at risk, as is the structural integrity of your house in general. That's why we highly recommend securing ongoing services from the pest experts.

The team at Guard Pest Control currently provides quality residential pest control solutions to over 500 homeowners in the greater Seattle area. Beginning with a thorough inspection, we determine the nature of the infestation, and then formulate a customized plan to meet your individual needs in a way that works for you and your family. From exterior sprays and bait stations to seasonal representative treatments, we do it all. Contact us to get a detailed quote, and we'll get the ball rolling.
Guide to Preventing Rodents in Lake Stevens, WA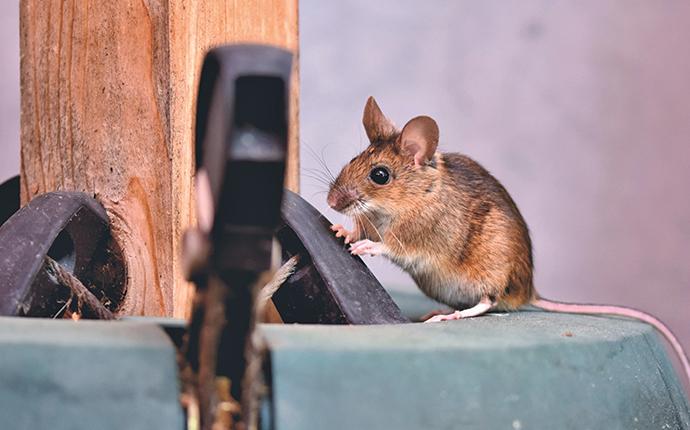 Discovering rodents in your home or business is an unpleasant experience that we don't wish upon anyone. If you want to do everything you can to avoid rodent infestation on your property, there are some preventative measures you can take:
Clean up spills and crumbs right away.

Eliminate access to food sources.

Get rid of any excess moisture and water sources.

Keep food properly stored in gnaw-proof containers.

Maintain proper cleanliness.

Make sure to block off entry points.

Reduce clutter, and vacuum regularly.

Remove any wood piles and yard debris.

Store trash outside in a tightly sealed metal container.
While these tips are a great place to start, your best protection from rodent infestation is ongoing pest control services from the pros at Guard Pest Control. Our team of qualified experts is familiar with common area rats and mice, and we know what it takes to keep them off of your property all year long. Give us a call to discuss your rodent control needs today.
Helpful Ways to Avoid Bed Bugs in Lake Stevens, WA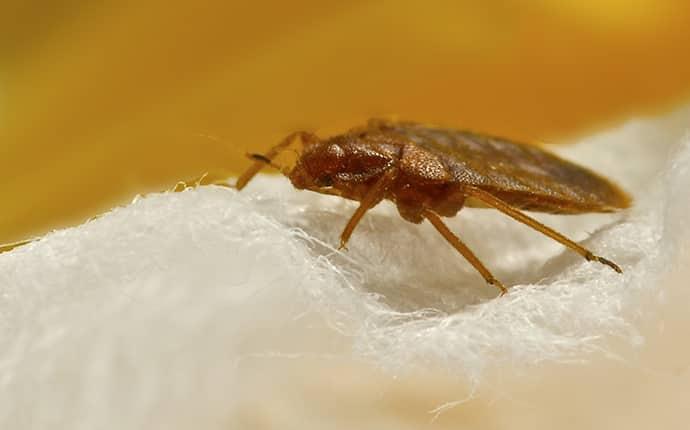 Bed bug infestation is a total nightmare. These skilled hiders stealthily stay hidden away all day long and then emerge at night while we're asleep to feed on our blood. It's sneaky and intrusive, and it's important to protect your space. Obviously, the best way to deal with bed bugs is to keep them from infesting in the first place. Here are some suggestions for minimizing your chances of suffering from a bed bug infestation:
Check all items for bed bugs before bringing them inside.

Eliminate clutter around the home.

Inspect all secondhand clothing, luggage, and furniture.

Regularly vacuum under furniture, around the bed, etc.

Steam clean upholstery, curtains, and other stationary fabric items.

Use mattress and box spring encasements.

Wash and dry all linens, bedding, and clothing on high heat.
If you suspect any bed bug activity in your Lake Stevens home or business, there's really only one guaranteed way to protect yourself. The most effective way to handle the infestation is to call in pest professionals. Here at Guard Pest Control, we know how to identify bed bug activity, and eliminate it from your property once and for all. Contact us today, we look forward to helping you.
Commercial Pest Control in Lake Stevens, WA
Your Lake Stevens business is a hot spot for pest activity. There are ample sources of food, water, and shelter throughout your facility, which means pests are going to want in. Once these intruders make their way into your business, they spread rapidly and lead to a full-blown infestation. The best way to guard your business, and those inside of it, from pests, is to contact the team at Guard Pest Control.

We provide complete commercial pest control solutions to a long list of facilities, including but not limited to office buildings, medical offices, daycares, schools, warehouses, and manufacturing facilities. After completing a detailed inspection of the facility, we develop a treatment approach that is catered to your property, your needs, and your preferences. We specialize in bed bug control for multi-unit housing, and we offer additional commercial services for ant control, rodent control and exclusion, and stinging insect control. Reach out to us to get started.
Call For A Free Quote
Complete the form below to schedule your inspection with Guard Pest Control.