Complete Pest Management In Lake Forest Park, WA
Located about 15 miles northeast of Seattle, the town of Lake Forest Park, WA, has all the beauty of your quintessential suburban community. We are situated at the northwestern tip of Lake Washington, boasting numerous natural parks. It's a scenic area that we are lucky to live and work in; however, there are some negatives to be aware of. Pests are a year-round concern here in Washington, and that means your Lake Forest Park property is vulnerable to the nightmare of pest infestations. If you're looking for reliable pest protection from the pros, you've come to the right place.

Guard Pest Control is a locally owned and operated company and proud to inspect, correct, and protect properties throughout King County and the surrounding areas. Since 2013, our team of experienced pest technicians has serviced homes and businesses throughout the greater Seattle metro area. We guard properties against a long list of common area pests, providing year-round protection from infestations and the negative consequences that come with it. Contact us to get a free, detailed estimate.
Residential Pest Control In Lake Forest Park, WA
We are a family-oriented company that cares about our neighbors and our community. We understand the importance of protecting your loved ones, which is why we take our job very seriously. Pest infestations pose a long list of threats to your home and your loved ones. It endangers their health and their safety, and it's crucial to secure the proper protection.

Guard Pest Control currently services over 500 local homes with complete residential pest control solutions. We utilize trusted IPM (integrated pest management) strategies to effectively target and eliminate the infestation from the inside out. We provide interior services as needed, as well as exterior bait stations, sprays, and seasonal treatments to give you the year-round pest protection that you and your family deserve. Call us to discuss your residential pest control needs today.
Multi-Unit Housing Pest Control In Lake Forest Park, WA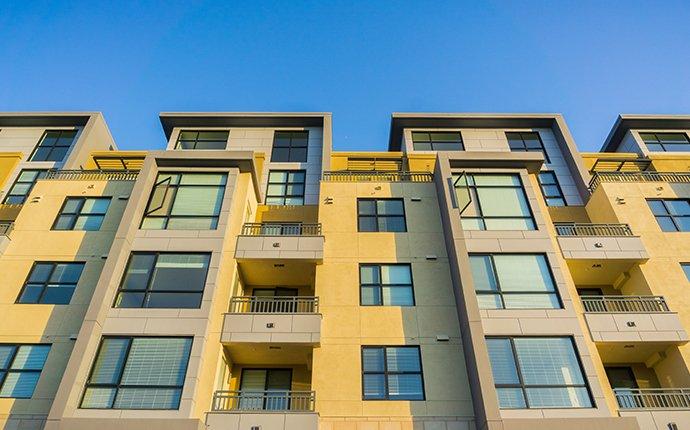 As a property manager, you have the responsibility of keeping your tenants happy, providing them with a healthy, clean, and safe environment where they feel comfortable and satisfied. It's also up to you to uphold regulatory compliance and building profitability. Pest infestations threaten all of that, which is why it's important to secure professional pest control services.

When pests get inside of multi-unit housing properties, like condos and apartments, the repercussions can be very serious. What starts as some mild pest activity can quickly turn into a full-blown infestation that can be very hard to manage. Pests spread from one unit to the next in a short time frame, and it can make it very difficult to pinpoint the exact source of the infestation. We provide comprehensive multi-unit housing pest control solutions that property managers and tenants can depend on all year long. Contact us to learn more.
What You May Be Doing To Attract Ants To Your Lake Forest Park, WA Property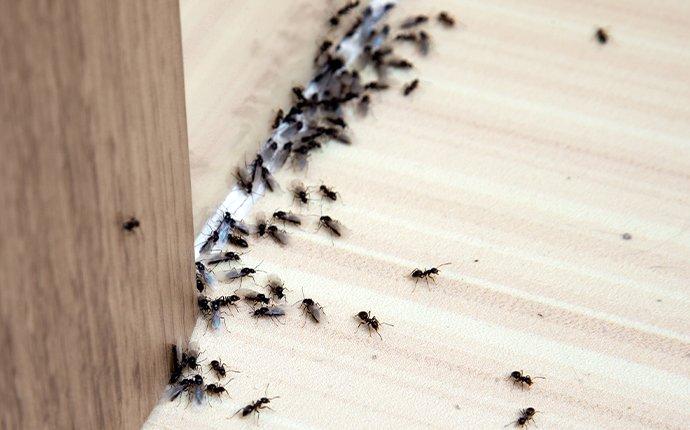 Ants are very small, but they infest in very big numbers. It can be overwhelming to experience an ant infestation, and it's common to wonder if there was something you can have done differently to prevent the nightmare in the first place. Well, unfortunately, there are some things you may have been doing to contribute to the presence of ants.

Allowing a damp rug or a wet towel to sit too long without being washed and dried can be an attractant for ants, as can failure to eliminate damp, rotting wood from your property, and forgetting to repair a water leak. Perhaps you forgot to tend to any cracks or gaps in the foundation or forgot to repair torn window and door screens. Maybe you've been ignoring existing entry points like cracks and crevices in the walls and siding. Other things you may have been doing include ignoring spills or messes that leave sugary residue and crumbs on the countertop or floor, improperly storing your food, and leaving doors and windows open for long periods.

It can be overwhelming, but you don't have to face it alone. The team at Guard Pest Control is here to help. Our ant control and prevention services help protect your Lake Forest Park property from these tiny intruders, implementing necessary modifications to keep them out for good. Get in touch with us today to get started.
Commercial Pest Control In Lake Forest Park, WA
Running a business is a lot of work - trust us, we know – and the last thing you need to add to that long to-do list is dealing with a pest infestation. Pests threaten every aspect of your business. If you want to protect your facility from infestations all year long, the best thing to do is secure ongoing services from the pest professionals.

The team at Guard Pest Control services a wide range of facilities with comprehensive commercial pest control solutions. Some of the clients we work with work in office buildings, warehouses, manufacturing facilities, daycares, schools, medical offices, churches, and multi-family housing. We are members of the Washington State Pest Management Association and the National Pest Management Association, holding our services to a high standard and working hard to offer the most effective, lasting, trustworthy results. Get in touch with us for a free quote.
Call For A Free Quote
Complete the form below to schedule your inspection with Guard Pest Control.