Complete Pest Management In Kirkland, WA
Just east of Seattle, the peaceful waterfront setting of Kirkland, WA, makes this coastal suburb an ideal place to live and work. However, as pleasant as it is, we are brimming with conditions that are extremely conducive to pest activity. This means your Kirkland property is susceptible to a pest infestation, and in order to protect yourself, it's important to secure ongoing services from the pest professionals.

Guard Pest Control is here to inspect, correct, and protect. Since 2013, our team of experienced pest technicians has serviced homes and businesses throughout King County and the surrounding areas. With over 20 years of combined experience, our team upholds a high standard of service. We promise guaranteed, pest-free results that give you total peace of mind. Call us today to get your free estimate.
Residential Pest Control In Kirkland, WA
Here at Guard Pest Control, we understand the importance of protecting your loved ones. We are a locally owned and operated company that is close-knit and family-oriented. We care about our neighbors, which is why we dedicate ourselves to providing local homeowners with the comprehensive pest protection they deserve. Our residential pest control services provide year-round protection from common area pests, using Integrated Pest Management (IPM) strategies to tackle the infestation from all angles.

With a client base of over 500 satisfied homeowners, you can feel confident knowing you're in the best hands possible. We develop our customized treatment plans with your specific needs and personal preferences in mind, and our continued follow-up services help protect your home moving forward. Give us a call to discuss your residential pest control needs today.
The Dangers Of Rodents In Kirkland, WA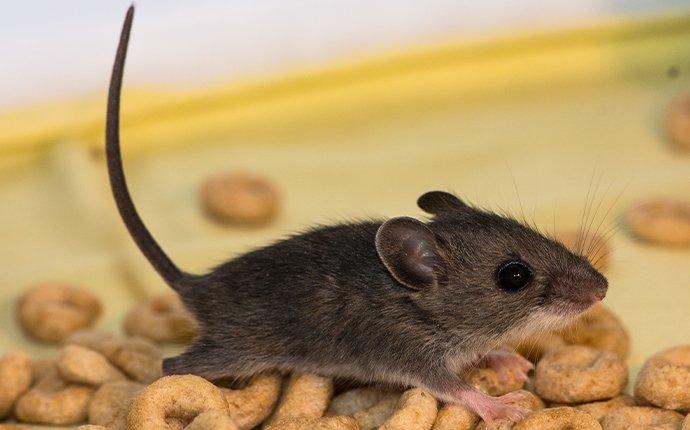 When rodents get into homes and businesses, the situation can quickly grow out of control until you have a full-blown infestation on your hands. These hairy intruders breed rapidly, spreading their populations throughout your property until the scope of the infestation is unmanageable. There are a lot of consequences to rodent activity to keep in mind.

Rodents spread germs and bacteria around your property, contaminating food sources, and vulnerable surfaces, and exposing you to a long list of diseases and adverse health reactions. Not only is your health compromised, but so is your safety. Rodents chew through structural elements of your property. They can weaken the construction, threaten the structural integrity, and can even cause fires by gnawing on electrical wires.

The consequences of a rodent infestation are many, and you shouldn't take them lightly. The most effective form of protection you can secure is professional pest control services. The team at Guard Pest Control offers complete rodent control and exclusions services that provide you the year-round protection you deserve. Get in touch with us for your free estimate.
Are Bed Bugs Preventable In Kirkland, WA?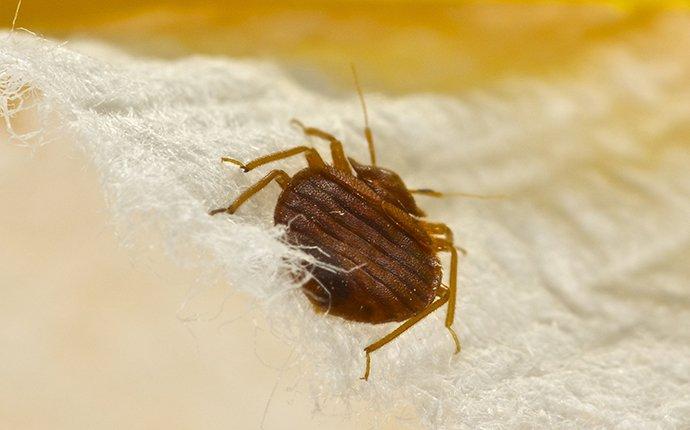 It can be hard to detect a bed bug infestation. These parasitic pests are only active at night, so we seldom catch them in the act of feeding. The best thing to do is to be proactive in your efforts to prevent bed bugs from infesting in the first place. Luckily, there are some things you can do to reduce your exposure to them:
Frequently wash and dry your linens, bedding, sheets, and clothing on high heat to kill off any bed bug activity. Also, be sure to steam clean your curtains, carpets, rugs, and upholstery.

Inspect all items that enter your property, paying close attention to any signs of bed bug activity; this is especially crucial for secondhand furniture and clothing.

Use protective encasements on all of your mattresses and box springs to keep existing bed bugs from getting out, and prevent new ones from getting in.
If you think you may have bed bugs in your Kirkland home or business, the smartest way to handle the problem is to call in the pest professionals. Guard Pest Control provides complete bed bug control, prevention, and monitoring services to protect your property from the horrors of an infestation. Call us today to get started.
Commercial Pest Control In Kirkland, WA
No matter what kind of business you run, pest activity is a real threat that you should prepare for. Infestations can progress quickly, endangering the well-being of your customers and employees, as well as your overall reputation. That's why it's a smart idea to secure ongoing services from the pros at Guard Pest Control.

Our commercial pest control solutions guard a long list of properties from infestations, some of which include multi-family housing, office buildings, local churches, medical offices, schools, daycares, warehouses, and manufacturing facilities. Besides our general pest control solutions, we offer additional services for bed bug control, ant control, rodent control and exclusion, and stinging insect control. Our monthly maintenance visits give you the continued protection you deserve. Contact us to get your free estimate, and we'll get started right away.
Call For A Free Quote
Complete the form below to schedule your inspection with Guard Pest Control.