Complete Pest Management In Kenmore, WA
Here in Kenmore, WA, we enjoy the beauty of life on the lake. Wrapped around the northwestern tip of Lake Washington, our suburb is filled with nature's beauty while still maintaining easy access to big city life. With the best of both worlds right in our backyard, it makes sense that we get so many visitors. Some of these visitors, however, are more like intruders. Pest activity is a year-round concern here in Washington, and that puts your Kenmore property at risk of experiencing an infestation. The best way to protect yourself is by calling in the experts.

Guard Pest Control is a locally owned and operated company with a steadfast dedication to quality services and dependable results. Since 2013, our experienced pest technicians have been servicing homes and businesses throughout King County and the surrounding areas with comprehensive pest control solutions. With over 20 years of combined experience, our team has the knowledge and expertise to get the job done right. Contact us for your free estimate. We will get your initial inspection scheduled and get you on track to a pest-free existence.
Residential Pest Control In Kenmore, WA
It's scary to think that your home and your loved ones are vulnerable to the consequences of a pest infestation. It's a problem that no one wants to deal with. Luckily, we're here to deal with it for you. We currently service over 500 homes with quality residential pest control services that protect your house from pest activity all year long.

We start with a thorough inspection, where we determine your needs and the specific nature of your infestation. Then, we strategically develop a customized treatment plan that is tailor-made to fit your needs. Utilizing proven IPM (integrated pest management) solutions, we target the infestation at its source, effectively exterminating the problem and protecting you from future pest activity. Reach out to us to hear more about our home service plans and how we can help protect you.
Ways You're Attracting Ants To Your Kenmore, WA Property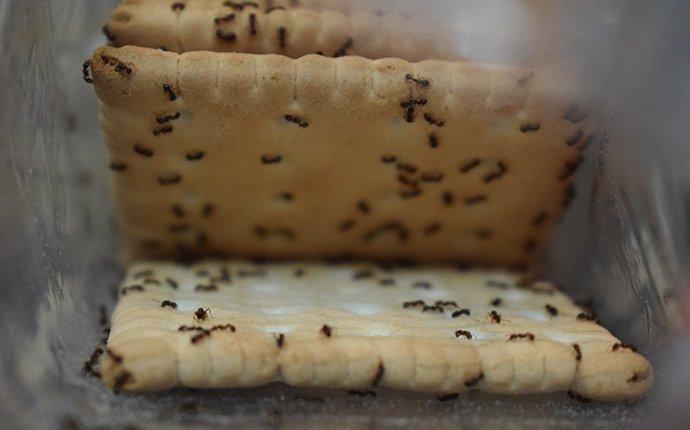 It's unpleasant to face the fact that sometimes we've actually contributed to the pest infestation somehow. When it comes to ant activity, there are a lot of small things that property owners may overlook, giving ants a chance to get inside and grow their colonies.

Something as seemingly inconsequential as forgetting to repair a torn window or door screen can be the catalyst to an infestation. Perhaps you've been neglecting cracks, crevices, or gaps in the foundation, walls, and siding. You may have left food out or forgotten to clean up messes and spills as soon as they happen. Maybe you've left dirty dishes in the sink too long or left out pet food overnight.

All of these things can contribute to ant activity. Obviously, no one intends to draw ants onto their property, but all of these small details can have a big impact on your ability to avoid ant infestation. Contact Guard Pest Control today to discuss your ant control and prevention needs.
The Importance Of Ongoing Rodent Control In Kenmore, WA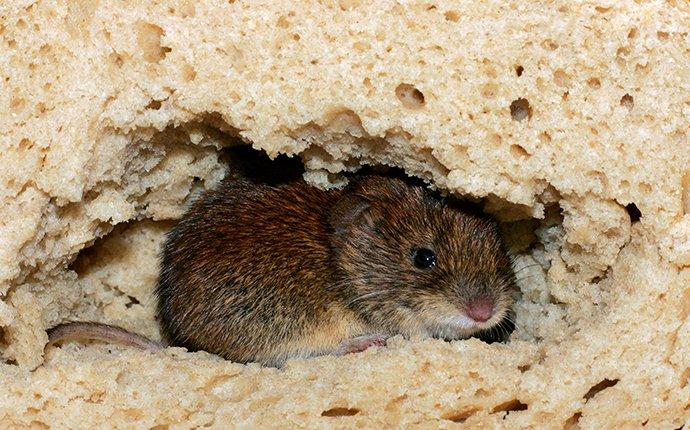 No one likes the idea of discovering a rodent in their home or business. These hairy intruders breed rapidly and massively grow their populations. A family of mice can quickly turn into a large-scale infestation, that puts you and your property in harm's way. Rodents can cause serious structural damage. They gnaw on and chew through structural material throughout your property, weakening the construction and making the property an unsafe environment. Rodents also cause widespread contamination, spreading germs and bacteria that can lead to many diseases.

The most effective form of rodent protection is ongoing servicing from the pest experts. The Guard Pest Control team provides comprehensive rodent control and exclusion services that property owners can rely on throughout the year. We use monthly rodent bait stations to keep your home or business free from infestations moving forward. Call us today for a free estimate.
Commercial Pest Control In Kenmore, WA
Protecting your business from pest activity is extremely important. Infestations cause structural damage and contamination, threatening the health and safety of everyone inside the building. The most effective way to protect your business, reputation, employees, and customers is with regularly scheduled pest control services. We offer dependable commercial pest control services to a long list of facilities.

In addition to our basic pest control options, we offer specialty services for ant control, rodent control and exclusions, bed bug control, and stinging insect control. We offer quarterly bed bug monitoring for apartment complexes and preventative bed bug inspections for multi-unit housing. All of our treatments are customized to meet your needs, and we guarantee lasting results that you can feel good about. Get in touch with us today to discuss your commercial pest control needs.
Call For A Free Quote
Complete the form below to schedule your inspection with Guard Pest Control.