Complete Pest Management In Juanita, Washington
Situated at the northeastern tip of Lake Washington, the suburb of Juanita, WA, offers all the perks of suburban life. We're just a short drive to the city, and we also have a beautiful beach to enjoy in our backyard. It's undoubtedly an appealing place, and pests couldn't agree more. These unwelcome intruders pose a real threat to Juanita property owners, and you need to secure the proper protection. That's where the pest professionals come in.

The team at Guard Pest Control is a locally owned and operated team of pest experts dedicated to inspecting, correcting, and protecting your Juanita property. Since 2013, we've been servicing homes and businesses throughout King County and the surrounding areas, working hard to provide reliable services and lasting results that our valued customers can rely on. Call us today to get your free estimate.
Residential Pest Control In Juanita, WA
Your Juanita home is where you and your loved ones should feel totally protected and safe. Unfortunately, pest activity threatens all of that. Your most reliable source of quality pest protection is ongoing services from the pest experts. We offer residential pest control services that homeowners can count on throughout the year. With a client base of over 500 satisfied property owners, you can feel good knowing the team at Guard Pest Control will take care of you every step of the way.

We start with a thorough inspection, determining any present pest activity and conditions conducive to pest activity. Then, we develop a customized approach to treat your infestation as a whole. Our experienced pest technicians have the knowledge and expertise to effectively address the infestation, bringing you pest-free results you can count on. With over 20 years of combined industry experience, we bring you quality every single time. Reach out to us for guaranteed, pest-free results that you and your loved ones can rely on.
Multi-Unit Housing Pest Control In Juanita, WA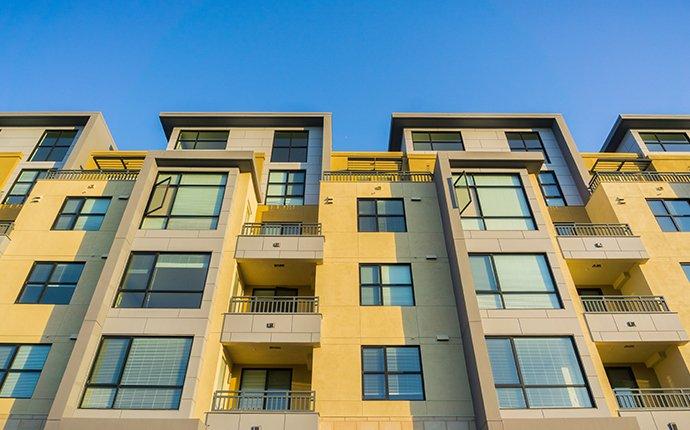 Juanita has many multi-unit housing properties, and every one of them is vulnerable to pest activity. When pests get into a condo or apartment, they rapidly spread from one unit to the next. The infestation quickly grows out of control, and the exact source of the problem can be very difficult to pinpoint. Imagine targeting one unit, exterminating all pest activity, only to discover that the pests have spread to another unit on another floor. It spirals out of control very easily.

The most effective way to deal with a large-scale infestation of this nature is to rely on a team of qualified pest professionals. We target each infestation as a whole, taking into consideration the entire layout of the building, the nature of the infestation, and the best way to protect the building. Our pest control solutions help you maintain tenant comfort and satisfaction, regulatory compliance, and building profitability. We prioritize providing a clean, healthy, safe environment for tenants, helping you fulfill your property manager's responsibility. We specialize in bed bug control for multi-housing units.
Three Signs Of Bed Bug Activity In Juanita, WA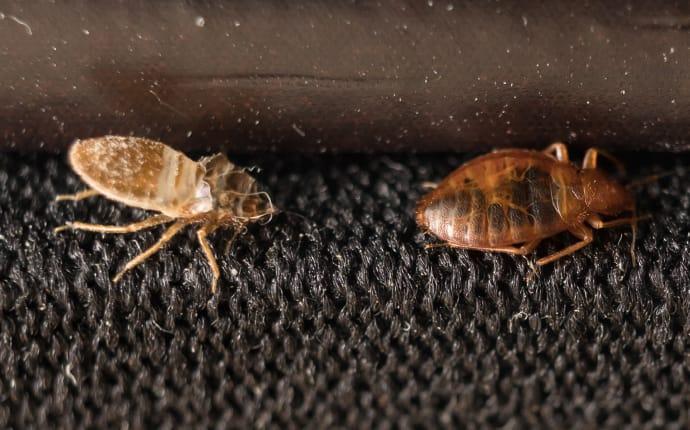 A bed bug infestation is a total nightmare that we wouldn't wish on anyone. It's a problem that can quickly grow out of control. The sooner you're able to address the infestation, the better your chances of minimizing the spread. Here are three telltale signs of bed bug activity to be on the lookout for:
Tiny, red stains of blood on linens and bedding, left behind after feeding.

Rusty, brown, excrement stains and eggshell casings left behind in active areas.

A group of small, red bites that appear in a linear formation on your body.
If you detect any bed bug activity in your Juanita home or business, the smartest thing to do is contact the pest professionals immediately. Guard Pest Control provides quality bed bug control services for both residential and commercial properties. We offer preventative bed bug inspection and quarterly bed bug monitoring for apartment complexes. Reach out to us today to get started.
Commercial Pest Control In Juanita, WA
Owning a business is a 24/7 position. Issues come up at all hours of the day, and your job is to effectively deal with and overcome all obstacles in order to protect your business. One of the threats that business owners should be wary of is a pest infestation. Pests threaten every aspect of a company, which is why professional pest protection is the absolute best way to go.

Guard Pest Control provides comprehensive commercial pest control services to a broad range of facilities, including schools, daycares, churches, medical offices, office buildings, warehouses, and manufacturing facilities. We customize a treatment plan to meet your specific needs, and we provide ongoing services throughout the year to maintain pest-free conditions on a continual basis. Get in touch with us today to discuss your commercial pest control needs.
Call For A Free Quote
Complete the form below to schedule your inspection with Guard Pest Control.