Granite Falls, WA Pest Control Services
Located at the base of Mount Pilchuck, between the South fork of the Stillaguamish River and the Pilchuck River, the town of Granite Falls, WA is a dream for those who love the outdoors. With so much nature to enjoy at every turn, we attract visitors all year long. However, some of these visitors are more concerned with getting inside of our Granite Falls homes and businesses than enjoying the scenery. They are seeking access to sources of food, water, and shelter. Unfortunately, that puts your property at risk of an infestation, and the best way to protect yourself is with help from the pest professionals.

That's where we come in. Welcome to Guard Pest Control, your local source for dependable pest control services. We are a family-owned and operated company that is family-oriented, so our customers and their loved ones come first. We've been providing complete residential and commercial pest solutions to properties throughout Snohomish County and the surrounding areas since 2013, and we're here to help you. Call us today to get your free, detailed estimate.
Residential Pest Control In Granite Falls, WA
Experiencing a household pest infestation is a complete nightmare. These unwelcome intruders compromise the structure of your home and the health and safety of those inside. The most effective way to guard your home against pest activity is by contacting the pest professionals. Guard Pest Control provides complete residential pest control services that Granite Falls homeowners can count on all year long.

We currently service over 500 local residences, and our reputation of quality speaks for itself. Once we complete a detailed inspection, we formulate a customized treatment plan that caters to your needs. We use tried-and-true IPM (integrated pest management) strategies to treat the core of the infestation, eliminating the problem from the inside out. We also provide bi-monthly preventative treatments to the exterior in order to keep pests away moving forward. Contact us to discuss your residential pest control needs today.
Guide To Avoiding Stinging Insects In Granite Falls, WA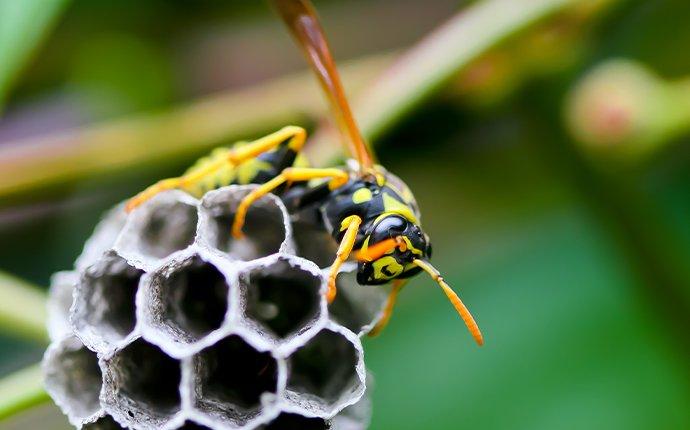 No one likes getting stung by a bug – it can be painful and upsetting and depending on the individual, it can cause some very severe reactions. If you want to take preventative measures to minimize the presence of stinging insects on your property, there are some things you can do.

Keep windows and doors shut when possible, and make sure to install functioning protective screens to keep insects out. Also, use caulking to seal up any cracks and crevices around the porch. Keep your garbage cans tightly sealed, cover up piles of compost, and eliminate access to food sources around your property. It can also be helpful to use certain plants that act as natural repellents, such as wormwood, marigold, mint, basil, and geranium.

The most effective protection you can secure is from a team of highly trained pest experts. Guard Pest Control provides quality stinging insect control and prevention services that guard your Granite Falls property against these venomous arthropods all year long. Contact us today to get started.
How To Detect Bed Bug Activity In Granite Falls, WA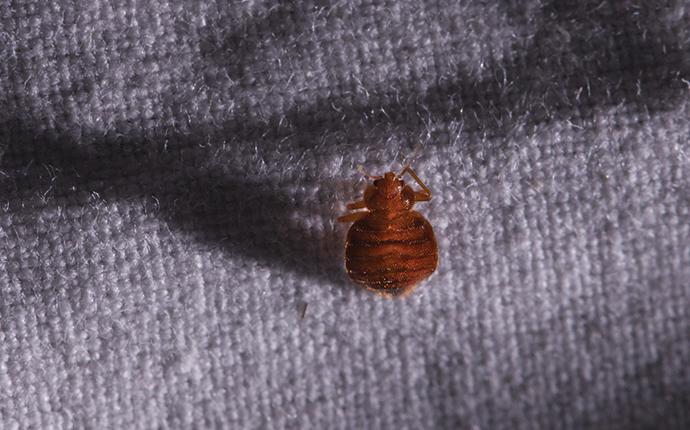 Detecting bed bugs can be hard for a variety of reasons. They're tiny and they're nocturnal. There are, however, some signs to look for.

Bed bugs leave behind rust, brown stains, or excrement in their active areas. They may also leave behind eggshell casings in hiding spots and bloodstains on bedding and linens. Another telltale sign is waking up with a line of tiny red bites that you didn't have when you went to sleep the night before.

If you think you may have any bed bug activity in your Granite Falls home or business, the best plan of action is to call up the pest professionals right away. The team at Guard Pest Control promises complete detection, extermination, and protection from bed bugs, giving you the peace of mind you need to sleep through the night.
Commercial Pest Control In Granite Falls, WA
There are many different businesses here in Granite Falls, but one thing they all have in common is the fact that they're vulnerable to pest infestations. Unfortunately, your facility is filled with pest attractants and conditions conducive to pest activity, meaning an infestation isn't far away. If you want to protect your business, your reputation, and your future from the detriments of an infestation, it's crucial to get a hold of the pros.

The team at Guard Pest Control provides complete commercial pest control solutions to a long list of facilities, including but not limited to office buildings, medical offices, daycares, schools, warehouses, and manufacturing facilities. Whatever kind of pest situation you've found yourself in, we're here to help. Get in touch with us today to learn more.
Call For A Free Quote
Complete the form below to schedule your inspection with Guard Pest Control.