Complete Pest Management In Everett, Washington
As the largest municipality and county seat of Snohomish County, the city of Everett, WA, is located in the middle of Port Gardner Bay and the Snohomish River. Everett is a family-oriented town where the community places great importance on safety and positivity. Unfortunately, neither of those things are possible when pests enter the picture. A pest infestation is a threat to all Everett property owners, and that endangers your home or business and everyone inside of it. The most effective source of pest protection that you can get is ongoing services from the experts.
Guard Pest Control is your local source for quality pest control solutions. We've been servicing homes and businesses throughout Snohomish County and the surrounding areas since 2013, offering property owners the year-round protection they deserve. With over 20 years of combined experience in the pest control industry, our qualified team of licensed pest professionals works hard to maintain a high level of service. Our goal is to deliver lasting, pest-free results that you can count on. Call us today for a complimentary estimate.
Residential Pest Control In Everett, WA
If you own a home here in Everett, the fact is that you are at risk for a pest infestation. Household pests enter your property in search of food, water, and shelter sources. Once they gain entry, they invite all of their friends, leading to the spread of the infestation all over your property. Your health and safety are put at risk when pests enter the picture, and the most effective way to protect the well-being of you and your loved ones is to secure professional pest control services.
We currently service over 500 homes with comprehensive home pest control services that give homeowners the year-round coverage they deserve. After a thorough inspection, we strategically develop a customized service plan to meet your needs. Once we complete the treatment, we return bi-monthly to apply preventative treatments to the exterior in order to keep you protected through all four seasons. Reach out to us today to get started.
Are Stinging Insects Preventable In Everett, WA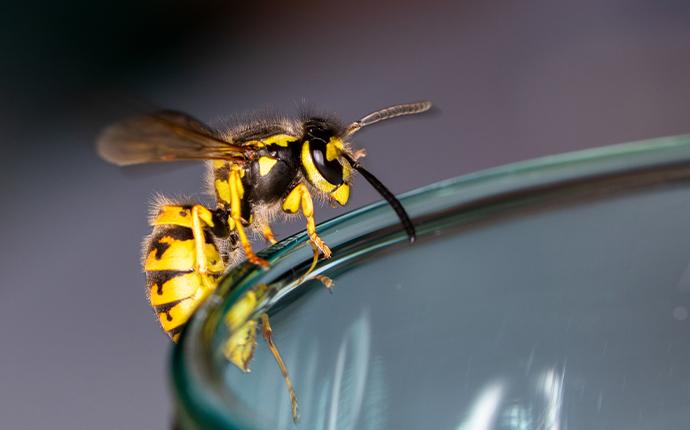 We're all familiar with the particular nuisance of stinging insects. Aptly named, they're known for their stingers and their ability to inject venom into their prey. From bees and wasps to hornets, mud daubers, and yellow jackets, there are so many species of stinging insects to be wary of.
Don't feel helpless, because there are some things you can do to prevent them from nesting on your property.
Cover up holes in the ground with cement or grass; use caulking to seal any cracks and crevices around the porch, eaves, siding, walls, attics, windows, and doors.

Eliminate sources of food (human and pet food) and don't leave any food outside; keep garbage cans tightly sealed and cover any piles of compost; pick up trash and clean spills as soon as they happen.

Keep all doors and windows shut when possible; if open, make sure there are protective insect screens installed to keep bugs out of your home or business.
If you think there may be a stinging insect problem on your Everett property, there's only one surefire way to deal with the situation. Contact the team of pest experts and Guard Pest Control. Our stinging insect control and prevention treatments give you year-round protection you can trust. Call us today to get started.
Guide To Avoiding Bed Bugs In Everett, WA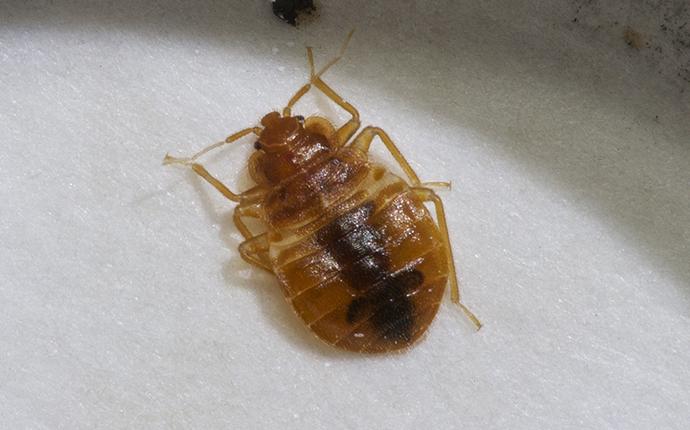 Bed bugs are very sneaky pests that can be hard to detect. Because they're nocturnal, they only emerge at night, making it difficult for us to catch them during feeding.
If you want to be more proactive in your bed bug prevention efforts, there are some helpful tips you can try.
First, make sure to inspect all items coming into your space, especially when it comes to secondhand clothing and furniture.

Next, it's important to wash and dry all of your clothing, bedding, and linens on high heat to kill off any bed bugs. Also, steam clean your upholstery, rugs, curtains, and carpets.

It's a good idea to eliminate clutter around your space in order to reduce potential harborage areas. We suggest using protective encasements on your box springs and mattresses to keep new bugs from getting in and old bugs from getting out.
These are all helpful in minimizing your exposure to bed bugs, but the most reliable and effective bed bug treatment method is still professional pest control services. Contact Guard Pest Control to discuss your bed bug control needs, and we will set up your inspection as soon as possible.
Commercial Pest Control In Everett, WA
Everett, WA, is a great place to own a business, but that doesn't change the fact your facility is vulnerable to pest activity. If you experience a pest infestation in your business, everything is compromised. Between your supplies and inventory, and the well-being of your customers and employees, there's a lot to think about. Not to worry, though, because Guard Pest Control is here to deal with it for you.
Our commercial pest control solutions serve a long list of businesses, some of which include daycares, schools, medical offices, office buildings, and warehouses. Whatever kind of pest problem you've found yourself with, we can help. Our team of experienced pest technicians uses reliable IPM (integrated pest management) solutions to tackle your pest problem from every angle. Contact us to learn more.
Call For A Free Quote
Complete the form below to schedule your inspection with Guard Pest Control.