Edmonds, WA Pest Control Services
The suburb of Edmonds, WA, is surrounded by scenic views of beautiful nature that make living and working here an absolute dream. However, there is a potential nightmare lurking around town that Edmond property owners should know about. Pests seek entry into our homes and businesses as they search for shelter, food, and water sources. Once they get inside, they can be hard to get rid of, which is why it's important to rely on the pest experts.

Here at Guard Pest Control, we're proud to inspect, correct, and protect properties throughout Edmonds, from the dangers of pest infestations. Since 2013, we've been servicing residential and commercial properties throughout Snohomish County and the surrounding areas. Our locally owned and operated company is committed to providing quality pest control services and lasting results that every one of our valued customers can count on. Get in touch with us today to get your complimentary quote, and we'll get the ball rolling.
Residential Pest Control In Edmonds, WA
Owning a home in Edmonds can be beautiful, but there are some ugly realities that homeowners should be wary of. Household pest activity is a common occurrence here in Washington, and that means your property and your loved ones face the dangers of an infestation. The most effective form of pest protection is regularly scheduled services from the pest experts. The team at Guard Pest Control offers complete residential pest control services to Edmonds homeowners.

We deal with a long list of common area pests, some of which include rodents, bed bugs, ants, and stinging insects. Covering both the interior and exterior of your home, our pest technicians use IPM (integrated pest management) strategies to address your pest problem at its core. Once we detect all pest activity, entry points, active areas, and conducive conditions, we develop a customized plan strategic to your needs. Reach out to us today to get started.
Five Common Signs Of A Rodent Infestation In Edmonds, WA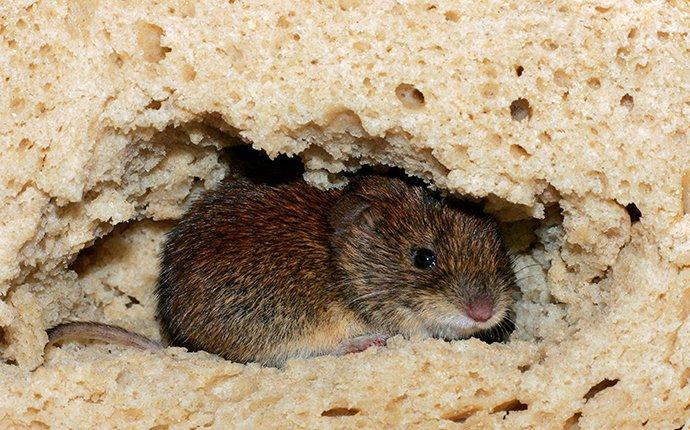 When it comes to rodent infestations, the sooner you're able to address the situation, the better. If you're not sure how to detect rodent activity, there are some telltale signs to keep in mind. Here are five common indications of a rodent infestation to be on the lookout for:
You may see marks of rubbing and gnawing where they travel along walls.

It's common to hear scampering and scratching noises coming from inside of the walls at night.

There may be droppings and nesting materials left around active areas.

You might discover indications chewing on food packaging and electrical wires.

You may find holes chewed through floors, and walls, creating entry points into the structure.
If you think there may be any rodent activity in your home or business, you must contact the pest professionals right away. The team at Guard Pest Control offers ongoing rodent control and prevention services that give you the year-round protection you deserve. Call us today to get started.
Are Bed Bugs Preventable In Edmonds, WA?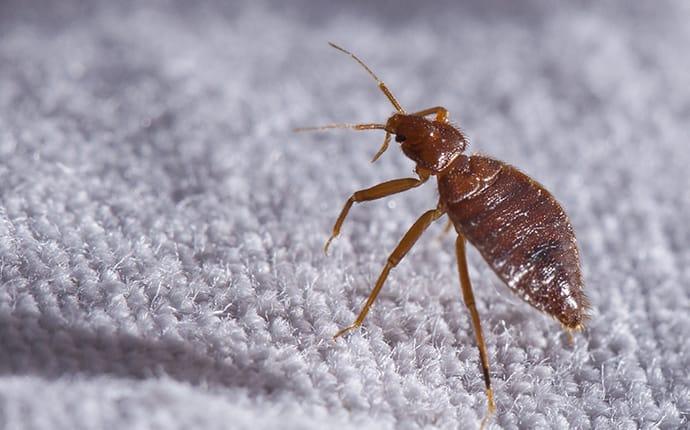 Discovering a bed bug infestation in your home or business is a total nightmare. It's invasive, it's unsettling, and it makes us wonder if there was anything, we could have done to prevent it. Well, there are some preventative measures you can take to minimize your exposure to bed bug activity.

Be sure to steam clean and vacuum carpets, rugs, curtains, and upholstery regularly. Wash and dry all clothing and linens on high heat to kill off bed bug activity. Reduce clutter around your space, and inspect any secondhand items entering the premises. It's also a good idea to install protective encasements on mattresses and box springs.

If you think there may be a bed bug problem on your Edmonds property, the best plan of action is to contact the pest experts right away. Our bed bug control services and proven treatments give you the peace of mind you deserve, so you can sleep tight, through the night, not having to worry about the bed bugs biting.
Commercial Pest Control In Edmonds, WA
Your Edmonds business is brimming with pest attractants, and that means an infestation is just around the corner. Pest activity compromises the health and safety of everyone inside the building, not to mention the structural integrity of the construction, and your overall reputation. If you're looking for effective commercial pest control solutions, you've come to the right place.

The highly experienced team at Guard Pest Control protects a long list of commercial properties from the dangers of pest infestations, ranging from schools and office buildings to manufacturing facilities and warehouses. Whatever kind of pest problem you're dealing with, we have your back. As proud members of the Washington State Pest Management Association, and the National Pest Management Association, we hold our services to a very high standard, and we're proud of the work we do. Get in touch with us to discuss your commercial pest control needs today.
Call For A Free Quote
Complete the form below to schedule your inspection with Guard Pest Control.