Complete Pest Management In Eastmont, WA
The neighborhood of Eastmont has become an ideal location for individuals and families looking for a little bit of suburban haven in the city of Everett. With quiet developments, a view of Silver Lake, and a variety of locally-owned businesses, it's no wonder why so many people aim to call this spot home. Temperatures here are relatively mild throughout the year, however, they come with a significant amount of rainfall that makes the area very susceptible to pest infestations like termite, mosquito, and wildlife problems. But with help from Guard Pest Control, that doesn't have to be the case. Since 2013, we've been on a mission to be the top pest control provider for homeowners and businesses. Using Integrated Pest Management and with a dedication to your satisfaction, we make pests a thing of the past. For more information on how we can help keep your property free from pests, contact us today.
Residential Pest Control In Eastmont, WA
As a family-owned business, at Guard Pest Control, we know how important your home is to you, and that's why it's our priority to protect it. Safely securing pest-free results is one of our top priorities, which is why we use bio-pesticides and follow strict Integrated Pest Management protocols. This power duo means that you will not only receive treatments with the safest products, but we'll work to understand the root causes of your pest problems, rather than treat them blindly. Because we know how crucial it is to be able to enjoy your home pest-free, we focus on finding long-term solutions with ongoing maintenance. We do, however, offer clients one-time services for those urgent pest control needs, as well as specialty services for pests like rodents, bed bugs, and stinging insects. To learn more about how we can help keep pests out of your home, call us today.
Your Guide To Stinging Insects In Eastmont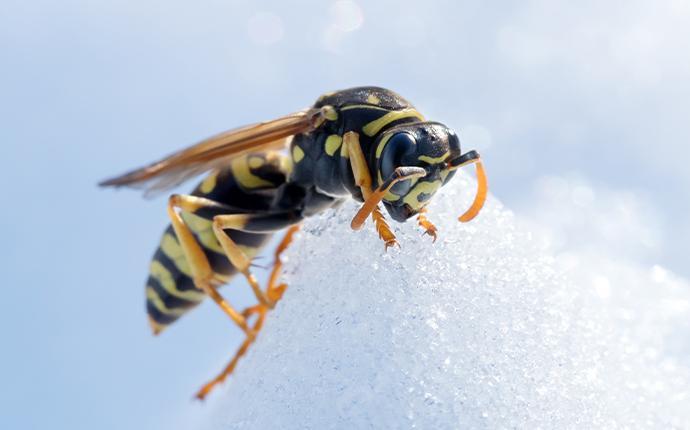 While some people like to keep stinging insects like wasps around for the benefits that they provide Eastmont gardens, they usually prove to be very dangerous with regard to health. Here are a few tips to limiting their populations on your property:
Remove old nests.

Use paper lanterns to keep them at bay.

While spending time outside, always make sure that your food is properly covered and that your trash bin is as well.

Clean up any spills while eating outside.

Keep all of the wood around your property treated either with paint, staining, or sealants.

Try planting things like cucumbers, rosemary, thyme, and lavender, which all contain properties that are natural repellents.
For more information on how to keep stinging insects away from your property, contact Guard Pest Control today.
Five Fast & Effective Ant Control Tips For Eastmont Property Owners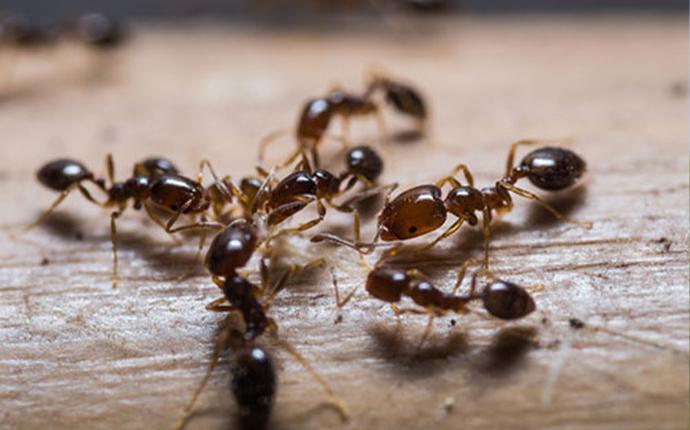 Don't let ants move into your Eastmont property. Here are five easy tips for keeping them out:
Start by sealing up the exterior of your home. Ants are tiny pests and will take advantage of any opening they find. That's why it's so important to make sure that all of the gaps and crevices around your property are filled properly with materials like caulk and weather stripping. Also, replace any worn window and door screens.

Store your food safely. Because ants seek human food, particularly of the sweet variety, keeping your food in airtight containers is a good way to start.

Keep the trash secure. Ants are not a fussy pest, so always keep your garbage guarded with a tight lid, remove trash from your home regularly, and check to make sure that no spills have occurred in the bin itself.

Maintain a clean home. Spills and crumbs are another very common offender for attracting ants, so always be sure to tend to these incidents thoroughly.

Call the pros. While you may try very hard to keep ants out of your property, they may still find a way in. That's why the best thing you can do to ensure that they're denied entry is to call a professional pest control company.
For more information on keeping ants out of your property, contact Guard Pest Control today.
Commercial Pest Control In Eastmont, WA
Pest infestations can be truly detrimental to local businesses, which is why at Guard Pest Control, we work around the clock to make sure that your business is protected from pests. With our dedication to safe practices and long-lasting results, we're the team of pest experts that people have trusted since 2013. We follow Integrated Pest Management methods to get to the bottom of your pest problems and prevent new ones from cropping up. This also means that we apply chemicals in a limited fashion, but when we do, they're bio-pesticides, which makes them safer for you as well as the environment. At Guard Pest Control we know that no two businesses are the same, so they shouldn't be treated that way. We customize every treatment and maintenance plan to suit your business's needs with no hidden fees and a rock-solid guarantee behind all of our work. To learn more about how your business can benefit from professional pest control, contact us today.
Call For A Free Quote
Complete the form below to schedule your inspection with Guard Pest Control.