Duvall, WA Pest Control Services
Duvall, WA, is a small suburb with a lot of beauty. Living and working here provides all the comforts of small-town life. We enjoy the charm of a cozy community, and we have beautiful scenes of Mother nature to experience all around us. We may have a picturesque setting, but Duvall's realities aren't so ideal. Pest activity is a threat to Duvall property owners all year long, and it's crucial to get dependable protection from a team of pest professionals.

Guard Pest Control is a locally owned and operated company dedicated to inspecting, correcting, and protecting your Duvall property. We've serviced homes and businesses throughout King County and the surrounding areas since 2013, and we hold ourselves to a high standard of excellence. With over 20 years of combined experience, our team guarantees unparalleled service and lasting results that you can feel good about all year long. Whatever kind of pest problem you're dealing with, we're here to help. Reach out to us today for a free estimate, and we'll get the ball rolling.
Residential Pest Control In Duvall, WA
Owning a home is one of life's biggest accomplishments, and you should be proud. However, being a homeowner involves many challenges that threaten that sense of pride. Duvall homeowners should be wary of pest activity and the consequences it can have on your house and your loved ones. It's important to secure ongoing services from the pest professionals, and you've come to the right place.

Here at Guard Pest Control, we provide residential pest control solutions to over 500 homes in the local area. Beginning with a thorough inspection, we determine the nature of the infestation and formulate a customized plan to meet your individual needs in a way that works for you and your family. Once treatment is complete, we come back bi-monthly to perform preventative treatments to the exterior in order to maintain pest-free conditions all year long. Contact us today to get a free, detailed estimate.
Multi-Unit Housing Pest Control In Duvall, WA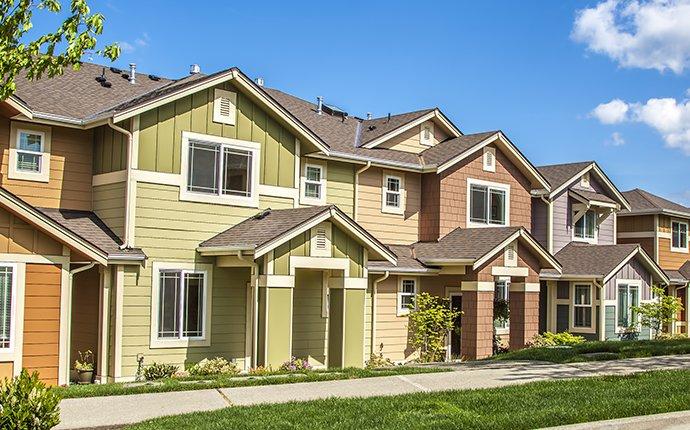 If you're a property manager here in Duvall, you have a responsibility to maintain pest-free conditions for your tenants. Whether you run an apartment or a condo, pest activity is a reality that you should prepare for, and the only effective method of protection is professional pest control services. Our multi-unit housing pest solutions provide lasting results that give tenants the clean, healthy, and safe environment that they deserve.

Between maintaining tenant comfort and satisfaction, regulatory compliance, and building profitability, there are a lot of reasons why ongoing pest control services are so important. When pests get into multi-unit housing, they can quickly spread from one unit to the next, making the actual source of an infestation very hard to detect. We look for any present activity, conducive conditions, and signs of an infestation, helping put in place the necessary precautions to protect your property and your tenants. Give us a call to hear more about our multi-unit housing pest control services.
The Importance Of Rodent Control In Duvall, WA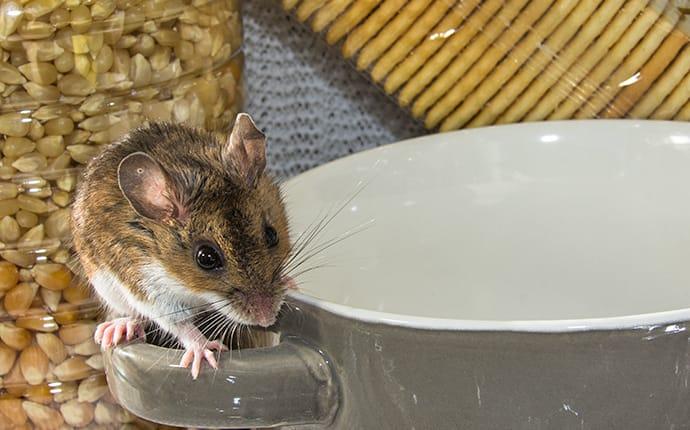 Many consequences come with a rodent infestation. Your safety and health are put in danger, not to mention the well-being of your property and everyone inside. Rodents bring germs and pathogens into our homes and businesses, contaminating vulnerable surfaces and food sources, and exposing us to a long list of diseases and negative health conditions.

There's also safety to consider. Rodents chew on your property's structural elements, gnawing on the construction and the electrical wiring, weakening the structural integrity of the building, and putting it at risk of catching fire. Obviously, a rodent infestation is a serious occurrence that you should avoid at all costs. Contact the team at Guard Pest Control today for all of your rodent control and exclusions needs.
Commercial Pest Control In Duvall, WA
Your Duvall business is, unfortunately, very susceptible to a pest infestation. These harmful intruders seek entry into your facility in search of food, water, and shelter. Because you run a commercial facility, it's safe to assume that you have ample sources of each throughout the premises. When pests get into your business, they put your entire operation in danger. However, you don't have to deal with the situation by yourself.

We provide commercial pest control services to a variety of facilities, including office buildings, schools, daycares, medical offices, warehouses, manufacturing facilities, and multi-unit housing. Depending on what we discover during our inspection, we develop a customized service plan to target your specific pest problem. We offer a broad range of basic pest control solutions as well as additional services for bed bugs, ants, rodents, and stinging insects. Get in touch with us today to discuss your commercial pest control needs.
Call For A Free Quote
Complete the form below to schedule your inspection with Guard Pest Control.