Clyde Hill, WA Pest Control Services
The city of Clyde Hill, WA, is a picturesque suburb with a lot to offer. Just east of Seattle, our location provides quick access to city life, while giving us scenic surroundings of Mother nature to gaze upon each day. It's a cozy place to live, work, and play, so it's no wonder pests love it here. Pest activity is a year-round issue that Clyde Hill property owners should be wary of, and the most effective method of pest protection is ongoing services from the professionals.

Welcome to Guard Pest Control, your local, go-to source for dependable pest control services. We are a locally owned and operated company that is family-oriented, meaning our valued customers and their loved ones always come first. We dedicate ourselves wholeheartedly to providing comprehensive pest protection that property owners can rely on all year long. We've been providing complete residential and commercial pest solutions to properties throughout King County and the surrounding areas since 2013, and we're here to help you. Call us today to get started.
Residential Pest Control In Clyde Hill, WA
Protecting your house and your loved ones from harm is every homeowner's top priority. Pests threaten the health and safety of your family, and that just won't do. The most effective way to guard your home against pest activity is by contacting the pest professionals. The team at Guard Pest Control currently provides quality residential pest control solutions to over 500 homeowners in the greater Seattle area. We deal with a long list of common area pests, including rodents, bed bugs, ants, and stinging insects.

Once we successfully detect all pest activity, entry points, active areas, and conducive conditions, we come up with a customized plan to meet your needs. We provide interior services as needed and exterior bait stations, sprays, and seasonal treatments that give you year-round coverage from infestations. We also provide bi-monthly preventative treatments to the exterior in order to keep pests away moving forward. Get in touch with us today to learn more about our residential pest control services.
How To Avoid Stinging Insects In Clyde Hill, WA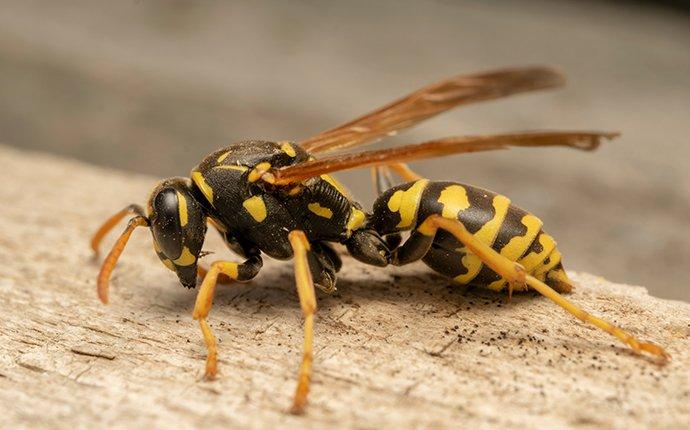 Stinging insects are arthropods that carry venom and have stingers. When hunting for food, they inject venom into their prey. They tend to come out in the spring months when the temperature rises, looking for good locations to nest and lay eggs. Luckily, there are some preventative measures you can take to deter stinging insects from nesting on your property.

Use caulking to seal up cracks and crevices around the porch. Cover up any holes in the ground using cement or grass. Get rid of any food sources, and don't leave them outside. Keep windows, and doors closed when possible, and pick up your trash and clean up spills right when they happen. Cover up piles of compost and keep your garbage cans tightly sealed.

The most reliable way to protect your property from stinging insects is to contact the team at Guard Pest Control. Our stinging insect control and prevention treatments give you the year-round protection you deserve, so you can enjoy your property without worrying about getting stung. Reach out to us today to learn more.
Three Signs Of Rodent Activity On Your Clyde Hill, WA Property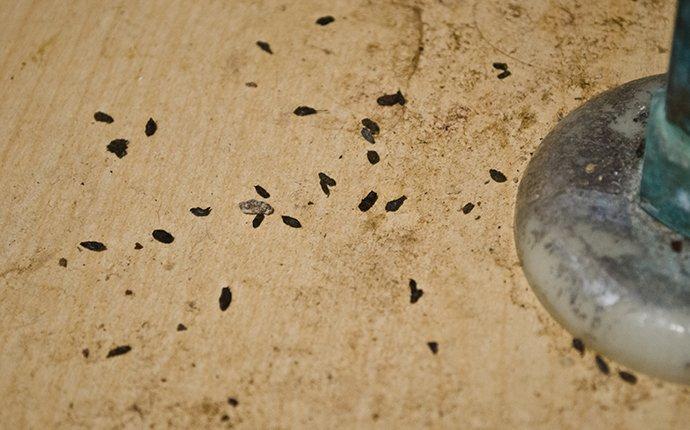 When it comes to rodent infestation, it's important to address the problem as soon as possible in order to minimize the spread effectively. If you're not sure how to tell whether there are rodents in your home or business, there are some things you can watch for. Here are three signs of rodent activity that you should be aware of:
Fecal droppings and nesting materials left behind in active areas.

Gnawing and rub marks found on walls and floors, and holes along the foundation.

Indications of chewing on food packaging and electrical wiring.
If you detect any rodent activity on your Clyde Hill property, the best thing to do is to contact the pest experts immediately. The team at Guard Pest Control has a lot of experience providing effective rodent control and exclusion services to local property owners. We promise year-round protection and unparalleled service. Call us today to get started.
Commercial Pest Control In Clyde Hill, WA
Commercial pest infestations are a serious issue that can have large-scale repercussions. These unsanitary, harmful intruders compromise the structure of your facility, not to mention the health and safety of those inside. The team at Guard Pest Control provides complete commercial pest control solutions to a long list of facilities, including but not limited to office buildings, medical offices, daycares, schools, warehouses, and manufacturing facilities.

Once we complete a detailed inspection, we formulate a customized treatment plan that caters to your needs. We develop our treatments to meet your needs and the specific needs of your facility. We provide a wide range of general pest control services as well as specialty services for rodent control and exclusion, ant control, bed bug control, and stinging insect control. We specialize in bed bug control services for multi-unit housing, and we offer preventative bed bug inspections for apartment complexes. Contact us to speak to one of our pest experts about your facility and what we can do to protect your business from pests.
Call For A Free Quote
Complete the form below to schedule your inspection with Guard Pest Control.