Complete Pest Management In Chain Lake Area, WA
The Chain Lake area represents a scenic collection of towns that are situated along the border between Washington and Idaho. The primarily residential rural communities of Camden, Grahams, and Scotia all enjoy a nice slice of seclusion in the mountains of Washington. Conditions in this part of the state see the turn of seasons four times a year, with a brisk fall and winter, and mild spring and summer, which means that there is always an opportunity for pests to enter your home. At Guard Pest Control, we bring Integrated Pest Management to homeowners, which means understanding the entire scope of their issues, limited chemical application, and achieving long-lasting results. Contact us today for more information on how we can help keep your home free from pests.
Residential Pest Control In Chain Lake Area, WA
At Guard Pest Control, we make it our mission to keep pests out of your Chain Lake area home 365 days a year. When you contact our team, one of our highly skilled and trained technicians will come to inspect your property, looking for current pest activity as well as entry points, hot spots, and any other conditions that may lead to an infestation. From there, we treat your property, creating a protective barrier that is aimed at keeping even the most invasive of pests out, and with regular maintenance and follow-ups that are suited to your schedule, we're able to ensure that they stay on the outside.
Because we are fully committed to your pest success, we offer homeowners a range of plans that will ensure that this is a reality. In addition to our ongoing general pest control options, we also offer one-time treatments as well as targeted solutions for pests like bed bugs, stinging insects, and rodents. No matter what your needs are, we utilize Integrated Pest Management methods, which means that we are always seeking to understand your entire issue and will use limited chemicals to create sustainable results. For more information on how we can help keep your home pest-free, contact us today for your free, no-obligation quote.
All The Ways You Can Pick Up Bed Bugs Around The Chain Lake Area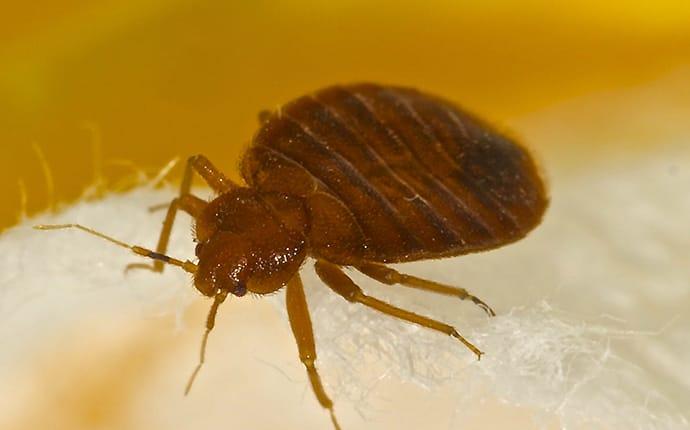 Bed bugs are a pervasive and reclusive pest in the Chain Lake area. They make their way inside your property and proceed to feed off of your blood, which they need in order to reproduce and survive. Some of the common activities that can bring bed bugs to your property include:
Going to the movies

Taking public transportation

Staying in a hotel

Bringing home secondhand mattresses, furniture, and kitchen appliances

Not getting rid of a pre-existing problem

They were in your home, business, or apartment to begin with

There's a rodent or wildlife problem on your property, and they spread bed bugs and other parasites
When bed bugs make their way inside your Chain Lake area property, they hide from humans and only come out at night to feed. Because of their furtive nature, they are difficult to find and easy to bring back home with you. That's why for the complete prevention of bed bugs and total removal of an active problem, the safest thing you can do is contact Guard Pest Control today.
Benefits Of Professional Ant Treatment For Chain Lake Area Homes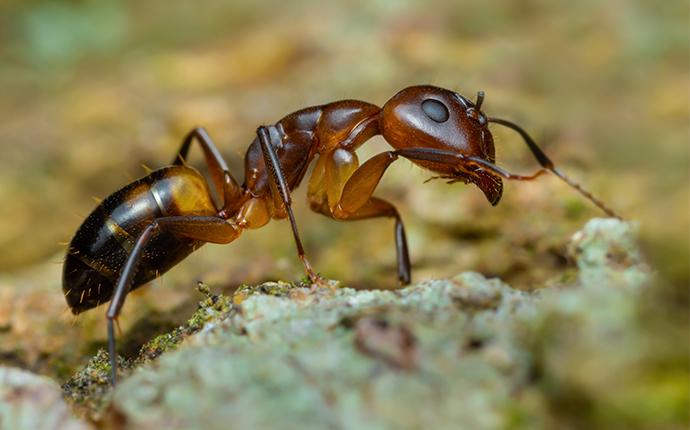 Ants come inside Chain Lake area homes in search of food, water, and shelter, which makes them a very difficult pest to prevent. And since ants are America's most common nuisance pests, nearly every homeowner in the area will experience them in their kitchen or bathroom at some point. Because it doesn't take much to attract ants to your property, professional pest control can act as an extra security barrier that keeps ants out, whether you have a small spill or not. Some of the additional benefits of professional ant control are:
The prevention of other pests that eat ants, like spiders.

Getting rid of the problem quickly.

Taking care of the problem in its entirety.

Proactive and corrective care for the most dangerous of ants like carpenter ants, Pharaoh ants, and red fire ants.
For complete protection from ants and the problems that they cause, contact Guard Pest Control today.
Cockroaches And The Dangers They Bring To Chain Lake Area Homeowners
The negative connotations that cockroaches in the Chain Lake area have, are well-earned. They slink their way inside of homes and proceed to cause a number of very unpleasant problems. Some of the dangers that they pose are:
Attraction of other pests. Pests like mice, beetles, and spiders feast on cockroaches, so by having an active population, you may be attracting other pests and the problems they bring to your property.

Spread of illness. As if these pests weren't gross enough, they carry various bacteria, pathogens, and diseases as they travel around your home, leaving behind fecal matter, saliva, urine, and shed body parts. Some of the issues they pose are E. coli, typhoid, digestive problems, salmonellosis, and sepsis.

Other health factors. Cockroaches are also known to trigger allergies and asthma in some cases. These pests are also known to exacerbate anxiety in people who live in infested homes.
Once cockroaches have made their way inside your Chain Lake area home, they can prove very difficult to get rid of, as they tend to hide out of sight from humans, are growing increasingly immune to common pesticides, and are usually a much larger problem than they appear. For more information on how you can keep cockroaches and the dangers they pose out of your home, contact Guard Pest Control today.
Call For A Free Quote
Complete the form below to schedule your inspection with Guard Pest Control.