Complete Pest Management In Cavalero, WA
Cavalero, Washington, is a beautiful census-designated place in Snohomish County. The area offers residents plentiful recreational areas, shopping, dining, and lush terrain for outdoor activities. However, as the area has an abundance of vegetation, natural woodlands, and forestry, it should be no surprise that homes and businesses in the area have their own unique set of pest challenges.
At Guard Pest Control, we've been serving Cavalero and the surrounding areas since 2013. Everything from cockroaches and rodents to termites and bed bugs, we are committed to protecting your home or business from unwanted, invasive pests and the damage they cause. One of the principal reasons we provide organic treatments is their effectiveness in eradicating pests and being safe for your property and the environment.
As your Snohomish county pest control professionals, our honor and pleasure are to serve you. Give our pest experts a call to learn more about our residential and commercial services.
Residential Pest Control In Cavalero, WA
Just as you would invest in a security system to protect your home from unwelcome intruders, you need to do the same for unwelcomed pests that enter your home; this is when you call Guard Pest Control. We may not set off a loud, ringing alarm with our home pest control services, but we have the right tools, products, and equipment to safely and effectively remove an infestation in your home.
From the diseases cockroaches and mosquitoes carry to the damage termites and carpenter ants can do to the structural integrity of your home, pests don't belong in your home. To ensure the health and safety of your home, we incorporate eco-friendly integrated pest management (IPM) solutions to deliver the highest quality protection.
To best meet your home's unique needs, we offer various home pest control options for you to choose from, including pest-specific plans and one-time treatments. Give us a call to learn more about how our treatment options can protect your home and family
How To Keep Wasps And Hornets Away From Your Cavalero Yar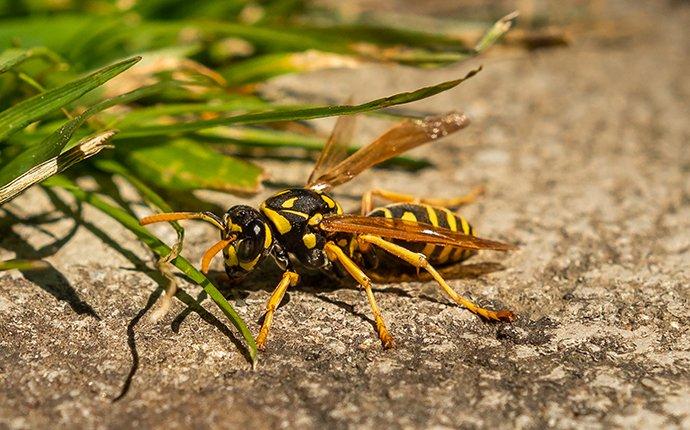 Both hornets and wasps put you and your family in great danger once they build a nest in or around your property. Both species are notorious for their ability to sting multiple times without dying; this can be a serious health threat to individuals sensitive to stings. This threat alone is why you shouldn't attempt to remove wasps or hornets on your own.
As pest experts, professional stinging insect removal services are the safest and most effective way to get rid of wasps and hornets.
However, to keep them away, there are a few things you can do to they stay away:
Move hummingbird feeders away from your home.
Don't leave pet food outside.
Plant natural wasp-repelling plants around the exterior of your home.
Check the exterior of your home, sheds, or other structures on your property for wasps nests, and avoid those areas until treated.
Don't leave out meat or other protein-rich foods.
Cover holes in the ground that could be potential nesting grounds.
Remove food sources from your yard, such as fruit trees or berry bushes.
Keep doors and windows shut whenever not in use and install proper screens.
Keep lids on exterior garbage.
Seal any cracks or crevices in your home's walls and foundations.
In addition to these preventive efforts, our team at Guard Pest Control offers ongoing pest control services and an added safety measure to ensure wasps and hornets don't return to your Cavalero yard.
Why Professional Treatment For Flea Problems In Cavalero Is Worth It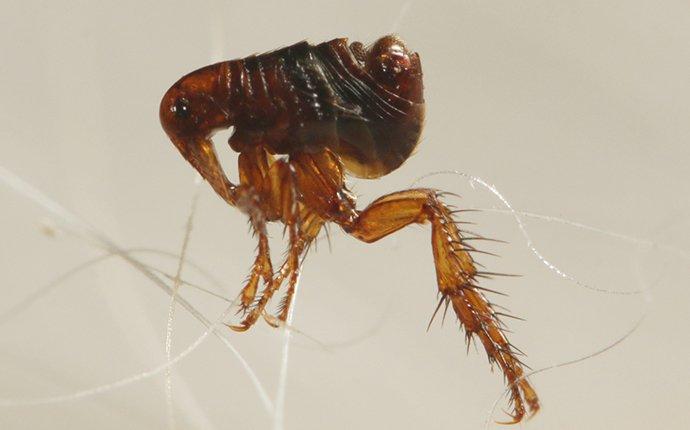 Have you ever been bitten by fleas before? If you haven't, know that it's very unpleasant and you don't want to get bitten. Therefore, any measures and precautions you can take to ensure protection from fleas would be in your best interest.
In many cases, when people realize they have a flea problem on their property, it's seemingly out of the blue. You have no clue how they got there or why– this is an understandable occurrence. However, the more you know about fleas, the better you can protect yourself and your pets from them.
Fleas are tiny parasites that require blood meals for survival and jump from host to host to feed. Unfortunately, you and any pets you may have are the main targets of their blood meals. Is that a reason to stay indoors and not enjoy your surroundings? Absolutely not!
At Guard Pest Control, our job is not only to remove a flea infestation from your yard or home but also to educate you on how to prevent them. Fleas enter your yard primarily in two ways: from latching on to you or your pet's body when out in nature or areas of tall grass or vegetation or from other wild animals entering your yard.
At the most basic levels, preventing wild animals from entering your yard and wearing protective clothing out in nature will go a long way in keeping your yard flea-free. However, once fleas are in your yard, they're there to stay. Despite over-the-counter or DIY treatment methods, only professional pest control services will be effective due to their small size and mobility abilities.
To schedule your flea control services, call for a free quote.
How To Tell If Your Cavalero Home Has A Cockroach Problem
Aside from seeing one of these creepy crawlers scurry across your counter, how can you tell if your home has a cockroach problem? According to the Asthma and Allergy Foundation of America (AAFA), 63% of homes in the United States have cockroaches and particles (feces, saliva, shed skin, and more).
Now, that statistic doesn't necessarily mean you have an infested home, but there are signs to look for that will let you know your home may be at risk:
Droppings: Cockroach droppings resemble coffee grounds or black pepper, so if you this sign in areas of your home, cockroaches may be hiding.
Smear Marks: With their droppings, cockroaches tend to leave behind dark smears on walls or in areas where they're most active.
Allergies: Do you seem to have sneezing fits or watery eyes at home more than you do outside your home? It could be because cockroach particles trigger allergies and asthma in sensitive individuals.
Foul Odor: Cockroach-infested homes tend to have an odd smell due to the pheromones put in the air from their droppings.
Molted or Shed Skin: Cockroaches go through multiple lifecycle stages and shed skin as they grow into adulthood, so if you see shell casings in and around your home, there's a good chance cockroaches have infested.
Cockroaches are not only filthy because they are in unsanitary environments, but they are also a serious danger to the health and well-being of your family, as they're known vectors of various diseases. If you suspect you may have a cockroach infestation and would like your home inspected, call Guard Pest Control to get the process started.
Call For A Free Quote
Complete the form below to schedule your inspection with Guard Pest Control.