Brier, WA Pest Control Services
Just 15 miles north of downtown Seattle, the small suburb of Brier, WA, provides an intimate setting to live, work, and play. As a close-knit community, the people of Brier work hard to maintain the town's beauty throughout the year. Unfortunately, there's nothing beautiful about pest activity. Pests are unwelcome intruders eager to get into your Brier home or business, putting you and your property at risk for infestations. If you're looking for year-round pest protection from the experts, you've come to the right place.

Welcome to Guard Pest Control, Brier's local source for quality residential and commercial pest control services. Our locally owned and operated company is family-oriented, and we care about the well-being of the community. We dedicate ourselves to providing comprehensive pest protection that property owners can rely on all year long. Since 2013, we've been providing trusted pest solutions to homes and businesses across Snohomish County and the surrounding areas. Our experienced pest technicians are ready to help, so call us today to get started.
Residential Pest Control In Brier, WA
It's not easy to own a home – there's always so much to think about. Protecting your house and your loved ones from harm is of the utmost importance, which is why it's imperative to secure protection from a qualified team of pest professionals. Here at Guard Pest Control, we offer dependable residential pest control services to over 500 residences in the local area.

From exterior sprays and bait stations to seasonal treatments, we do it all. We deal with a long list of common area pests, including rodents, bed bugs, ants, and stinging insects. We promise every one of our customers guaranteed, pest-free results that they can count on all year long. Whatever your pest control needs may be, we're ready to help. Reach out to us today to get your free estimate.
The Dangers Of Rodent Infestations In Brier, WA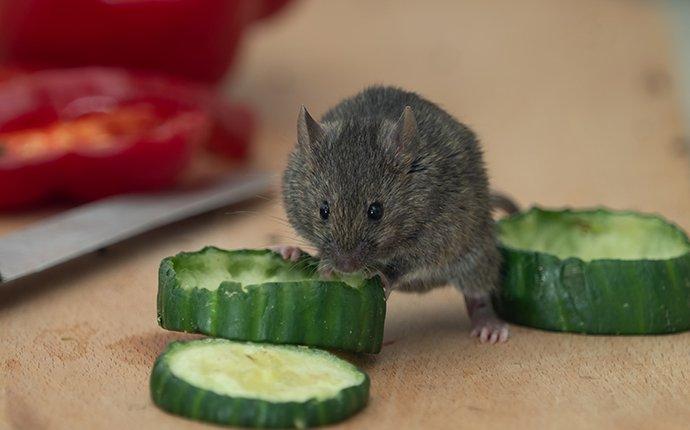 It's unnerving to discover rodent activity in your home or business, to say the least. Rodent infestations can quickly grow out of control, developing into an unmanageable situation. There are a number of health and safety risks that rodents pose and property owners need to be aware of them. Rodents cause widespread contamination, spreading germs and bacteria throughout your space and exposing you to a variety of diseases and negative health consequences.

Aside from your health, there is your safety to think about. Rodents chew on electrical wiring, putting your home or business at risk of catching fire. They also gnaw on structural elements of your property, compromising the integrity of the construction. The most effective way to protect your property from rodent activity is to contact the pest professionals. Guard Pest Control offers trusted rodent control and exclusions services that customers can count on. Reach out to us today to get started.
Guide To Preventing Ants In Brier, WA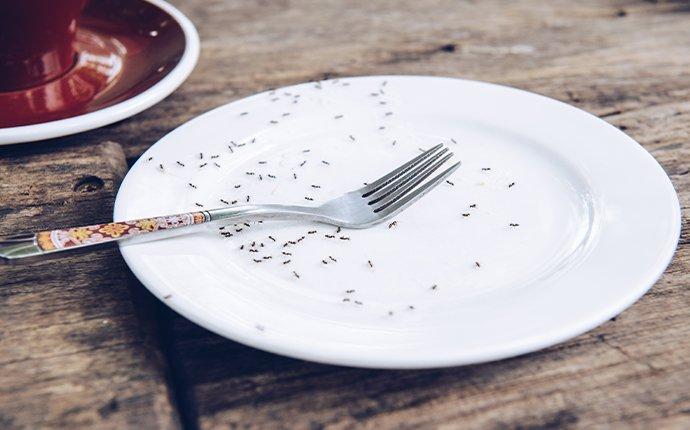 Ants are tiny pests that invade in very large numbers. One ant colony can quickly turn into five, and before you know it, you have a full-blown ant infestation on your Brier property. If you want to be proactive in your efforts to keep ants off your property, there are some preventative measures you can put in place.

Maintain a high level of cleanliness and practice proper sanitation around the property, including cleaning up spills and crumbs, keeping food stored in tightly sealed containers, and taking out the garbage frequently. You should also eliminate sources of excess moisture throughout the property and block off access points by sealing up any cracks and crevices.

The most effective, lasting way to protect your Brier property from ant infestations is with ongoing services from the pest experts. Call Guard Pest Control today to hear more about our comprehensive ant control and prevention services. We will get you a free estimate and schedule your inspection right away.
Commercial Pest Control In Brier, WA
If you own a business here in Brier, it's important to consider the very real threat of a pest infestation. These intruders aren't just a nuisance, but they can be extremely harmful. They compromise everyone's health and safety, not to mention the structural integrity of the building and your overall reputation. If you're looking for effective commercial pest control solutions, look no further than Guard Pest Control.

We develop our customized treatments to meet your needs and the specific needs of your facility. From office buildings and warehouses to medical facilities and schools, we have your covered. We specialize in bed bug control services for multi-unit housing, and we offer preventative bed bug inspections for your comfort and peace of mind. Contact us to get started. We'll provide you with a complimentary quote and get your initial inspection scheduled as soon as possible.
Call For A Free Quote
Complete the form below to schedule your inspection with Guard Pest Control.