Expert Pest Solutions In Bothell West, WA
The community of Bothell West is a primarily residential part of the larger city of Bothell. Its prime location provides residents with easy access to Seattle while also being an easy drive to the water and the mountains. Bothell West is peppered with some small local businesses as well and provides an easy pace for day-to-day life. With local conditions that change on a seasonal basis, there is always an opportunity for pest problems to develop.
At Guard Pest Control, we have been working with local homeowners since 2013 to address their pest concerns as safely as possible. As a family-run business, we believe that all of our customers deserve the highest quality pest control and to always be treated fairly.
Simply put, we wouldn't use anything in your home that we wouldn't use in our own. The result of our work is not only the immediate elimination of pests but also sustainability that you can trust. To learn more about reliable pest control in Snohomish County, contact Guard Pest Control today.
Residential Pest Control In Bothell West, WA
When pest problems happen in your home, they can be stressful, dangerous, and leave you unsure of how to deal with them. When scenarios like this present themselves, look no further than Guard Pest Control. Since 2013, our family has been caring for local homes by providing the highest quality pest control around.
We follow Integrated Pest Management standards, which means that we look to not only eliminate pests but also keep them from returning. This system allows us to customize each treatment plan that we put into place and adapt our approach when the situation calls for it. A few of the key offerings that we provide include:
Home Guard Protection Plan - Platinum: Our most comprehensive plan addresses seasonal pests and common invaders, offers an annual bed bug inspection, and on-call assistance for stinging insects.

Home Guard Protection Plan - Insect/Arachnid: Every other month we treat your home for pests like ants, beetles, and spiders and provide free re-services if necessary.

Home Guard Protection Plan - Rodent: We install bait stations to control rodents from the outside. This also includes bi-monthly services.
At Guard Pest Control, we are fully committed to keeping our residential pest control technicians up-to-date on best practices and methodologies, which is why they undergo rigorous training.
Rodent Control & Elimination For Bothell West Homes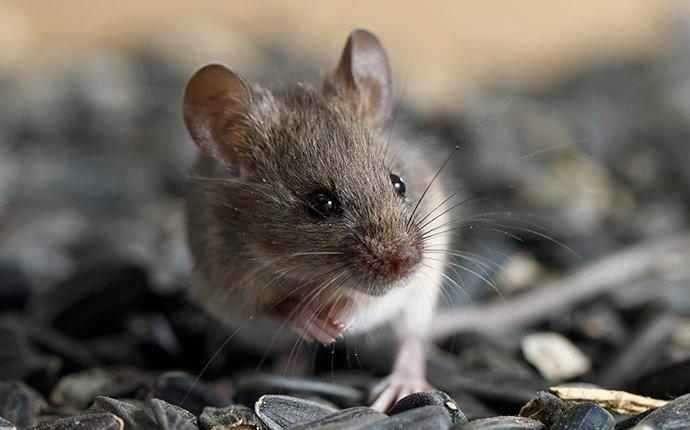 Rodents are one of the most tenacious and dangerous pests that Bothell West homeowners may encounter whether it's Winter or Summer. When this happens, Guard Pest Control is the name to call.
We're focused on working with homeowners in order to keep their homes free from rodents on an ongoing basis. Our approach follows Integrated Pest Management, which means that our work is safe for people and their pets while also being tough on rodents.
This means that we don't use harsh chemicals while treating homes, but rather, we focus on how rodents are getting into the home from the outside. In order to provide the fullest coverage, we offer homeowners an ongoing rodent protection plan that utilizes exterior bait stations and bi-monthly visits.
For more information on safe rodent control, contact Guard Pest Control today.
Tips For A Cockroach-Free Bothell West Home
When cockroaches invade the homes of Bothell West, they can prove very difficult to get rid of and the health risks that they pose simply aren't worth it.
For a cockroach-free home, try the following tips:
Redirect any condensation that may be collecting outside of the home.

Install door sweeps to doors that have pronounced gaps.

Open packages before bringing them inside.

Keep food consumption limited to one room of the home.

Place leftover meals in airtight containers.

Don't allow dirty dishes to pile up in the sink.

Scrub food residue off of stovetops after cooking.

Take out the garbage on a routine basis and store it properly both inside and outside.

Clean up after spills when they happen.

Fix leaky pipes, faucets, and other futures.
For reliable cockroach protection throughout the year, contact Guard Pest Control today.
A Practical Guide To Ant Prevention For Bothell West Homeowners
While ants can lead to many spoiled afternoons outdoors, the real problems start when they get into your home. Ants can be incredibly difficult to remove once they establish themselves around a property, so it's always wise to take steps to prevent ants in the early spring instead of fighting them directly in the summer.
Here are some great ways you can stop potential ant infestations in their tracks this spring:
Mow the lawn often
Keep the yard free of any clutter such as toys or trash
Clean up any spilled food or drinks immediately
Clean and sanitize surfaces often
Do not leave dirty dishes out overnight
Keep all food, including pet food, stored in sealed containers
Inspect your exterior walls for any holes or gaps, and seal them as necessary
While these steps can go a long way toward minimizing your overall risk of ant infestation, once they've gotten inside, it's time to call a professional. Have ants invaded your Bothell West home? Don't worry: call the professionals at Guard Pest Control for help today and make sure ants never make your house their home again.
Call For A Free Quote
Complete the form below to schedule your inspection with Guard Pest Control.