Complete Pest Management In Bothell, Washington
Less than a ten-minute drive from the city of Port Orchard, the small town of Bothell, WA, is the perfect Washington suburb. The tree-lined streets are filled with lovely homes, friendly people, and a strong sense of community. However, there are other little members of the community that we're not always aware of. Pests are active here in Bothell, and they look for ways to get onto your property. Once they access your property, it's only a matter of time before the situation turns into a full-blown infestation.
The best way to secure reliable pest protection is by calling in the experts at Guard Pest Control. Since 2013, we've been providing complete residential and commercial pest control services to properties across Kitsap County and the surrounding areas. At our locally owned and operated company, we dedicate ourselves to superior service and unmatched results. We promise you pest-free conditions that you count on, guaranteed. Call us today for a free estimate.
Residential Pest Control In Bothell, WA
As a family-oriented company that cares deeply for our neighbors, we understand the importance of protecting the ones you love. We work hard to serve our community with the best residential pest control services in the greater Seattle area. We currently service 500 homes in the area, putting together a customized treatment plan for every one of our clients. We develop an approach catered to your property, your needs, and your preferences.
Beginning with a thorough inspection where we determine any present pest activity, we formulate a strategy to tackle your infestation from the inside out. Our experienced pest technicians use proven IPM (integrated pest management) strategies and treatments to service the interior and exterior of your home. Once we complete our treatments, we return bi-monthly for preventative exterior treatments. We're committed to offering you the year-round pest protection you deserve, so call us today to discuss your residential pest control needs.
Did You Know That Rodent Activity In Bothell, WA Is Preventable?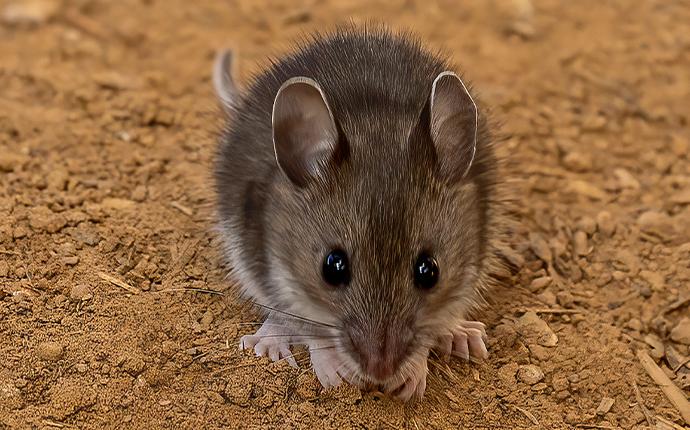 Rodent infestations are very unsanitary. These hairy pests carry around pathogens and bacteria, spreading it wherever they go. Not only that, but they gnaw on the construction of your structure, putting you and everyone inside the building in danger.
Luckily, there are some preventative measures that you can take in order to minimize your exposure to rodent activity:
Block off entry points by sealing up cracks and crevices found throughout the structure.

Eliminate access to food sources by properly storing food in gnaw-proof containers.

Maintain proper cleanliness around your space by promptly wiping up spills and crumbs.

Reduce sources of excess moisture by fixing leaky plumbing and using vent fans and dehumidifiers.
These tips are a great place to start, but there's still only one, guaranteed, 100% effective method of rodent control. Guard Pest Control gives you the year-round protection you deserve from rodents, guarding your property against the detriments of an infestation. Reach out to our team of pest experts to discuss your rodent control and prevention needs today.
What All Bothell, WA Property Owners Should Know About Bed Bugs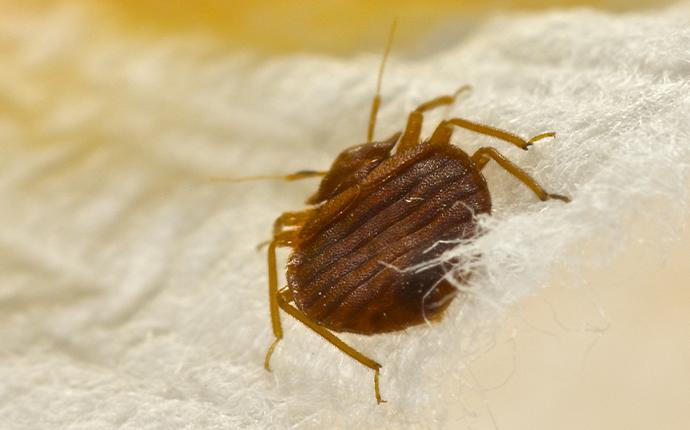 A bed bug infestation is a real nightmare that can be very difficult to deal with. Bed bugs are parasitic pests that feed on the blood of their hosts at night. These blood-sucking intruders lurk around your bed all day and wait for you to fall asleep before feeding on your blood. Since they're only active at night, it's almost impossible to catch them in the act.

Once bed bugs find their way inside, they lay eggs, reproduce quickly, and rapidly turn into a full-blown infestation, spreading from room to room until the entire property is compromised. There are many home remedies and DIY treatments on the market, but the most effective method of quality bed bug control is from the pest pros.
Reach out to Guard Pest Control today to hear more about our bed bug treatment process, and we will schedule your inspection right away.
Commercial Pest Control In Bothell, WA
Your Bothell business has ample sources of food, water, and shelter on the premises. These bring around pests, who make themselves at home in your facility and then call in all their friends to help them spread the infestation. That leaves your property vulnerable to the harmful effects of pest activity, and the best way to protect yourself is with professional pest control services.
Our commercial pest solutions service a long list of businesses, including office buildings, warehouses, schools, medical offices, and daycares. Once we determine the nature of your infestation, we develop a tailor-made plan to suit your needs. We specialize in bed bug control for multi-unit housing, and we offer additional commercial services for ant control, rodent control and exclusion, and stinging insect control.
As proud members of the Washington State Pest Management Association and the National Pest Management Association, we work hard to offer the most trusted and effective commercial pest solutions in all of northwestern Washington. No matter what pest problem you're dealing with, reach out to the team at Guard Pest Control; we're here to help.
Call For A Free Quote
Complete the form below to schedule your inspection with Guard Pest Control.