Complete Pest Management In Bellevue, Washington
The city of Bellevue, WA, offers the perfect combination of urban life and nature. Situated right between Lake Washington and Lake Sammamish, our town is surrounded by water, and that means our humidity levels are pretty substantial throughout the year. Increased moisture brings about increased pest activity, and that means your Bellevue property is vulnerable to infestations. The most effective method of year-round pest protection is regularly scheduled services from the pest professionals.
Guard Pest Control is here to inspect, correct, and protect. We are a locally owned and operated company that has been servicing homes and businesses across King County and the surrounding areas since 2013. As a family-oriented business, we prioritize the well-being of our community, and everything we do is to satisfy our valued customers. We hold ourselves to a high standard of service, and we guarantee pest-free results that you can feel good about. Contact us to discuss your residential or commercial pest control needs today.
Residential Pest Control In Bellevue, WA
The best way to protect your home from household pests is with professional pest control services. Our team of certified pest technicians provides quality residential pest control solutions to Bellevue homeowners, covering them from infestations all year long. We currently service over 500 residences, and we're always ready to add more clients to the Guard Pest Control family.
From rodents and bed bugs to ants and stinging insects, there are a lot of pests here in Washington. An infestation poses a serious threat to your health and safety, so securing protection from the pros is crucial. Our interior and exterior services promise pest-free conditions from the inside out. We are proud members of the Washington State Pest Management Association and the National Pest Management Association, working hard to maintain a high level of professionalism, service, and care. Call us for a complimentary quote.
Guide To Minimizing Ant Activity On Your Bellevue, WA Property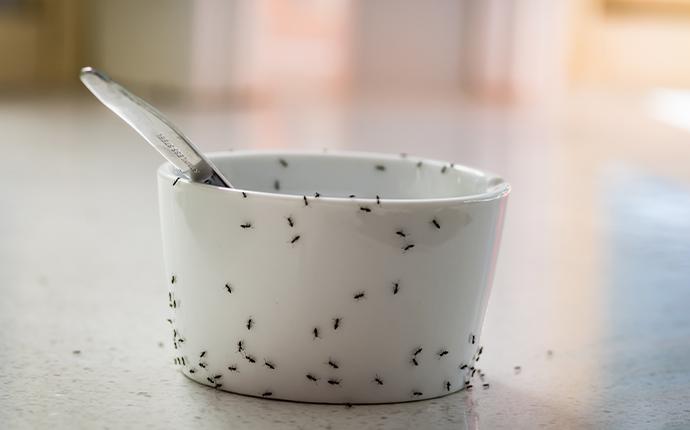 Ants are tiny little pests that are more dangerous than you might think. They threaten the construction of your structure, cause moisture problems, spread disease, and some even bite.
There are some habits you can put in place to help you minimize your exposure to ant activity, thereby avoiding an infestation:
Maintain a high level of cleanliness and practice proper sanitation; promptly clean up spills and crumbs, and wipe down counters, sticky jars, or residue; keep all food in tightly sealed containers, and don't leave out pet food or any other food sources.

Eliminate any standing water and sources of excess moisture; repair leaky pipes, faulty facets, and malfunctioning drains; use a dehumidifier in damp areas of the house like basements, crawl spaces, and attics; maintain functional downspouts and gutters to keep water flowing away from the foundation.

Eliminate access points by sealing all cracks and crevices around the outside perimeter; keep branches, trees, and bushes well-trimmed away from the structure; be sure to take out the garbage regularly and keep it in a lidded trash can.
The best way to prevent an infestation on your Bellevue property is with regular visits from the pest professionals. The team at Guard Pest Control offers complete ant control and prevention services that our valued customers can rely on all year long. Reach out to us today for an estimate, and we'll schedule your inspection right away.
Common Indications Of Bed Bug Infestation In Bellevue, WA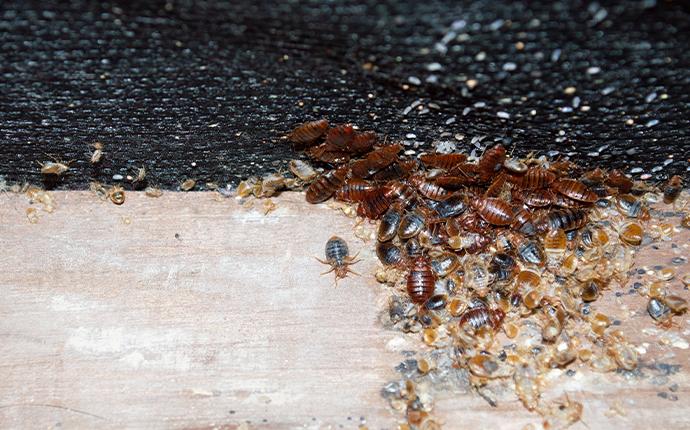 Here in Bellevue, property owners should be wary of a bed bug infestation. The sooner you can detect any bed bug activity, the more likely you are to minimize the spread of the infestation. That's why it's important to be aware of some of the common signs of bed bug activity.
There are a few telltale indicators to be on the lookout for:
Bed bugs leave behind tiny, red stains of blood while they're feeding. You may find these on your sheets, linens, and bedding.

You'll likely see dark, rusty, excrement spots, and eggshell casings in active areas. Bed bugs leave these droppings behind as they progress through their life cycle. Another major clue is waking up with small, red bites that you didn't have when you went to sleep the night before. The bites usually appear in a linear formation.
If you suspect any bed bug activity on your property, call the team at Guard Pest Control right away. We're highly experienced in the successful identification and extermination of bed bug activity, and provide comprehensive bed bug treatments that are safe for you, your loved ones, and your property.
Commercial Pest Control In Bellevue, WA
Your Bellevue business is at risk of experiencing pest infestations, and that's not something to be taken lightly. A commercial pest infestation causes large scale issues resulting from property damage and contamination. If you want to effectively protect your facility from the harmful effects of pest activity, call in the team at Guard Pest Control right away.
Our expert team of pest professionals uses tried-and-true IPM (integrated pest management) strategies strategically developed to address the root of your pest problem. Our customized pest treatments allow us to come up with a plan that's right for you and your business. Get in touch with us to hear more about our commercial service plans.
Call For A Free Quote
Complete the form below to schedule your inspection with Guard Pest Control.