Arlington, WA Pest Control Services
The city of Arlington, WA, is a lively town with a charming, hometown feel. The pleasant setting makes living and working here extremely pleasant, and we're proud of our strong, close-knit community. However, there are some members of the community that we're not very fond of. Pests are a reality here in Arlington, and an infestation poses a long list of threats to your property and those that reside in it. The best source of year-round pest protection is regular services from the pest professionals.

Welcome to Guard Pest Control, your local source for quality residential and commercial pest control services. With over 20 years of combined experience, our team of certified experts brings you the best pest solutions in the area, promising to inspect, correct, and protect your Arlington property from pest infestations all year long. We've been servicing homes and businesses across Snohomish County and the surrounding areas since 2013, and we pride ourselves on providing effective pest protection that you can count on. Call us today for a free estimate.
Residential Pest Control In Arlington, WA
Here in Arlington, beautiful houses line the streets, and owning property here is a real blessing. However, being a homeowner isn't always so delightful. Unfortunately, pest activity is a threat that endangers your property and your loved ones. Fortunately, we're here to help. Guard Pest Control provides comprehensive residential pest control services that Arlington homeowners can rely on.

We currently service over 500 homes in the local area, using IPM (integrated pest management) strategies and proven treatments to flush out all pest activity from your property completely. In addition to a thorough extermination of the premises, we provided exterior bait stations, sprays, and seasonal treatments to keep your property pest-free. Reach out to us today to discuss your residential pest control needs.
Multi-Unit Housing Pest Control In Arlington, WA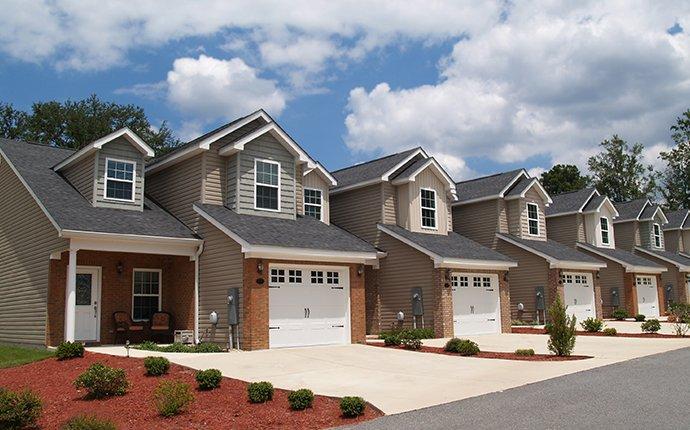 Whether you run a condo, an apartment building, or any other multi-unit housing property, its crucial to maintain a clean, healthy, and safe environment for your tenants. It's your responsibility as a property manager to keep tenants happy, and a pest infestation is just unacceptable. It violates the trust that your tenants put in you, and it's important to secure the proper protection. The best way to deal with a pest infestation is by contacting the team at Guard Pest Control.

We offer comprehensive pest solutions to multi-unit housing properties. Our experienced pest technicians look for active infestations, odors, and wood damage. It can be hard to pinpoint the source of a large-scale infestation. Our proven detection and identification efforts help target the infestation in a thorough way that offers lasting results you can rely on.

We specialize in bed bug control for multi-housing units, providing you the protection you need to ensure tenant comfort and satisfaction, regulatory compliance, and building profitability. We provide quarterly bed bug monitoring for apartment complexes, and we're always here to help you navigate your pest problem, no matter what it is. Get in touch with us to schedule your initial inspection.
How To Avoid Bed Bug Infestations In Arlington, WA
If you want to minimize your chances of experiencing a bed bug infestation, there are some preventative measures that you can take. Firstly, you should wash and dry all of your bedding, linens, and clothing on high heat to kill off any bed bug activity. Be sure to steam clean upholstery and curtains, vacuum carpets, rugs, and under and around furniture.

It's also a good idea to use protective encasements on all of your box springs and mattresses. Reduce clutter around your space, and make sure that you thoroughly inspect any items entering your property for signs of bed bug activity. If you think there may be bed bugs on your property, you must contact the professionals right away. The team at Guard Pest Control offers comprehensive bed bug treatments that give you the peace of mind you need to get a good night's sleep. Call us today to learn more.
Commercial Pest Control In Arlington, WA
Your Arlington business overflows with pest attractants, and it's important to secure the proper protection to prevent an infestation. Our commercial pest control services guard a wide range of facilities from pest activity. We service office buildings, churches, medical offices, schools, daycares, warehouses, manufacturing facilities, and many others. Once we familiarize ourselves with the nature of the infestation, we develop a customized treatment plan to meet your specific needs.

In addition to our general pest control services, we offer additional services for bed bugs, ants, rodents, and stinging insects. From preventative bed bug inspections to installing rodent bait stations, our ongoing services protect your business from an infestation continually. Get in touch with us for a complimentary estimate, and we will get your initial inspection scheduled right away.
Call For A Free Quote
Complete the form below to schedule your inspection with Guard Pest Control.