Stanwood's Answer To Serious Pest Problems
In a place like Stanwood, you have to be especially careful about the way you take care of pest problems on your property. If you fail to take care of an infestation quickly, you could be putting your home or business at risk of property damage and people at risk of health hazards, as well as many other frustrating effects. That's why Guard Pest Control offers the following benefits to all of our Stanwood area clients:
Integrated Pest Management methodologies

Customizable plans

Certified professional service technicians

Completely organic treatment options

Free estimates
Call today to get a free estimate on residential or commercial pest control that you can count on in the Stanwood area.
Residential Pest Control In Stanwood, WA
If you are dealing with pest problems on your Stanwood property, it's only a matter of time before they wind up inside your house. Destructive termites and disease-spreading rodents, roaches, and ants are tough to get rid of once an infestation has taken root, so why risk your home and family to DIY pest control methods?
At Guard Pest Control, we provide the Integrated Pest Management methodologies you need at the prices you want. These services are provided by experienced pest technicians that have been thoroughly vetted to ensure their integrity in taking care of your Stanwood home. Call us today for a free estimate on residential pest control.
How To Control Ants On Properties In Stanwood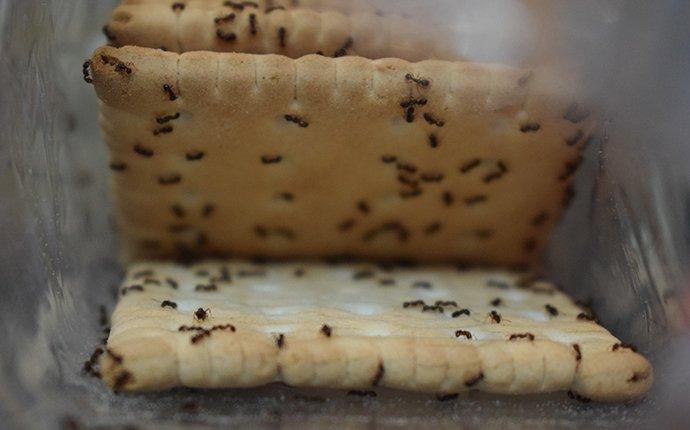 Many people tend to ignore ants in the yard or on the driveway near their home. These tiny pests may be everywhere, but they don't have to be on your property. If you notice ants outside of your Stanwood home, they could wind up in your home quickly. When they infiltrate your home, they can put both your home and family in danger. Some local ant species have been known to destroy property, over time, and others can spread dangerous diseases throughout your home, especially on your meal-preparation areas and stored food.
Since ants are very small and typically very large in number, these pests are difficult to keep out of your home. However, you can reduce ant attraction to your property and your home in the following ways:
Storing food and trash properly

Cleaning regularly

Maintaining the lawn consistently

Controlling moisture issues throughout the property
Although these methods can be effective in limiting your chances of an ant infestation, there is no guarantee outside of qualified professional help. That's why our Guard Pest Control residential technicians have the most effective form of ant control in the Stanwood region. Plus, we use Integrated Pest Management methodologies, so you can rest assured that your home and family are in good hands with us. Give us a call today for a free estimate.
Where Did These Cockroaches In My Stanwood Home Come From?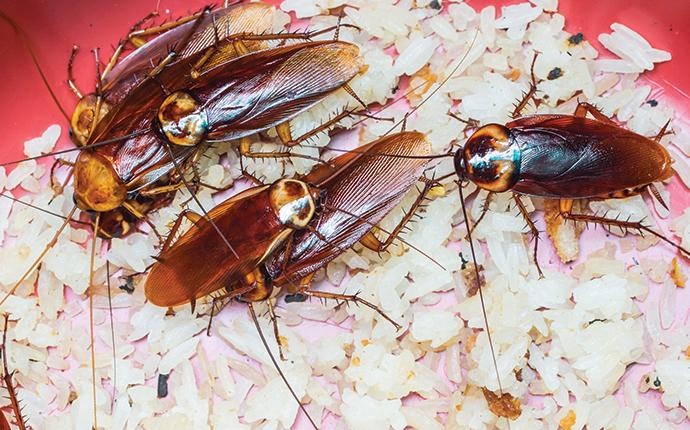 Many people worry about roach problems in the Stanwood area, but you might not realize how frustrating and dangerous roach problems can be. When cockroaches invade your Stanwood property, it can be hard to realize the extent of the infestation. These pests are nocturnal and very skittish around humans, so they'll hide within your walls until they're sure you've gone to sleep. Since they have tough, flexible outer shells, they can squeeze through almost any crack or crevice around the home, allowing them to gather within your walls where they will reproduce rapidly.
Unfortunately, cockroaches will spread dangerous bacteria throughout your home, often causing salmonella, E. coli, and other harmful illnesses. That's why you can't ignore the signs of a roach infestation, even if you only see a few roaches. And it's also why you can't trust your DIY pest control methods to stop a roach infestation that you don't know the full extent of.
Instead of risking your family's health, partner with one of our residential pest control experts. With Integrated Pest Management methodologies, we provide high-quality roach eradication services that will go above and beyond your expectations. We'll get to the root of the problem during the initial inspection and then we'll provide a customizable plan to suit your specific needs. Give us a call today for your free estimate.
Commercial Pest Control In Stanwood, WA
In a place like Stanwood, your business' reputation is one of your most important assets. In order to protect your business' reputation at all costs, it's important to partner with professional pest control services that get the job done right in environmentally conscious ways. Without this kind of protection, you could jeopardize your reputation in the community even more.
At Guard Pest Control, our commercial pest control technicians can provide Integrated Pest Management Methodologies that can assure you of a pest-free business without putting anything (but pests) at risk. Since we put your interests first, we offer completely free estimates for our services. Reach out to us today to find out how we can provide customizable services for your Stanwood business.
Call For A Free Quote
Complete the form below to schedule your inspection with Guard Pest Control.