Complete Pest Management In Silver Firs, WA
Tucked far to the north of the Seattle metropolitan area, Silver Firs gets its name from the scenic tree lines that this part of the Pacific Northwest is known for. But this confluence of natural spaces and urban sprawl also means that Silver Firs has lots of factors that attract pest activity. Luckily, there's a local pest control company that focuses on the smaller suburbs of the big city, so property owners never have to worry about an invasion. Learn why Guard Pest Control is your best option for total pest protection.
Residential Pest Control In Silver Firs, WA
At Guard Pest Control, we believe in clear pricing and targeted services. If you don't need or want something, we don't try to hawk it to you. Instead, we tailor our service packages to the common things that Silver Firs residents actually need. Here are the different packages in our Home Guard Protection Plan:
Rodent: Designed specifically for keeping out rodents like mice and rats, this plan offers bait stations and bi-monthly visits. As with all of our plans, customers automatically get 15% off of treatment for any pests not included in this category.
Insect/Arachnid: To keep out teeny, tiny invaders, you need services specifically designed for bugs. That's what this plan is designed to do, including exterior treatments and de-webbing services.
Platinum: Our platinum plan combines the coverage of our other two packages with even more pest solutions to protect you from dangerous pests like wasps and termites. This is our comprehensive plan and offers you the widest range of protection.
We also offer one-time services and assistance to anyone concerned about pests in their home, so don't hesitate to reach out to Guard Pest Control for guidance.
Bed Bug Control - Five Ways To Stop Bed Bugs In Silver Firs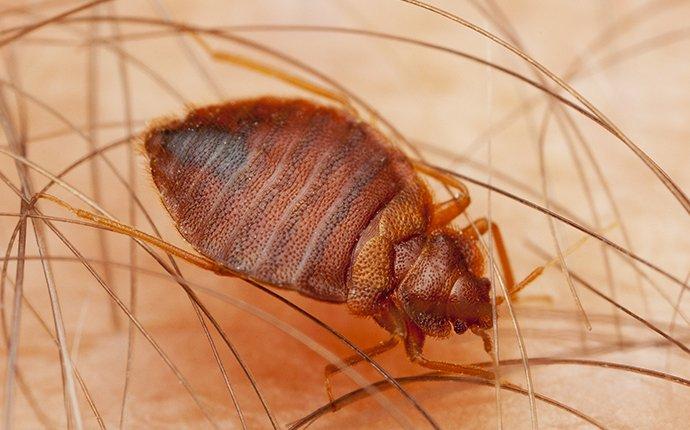 There's a whole lot of misunderstandings surrounding bed bugs. For one, people don't realize that, despite their name, bed bugs can be found in a lot more places than just in a bedroom. For another, people tend to think of bed bugs, and all pests, as problems that only strike dirty properties. But the truth is that bed bugs are a lot more common and a lot more difficult to eliminate than people realize. That's why, at Guard Pest Control, we help customers learn the ways infestations start and how best to avoid them:
Used Items: Bed bugs can infest a wide range of items, from used furniture and clothing to basic mail packages and containers. Inspect these things carefully before bringing them into your home.
Hotspots: Bed bugs tend to gather in areas with lots of human activity, which is why bed bug hotspots include hotels, transit stations, and even hospitals. People pick up these parasites without knowing, then carry them back to their homes or workplaces.
Inspections: To make certain you don't already have bed bugs, you need to call on a professional who can thoroughly check your property.
Treatments: Experts also provide the only sure-fire way of totally eliminating a bed bug population -- from the eggs to the bugs themselves.
Ongoing Assistance: It's not good enough to simply deal with pest populations as they pop up. Instead, you need a pest control partner who will help you avoid infestations altogether.
For true bed bug protection, contact Guard Pest Control today.
How Do Ants Get Into Homes In Silver Firs?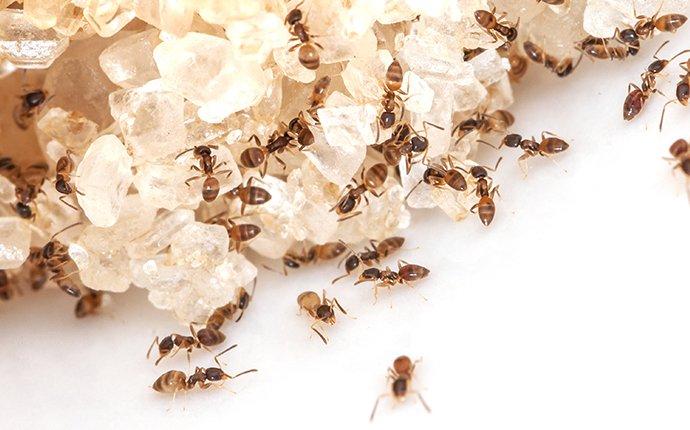 The thing about most pest problems that people intrinsically know but don't ponder further is that their populations start outdoors. An ant colony is probably somewhere outside, and it's just a small fraction of the total population that you see crawling around your countertops. That's why focusing on the immediate problem isn't the best way to deal with a pest infestation. Instead, you need to think about how they are getting in, to begin with, and what you can do to eliminate the source of the problem.
That's where pest experts like the technicians at Guard Pest Control come in. We can help identify the access points and factors that are attracting ants to your property in the first place. More importantly, we can treat your interior and exterior with safe and effective solutions that ward off a wide range of invasive pests. All of these reasons and more are why it's important to turn to pest control experts at the first sign of a problem. Better yet, let us help you before a pest population becomes noticeable.
To keep ants and other bugs out of your Silver Firs home, contact Guard Pest Control today.
Commercial Pest Control In Silver Firs, WA
Businesses also have to deal with pests, which is why it's important to deal with protecting your property before a pest problem can come in and cause damage, disease, or loss of a good reputation. At Guard Pest Control, we help Silver Firs businesses navigate the complex landscape of proper pest control, and if you need prompt removal of existing problems, we've got you covered there, too. Here are some reasons why you should partner with us:
Customized Solutions: We help all kinds of businesses, which is why we customize our approach to match the realities of each individual property. No one-size-fits-all approach!
Straightforward Pricing: We always walk you through what our services will cost before we do the work. Our plans are clear, effective, and affordable.
Satisfaction Guarantee: We pride ourselves on putting the customer experience first and foremost, which is why all of our services are backed by a satisfaction guarantee. We don't charge until you're 100% pleased with the work.
Get started on protecting your Silver Firs business from all kinds of invasive pests by contacting Guard Pest Control today.
Call For A Free Quote
Complete the form below to schedule your inspection with Guard Pest Control.