Complete Pest Management In Shoreline, WA
From the friendly locals to the surrounding nature, there's a lot to love about life in Shoreline, WA. However, one thing that isn't so great is the number of pests that can invade our homes and businesses. Home and business owners need to have reliable pest solutions to keep their properties protected from pests and the various threats that they pose.
If you're looking for reliable pest solutions in Shoreline, WA, look no further than Guard Pest Control. Our residential and commercial pest solutions are guaranteed to keep your property safe from pests.
Residential Pest Control In Shoreline, WA
When pests get into homes, they can cause costly damage and spread disease-causing germs throughout the property. That's why you need a residential pest control plan you can count on to effectively eliminate any current pests and prevent future infestations from taking hold. With Guard Pest Control, that's exactly what you get.
Inspection
Our service begins with a complete inspection of your home, both inside and out. This is so that the technician can decide upon the best course of action for addressing the pest issues present within your property.
Treatment
Per the findings of the inspection, your technician will apply treatment as necessary throughout your home. They may also make recommendations to correct any conditions around your property that are favorable to infestations.
Follow-Up
Follow-up treatments are integral to ensuring your home remains pest-free all year long. With our Home Guard Protection Plan, we'll come back to treat your property on a bi-annual basis.
If you would like to learn more about our various residential control plans, contact Guard Pest Control today.
Specialty Services
In addition to our basic residential pest control plans, we also offer these specialized plans to address certain pests:
Ant Control
Bed Bug Control
Rodent Control
Stinging Insect Control
DIY vs. Professionals Bed Bug Control In Shoreline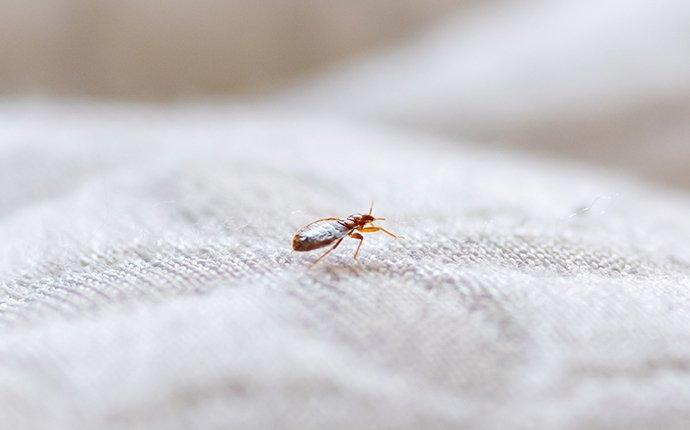 Bed bugs are small parasitic pests that feed on the blood of humans as we sleep at night. What's worse, once they infest a home, they can be incredibly challenging to get rid of. And while some people may try to take care of bed bugs on their own, the truth is, there's no match for professional bed bug control.
Despite being somewhat effective in eliminating some bed bugs, most DIY treatments are not able to address entire infestations. Unfortunately, anything less than 100% effective, when it comes to bed bugs, isn't effective at all. Moreover, the longer an infestation lasts, the more it will spread throughout a home, making it even more difficult to get rid of. Therefore, if you are dealing with a bed bug infestation in your Shoreline home, contact the professionals here at Guard Pest Control right away.
How To Keep Pantry Pests Out Of Shoreline Kitchens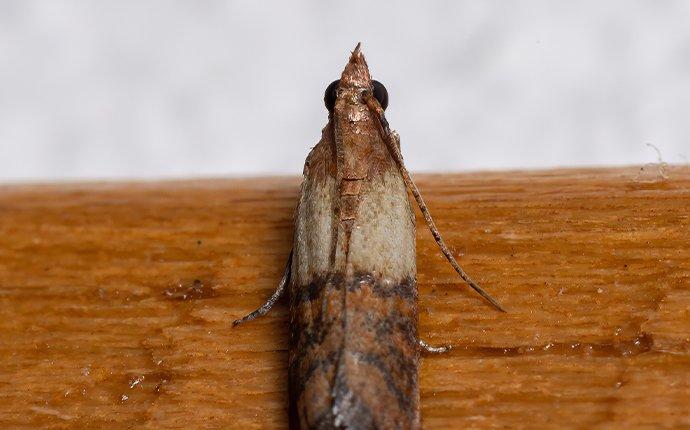 Pantry pests are a variety of home-invading pests that feed on dry food commonly found in pantries. While most are harmless, some can spread disease, and all of them can ruin food which means you need to spend more money. Therefore, you need to know the steps you can take to keep pantry pests out of your home.
Store all food in airtight containers or the fridge.
Wipe up spills from counters and floors immediately.
Store trash in bins with tight-fitting lids.
Take out the trash regularly.
If you do find yourself dealing with a pantry pest problem in your Shoreline home, contact the professionals here at Guard Pest Control right away for assistance.
Commercial Pest Control In Shoreline, WA
When it comes to commercial pest control, there's no one-size-fits-all solution. That's why we offer customized commercial pest solutions to fit the specific needs of your business. We begin by speaking with you to learn more about your specific pest needs, as well as to get a better understanding of what you've been experiencing. We will then inspect your property for signs of life and other conditions conducive to infestations.
Once we have a firm understanding of what you're dealing with along with the needs of your business, we will design a pest control plan specifically for you. After the plan has been agreed upon, we will set to treating the establishment per our findings. We may also make recommendations on steps you can take to help limit future infestations.
Follow-up treatments are available to fit your schedule. For more information on our commercial pest control services, contact Guard Pest Control today.
Facilities We Service
Commercial facilities we service include:
Multi-Family Housing
Office Buildings
Churches
Medical Offices
Schools & Daycares
Warehouses & Manufacturing Facilities
Call For A Free Quote
Complete the form below to schedule your inspection with Guard Pest Control.