Complete Pest Management In North Seattle, Washington
With Lake Washington bordering the eastern side of town, the neighborhood of North Seattle, WA, is a scenic and beautiful place to live. No one agrees more than local pest populations. That's right, pest activity poses a year-round threat to North Seattle property owners, exposing them to the dangers of infestation. In order to protect your home or business, and everyone inside of it, it's important to secure professional pest control services from a team of highly trusted pest experts.

Guard Pest Control is here to provide you with quality residential and commercial pest control services. We've serviced homes and businesses throughout the greater Seattle area since 2013, dealing with a long list of common area pests, some of which include rodents, bed bugs, ants, and stinging insects. As proud members of the Washington State Pest Management Association and the National Pest Management Association, we work hard to offer the most trusted and effective pest solutions in all of northwestern Washington. Call us today for a free estimate.
Residential Pest Control In North Seattle, WA
Here at Guard Pest Control, we are a locally owned and operated company that is family oriented, meaning we understand the importance of protecting the ones you love. When it comes to household pest infestation, we've got your back. Our team provides residential pest control solutions to over 500 homes in the local area. With over 20 years of combined experience, our team of certified experts bring you the best home pest solutions in the area

Some of the services we offer include extermination of the premises, exterior bait stations, sprays, and seasonal treatments to help keep your property pest-free moving forward. Our experienced pest technicians use proven IPM (Integrated Pest Management) strategies and treatments to comprehensively service the interior and exterior of your home. Our customized treatments allow us to come up with a plan that's right for you, and your household. We dedicate ourselves to offering comprehensive pest protection that homeowners can rely on all year long, and we promise each and every one of our customers guaranteed, pest-free results that they can count on. Reach out to us today to get started.
Three Reasons To Choose Pro Ant Control Services In North Seattle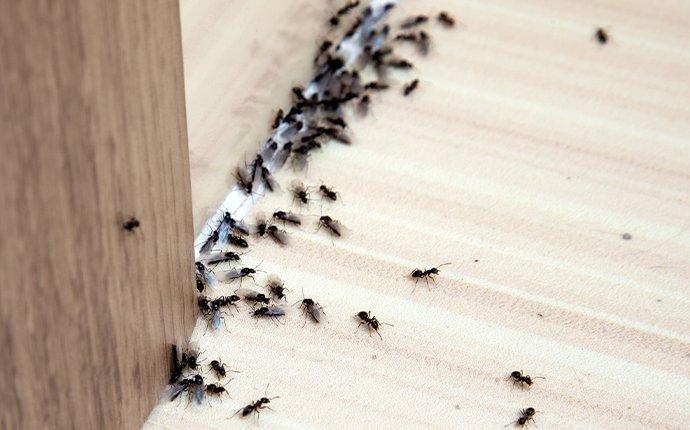 Ants can cause widespread issues around your North Seattle property. It can be a complete nightmare to deal with, but that's why we're here to deal with it for you. It's in your best interest to leave your ant control needs to the professionals, and here are three reasons why:

When your home or business is infested by ants, the structure is largely compromised. Depending on the species, the construction of your property is put at risk. Ants tend to get into building materials, like structural timbers and insulation.
Certain ant species can bite or sting. When they inject their venom into you it can pose a real threat to your health.
Ants can cause widespread contamination, and expose you to a number of serious diseases and health conditions. Ants walk around in unsanitary areas like garbage and decaying matter. Then, they spread it all over your property, and put your health at risk.

To effectively protect your property from ant infestation, the best way to go is to contact the pest professionals. The team at Guard Pest Control is proud to provide reliable ant control and prevention services that give you the year-round protection you deserve. Call us today to learn more.
Are There Poisonous Spiders In North Seattle?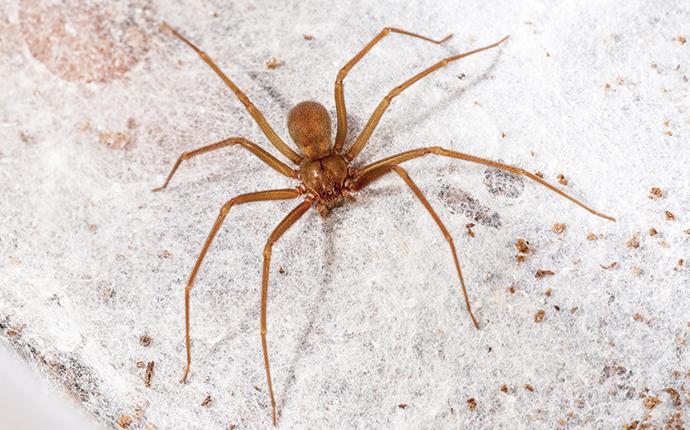 It's unsettling to think about, but spiders crawl around in our space and invade our homes and businesses. Spider infestation is intrusive and unpleasant, but other than it being an uncomfortable nuisance, it's usually harmless. The most common species we have in North Seattle is a typical house spider, and they're no threat.

We do, however, also have some venomous species to stay away from. Black widow spiders, and yellow-sac spiders can be rather dangerous if they bite you. It's unlikely for the situation to be fatal, but it can still be dangerous to your health and safety. For guaranteed spider control and prevention services for your North Seattle home or business, reach out to the professionals at Guard Pest Control today. We guarantee complete protection from spider activity, so you can rest each knowing you're fully guarded.
Commercial Pest Control In North Seattle, WA
If you're looking for effective commercial pest control solutions for your North Seattle business, look no further than Guard Pest Control. We provide commercial pest control services to a variety of facilities, some of which include office buildings, schools, daycares, medical offices, warehouses, manufacturing facilities, and multi-unit housing.

Once we familiarize ourselves with the nature of the infestation, we develop a customized treatment plan to meet your specific needs. Our team offers a wide range of general pest control services, plus additional services for ant control, rodent control and exclusion, and stinging insect control. We specialize in bed bug control services for multi-unit housing, and we offer preventative bed bug inspections for apartment complexes. Whatever problem you're dealing with, we hold ourselves to a high standard of service, and we guarantee pest-free results that you can feel good about. Contact us today to learn more.
Call For A Free Quote
Complete the form below to schedule your inspection with Guard Pest Control.