Complete Pest Management In Mill Creek, Washington
Mill Creek, WA, is a beautiful city filled with active residents. We enjoy nearby parks, nature, and outdoor activities, and there's always some kind of adventure waiting around the corner. However, around that same corner, you may discover pests, and that's not the kind of adventure anyone is hoping for. Pest activity is a year-round occurrence here in Mill Creek, putting us at risk for infestation. The best way to protect yourself is with help from pest professionals.

The team at Guard Pest Control is here to help you. With over 20 years of combined experience, our team of certified experts brings you the best pest solutions in the area. We dedicate ourselves to providing comprehensive pest protection that property owners can rely on all year long. We deal with a long list of common area pests, some of which include rodents, bed bugs, ants, and stinging insects. Call us today for a detailed estimate.
Residential Pest Control In Mill Creek, WA
Your Mill Creek home is vulnerable to pest activity, and that puts you, and your family, at risk of experiencing an infestation. In order to protect your health and safety, and that of your loved ones, it's important to secure professional pest control service. Our team of certified pest technicians provides quality pest solutions to Mill Creek homeowners, covering them from infestation all year long.

We offer dependable residential pest control services to over 500 homes in the local area. Our experienced pest technicians use proven IPM (Integrated Pest Management) strategies and treatments to comprehensively service the interior and exterior of your home. In addition to a thorough extermination of the premises, we provide exterior bait stations, sprays, and seasonal treatments to help keep your property pest-free moving forward. Get in touch with us today to discuss your residential pest control needs.
Why Stinging Insects Are Drawn To Your Mill Creek, WA Property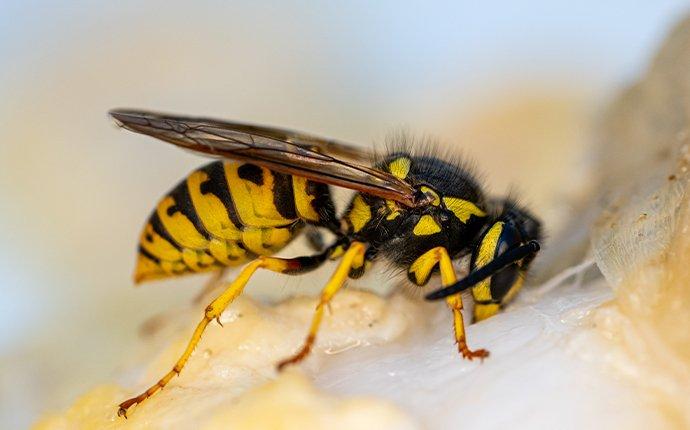 There are a variety of stinging insect species here in Mill Creek. The most popular ones in the area are bees, hornets, wasps, and yellow jackets, and mud daubers. They're mostly found outdoors, and they feed on two things: other insects and nectar. They tend to find these food sources in your backyard. Many stinging insects act as pollinators and they prey on other insects, feeding on a wide variety of garden pests like cicadas, spiders, and other creepy crawlers.

Your Mill Creek backyard is full of conditions that attract stinging insects. There's plenty of space to nest and multiple sources of food. In addition to garden insects, they also eat compost and trash. Large numbers of them forage for food at once. Not only do they search for food, but they search for ideal nesting locations. They like to dig and burrow in areas with thin grass, as they tend to nest near the ground. Reach out to the team at Guard Pest Control today to address your stinging insect control needs; we guarantee lasting protection you can count on.
What You May Be Doing To Attract Ants Into Your Mill Creek, WA Home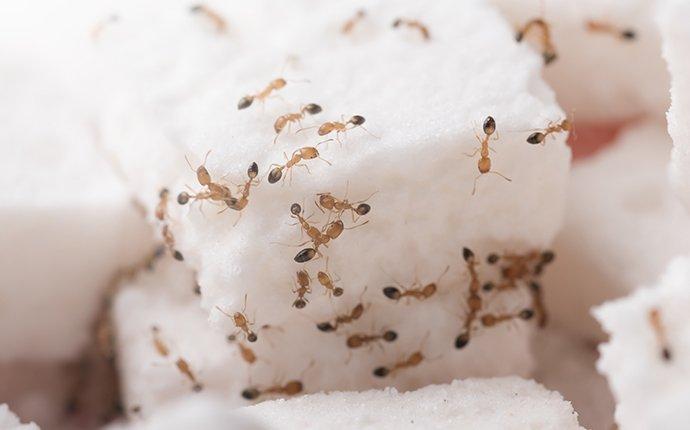 Ant infestation is avoidable if you implement the necessary preventative measures. If you have an ant problem, there are likely some conditions around your property that serve as attractants. Here are a few things you may be doing to unknowingly bring ants into your space:
Ignoring existing entry points, like cracks and crevices in the walls and siding.

Leaving spills, messes, crumbs, and sugary residue on the countertops and floors.

Improperly storing your food and leaving it out, including pet food and water bowls.
There are a lot of ways to help prevent ant activity, but the truth is, not all of them are always reliable. Your best bet for dependable ant control and prevention services is ongoing help from the pest experts. Call Guard Pest Control to discuss your ant control needs. We'll schedule your free inspection as soon as possible, and get the ball rolling.
Commercial Pest Control In Mill Creek, WA
A commercial pest infestation can cause a slew of large-scale repercussions that no business owner has time to deal with. That's why we're here to deal with it for you. Guard Pest Control offers local businesses the absolute best pest protection in the area. Our commercial pest control solutions service a long list of businesses, some of which include office buildings, warehouses, schools, medical offices, and daycares.

After a thorough inspection of the premises, we determine the best plan of action to effectively treat your facility. Our team of experienced pest technicians uses reliable IPM (Integrated Pest Management) solutions to tackle your pest problem from every angle. As proud members of the Washington State Pest Management Association and the National Pest Management Association, we work hard to offer the most trusted and effective pest solutions in all of northwestern Washington. Contact us to get your inspection scheduled right away.
Call For A Free Quote
Complete the form below to schedule your inspection with Guard Pest Control.