Protecting Your Larch Way, WA Home Or Business From Pests
Owning a home or business in a place like Larch Way can be frustrating if you don't take care of pest problems properly and promptly. Unfortunately, the local pests are not only difficult to control on your own, but they are also dangerous, destructive, or both. That's why putting your trust in do-it-yourself (DIY) pest control methods, or store-bought solutions can put everything that matters most to you at risk.
On the other hand, Guard Pest Control can keep your home or business pest-free with the following benefits:
Carefully vetted technicians
Eco-friendly pest control solutions
Long-term strategies and results
Give us a call today to schedule an inspection with one of our experienced residential or commercial pest control technicians.
Residential Pest Control In Larch Way, WA
Owning a home in the Larch Way area forces you to deal with pest problems that you probably never had before. The scary truth is that improper pest control practices can put your home and family at severe risk, so it's important to partner with the pest professionals that know how to get the job done every time.
At Guard Pest Control, we take pride in protecting area families because we are Larch Way area homeowners. You can't go wrong with local care that fits your needs with the industry's highest quality pest control solutions. Give us a call today to schedule an inspection with one of our residential pest control technicians.
The Dangers Cockroaches Bring To Homes In Larch Way, WA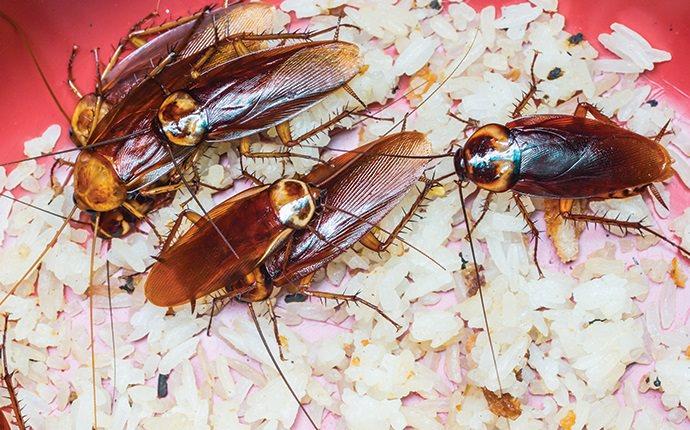 Cockroaches spread bacteria wherever they go, picking up and leaving particles anywhere they scurry over. Things they can pick up and spread include the diseases dysentery, diarrhea, cholera, typhoid fever, and more. Between these dangerous diseases and the potential for food contamination, keeping cockroaches out of your Larch Way home is essential.

Cockroaches are also notoriously difficult to eliminate for homeowners using DIY treatments. Due to their fast reproductive cycle and ability to reach the most secluded areas deep within your home, most DIY treatments fail to eliminate the entire infestation at once - meaning it will just come back later.

If you've started seeing roaches around your home, call the professionals at Guard Pest Control for safe and effective cocroach control against these difficult and dangerous pests.
Why Do I Have Fleas In My Larch Way, WA Home?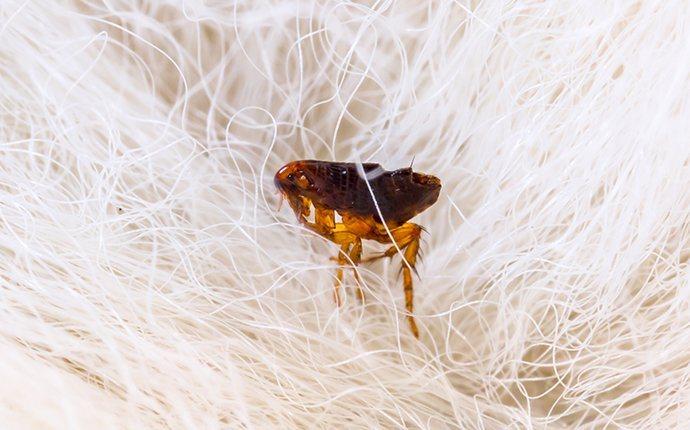 Flea problems are some of the most frustrating problems to deal with for Larch Way homeowners. Along with irritating your pets severely, fleas can also transmit dangerous diseases through bacteria that they pass along from host to host.

Fleas are typically introduced to your property by rodents like rats, mice, or other forms of wildlife. Unfortunately, when fleas jump onto your pets, they will immediately lay eggs before jumping off. So even if your pets are not bringing any fleas into your home, they could be bringing flea eggs into your home. As they shake these eggs off into the carpet, a robust infestation can begin. If you think that vacuuming the carpets will get up all of the eggs, this is a dangerous misconception.

Instead of putting your family at risk, partner with professionals at Guard Pest Control carefully. We will inspect your home for any signs of a flea infestation and put together a plan to get rid of them promptly. Give us a call today to schedule an inspection with one of our residential pest control experts.
How Larch Way, WA Homeowners Can Avoid Wasps In Their Backyard
When wasps invade your yard, they will not only endanger the fun atmosphere, but they are a severe health risk as well. Unfortunately, it can be tough to get rid of wasps once you have incurred a problem, so getting out in front of the issues is essential. Avoiding wasp infestations is essential to keeping your yard and family safe, so be sure to adhere to the following guidelines when creating a wasp-free yard:
Store any outdoor food and trash properly.
Maintain the lawn regularly, including trimming back shrubbery.
Eliminate any sources of sugar in the yard, such as fallen fruit or hummingbird feeders.
Spray essential oil solutions around the outdoor furniture.
Keep an eye out for wasps nests and get professional help if you notice any.
Wasps are incredibly territorial, so when you disturb their nests on your own, you will run the risk of multiple wasp stings, which can lead to anaphylactic shock (as these pests can sting multiple times each without incurring any harm). That's why immediate wasp nest removal with the help of a Guard Pest Control professional is the best way to avoid a long-term wasp problem. Give us a call today to schedule an inspection and get the professional help that can keep your yard and family safe.
Call For A Free Quote
Complete the form below to schedule your inspection with Guard Pest Control.