Five Simple Tips To Keep Pests Out Of Your Everett Pantries
August 13, 2021
Don't worry, just because you have discovered pests in your panty doesn't mean you're an unclean person. Even the tidiest of kitchens have this problem now and again, but if the thought of that grosses you out, listen to this. Not only do the pests eat your food, but they also live and breed there too! So nasty! Sounds like you need a superhero. Guard Pest Control to the rescue.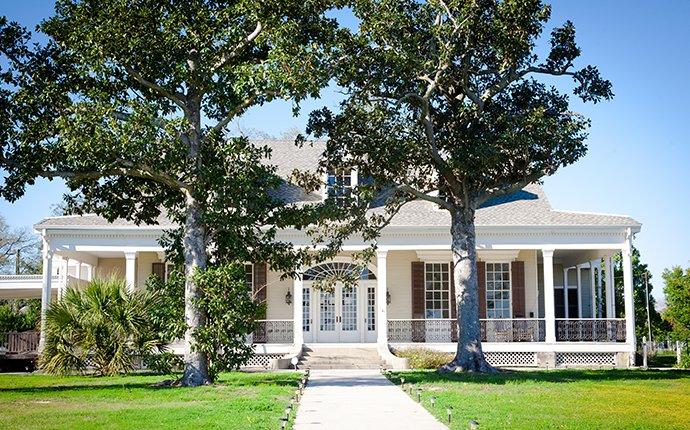 Common Pantry Pests
Indian meal moth - They are small moths with reddish-brown wings. It's the larvae that damage the food. They are notoriously difficult to get rid of, and can crawl on ceilings and spin cocoons in any room in the house.

Saw-toothed grain beetle - They have a flat brown narrow body that is approximately 1/10 inch long, with six saw-like tooth spikes on each side of their body. Larvae and adults feed on dried food products. They prefer loose or open products like flours, cereals, candies, dried fruit, and more. It's not uncommon to find them infesting pet food or birdseed

Cigarette beetle - They are light brown, and around 1/8 inch long. They have a bump on their back, smooth wing covers, and a fuzzy appearance. They are best known for feeding on tobacco, cigarettes, and cigars. Also commonly found in pet foods, cereals, nuts, spices, and candy.

Grain weevils - They have a slender body and snout protruding from the head, and are brown with tiny orange spots. They only eat whole grains and seeds.

Bean weevils - They have an oval body with a mottled light and dark brown appearance. They eat the insides of beans and peas.
What To Look For When Purchasing Pantry Items
While at the grocery store, be sure to give a quick inspection of each item before you toss it into the cart. Better now than later, after you have been infested and lose hundreds of dollars' worth of food. These two are the most obvious signs:
1. Check for gnaw marks.

2. Small holes, the size of buckshot.
How To Keep Them Out
A proactive approach is best. People never think about these sorts of pests unless they have personal experience with them, or have been forewarned by their mother. It's not something that we hear about often, and maybe that's why pantry pests aren't the topic of hundreds of blog posts. Guard Pest Control wants to change that, because the loss of all your pantry items is a big financial hit. They may not bite or sting, but they cause damage to the wallet. Try these three tips:
Store all your boxed or bagged food items in sturdy plastic containers with secure lids.

Clean pantry shelves regularly.

Never combine old and new products, unless you are positive they are pest-free.
Because the pests are living and breeding in the food, they will produce moisture that creates mildew. This is the perfect environment for bacteria to grow. All this can happen without you being aware. The extra bags of flour and dried beans or the box of pancake mix you stashed on the back shelf for a rainy day has been slowly transformed into an all-you-can-eat buffet and nursery for the larvae. Then one day you open the pantry door and a bug flies out. You think nothing of it at first, but then it happens again and again. Oops! We have a problem. Also, always check door sweeps, screens, and any other points of entry.
Calling in The Good Guys
Because most pantry pests are in a constant state of breeding, and live in or near their food source, they can produce several generations of offspring per year. Failing to address the infestation in its entirety will inevitably result in a new cycle of infestation. Guard Pest Control is an expert in the various procedures and methods needed to eradicate pantry pests for good. Call for a free estimate for your Everett property today.
Previous
Next