Are You Struggling To Keep Cockroaches Away From Your Monroe Home?
June 10, 2022
Cockroaches are pests that have existed throughout recorded history. They are creatures that have proven to be extremely resilient and adaptable, which includes their ability to adjust to varying climates and environmental conditions. They survive on whatever sources of food are available. Among the most common types found in homes are the American cockroach and the Oriental cockroach.

How many species of cockroaches are there in the world today? In the U.S., there are estimated to be 70 different types. Worldwide, there are thousands of various species.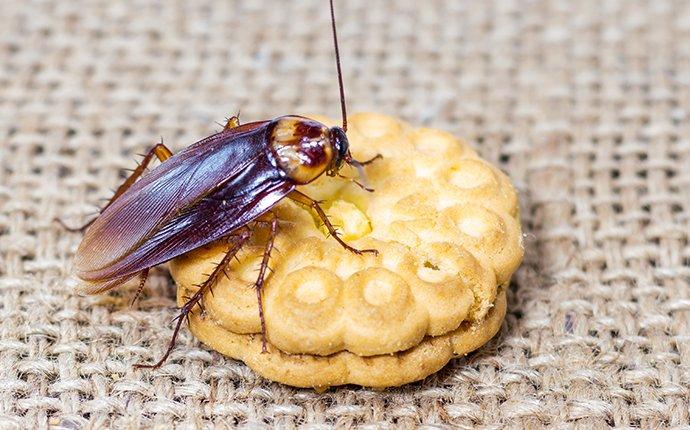 Monroe Pest Control
Cockroaches are common pests that will navigate their way into indoor areas. The majority of general bug sprays are ineffective against these durable pests, and property owners are urged to contact a licensed Monroe pest control professional for assistance.
Signs Of Cockroaches In Your Home
Cockroaches are typically nocturnal creatures that remain hidden during the day unless many bugs are competing for limited food sources. Homeowners may find dead cockroaches when cleaning and might recognize a musty smell that tends to worsen as an infestation progresses. Although many species have wings, the majority are not capable of flying but are surprisingly fast on their feet and quite elusive.
Cockroaches Can Be Harmful To Your Health
Do cockroaches spread disease that poses potential health risks? Cockroaches routinely pass through trash and other unsanitary environments and are likely exposed to parasites. They can contaminate surfaces and food sources within a home, and their layers of shed skin and accumulations of feces may cause allergic reactions among some individuals.
Five Tips To Keep Cockroaches Away From Your Home
Knowing how to tell if you have cockroaches and what repels cockroaches are critical initial steps when dealing with these undesirable pests. Some of the best practices to limit cockroaches include:
Promptly place leftovers in the refrigerator or a container with a securely fitting lid to prevent access.
Keep kitchen area floors and counters clean and free of crumbs and food residue.
Never leave dirty dishes or bowls of uneaten pet food out overnight.
Limit access to food scraps by ensuring kitchen-area trash cans remain tightly sealed.
Fix leaky hoses and spigots and use dehumidifiers when necessary to reduce excessive moisture.
Cockroaches are very opportunistic pests; therefore, homeowners must avoid affording them access to food and water sources.
How To Keep Cockroaches Out Of Your Home For Good?
There are a host of maintenance-related preventative measures to take that are effective at excluding cockroaches from the interior. Identify and fill any cracks or voids that may develop near the foundation of the structure with sealant. Install sweeps to prevent access beneath exterior doors and repair any torn or damaged screens.

Because of their flat body style and durable exterior, cockroaches can find their way through very small openings. Check bags and boxes for any evidence of these creatures when returning from grocery stores, retrieving items from storage, etc.
Established Local Pest Control Company
Guard Pest Control is available to respond to pest-related concerns involving cockroaches, bed bugs, rodents, and a variety of other undesirable and potentially harmful intruders. One of our trained pest control specialists will complete an exhaustive property assessment to reveal the nature and full extent of the pest intrusion. Our experts will inspect hard-to-reach areas where pests are likely to hide and begin reproducing. We will then discuss the best treatment options with you to solve the problem.

With decades of industry experience, the team with Guard Pest Control continues to enhance our performance capabilities through education and deploying some of the latest products and treatment methods that offer benefits regarding safety. Contact us today to speak with a local representative.
Previous
Next