Bed Bug Treatments For Snohomish Home & Business Owners
Bed bugs are opportunistic hitchhikers that can be transferred on luggage, clothing, and other personal items. While many people associate bed bug infestations with travel, they can also be transferred in public locations or a visit to a friend's home. A bed bug infestation is not caused by poor hygiene or housekeeping, although those issues can make their elimination more challenging.
Bed bugs in Snohomish, WA are excellent travelers and will feed at night off of human hosts, and then return to their secretive nesting locations. They will travel between rooms, apartment walls, and are drawn to the CO2 and scent of their human food sources. In heavy infestations, you may see them searching for a meal during the day. A bed bug infestation can be difficult to properly identify and control due to their secretive hiding locations. While they will feed on animals, their preferred source is humans. Bed bugs were not an issue for many years in the United States until they began appearing again in the early 2000s due to pesticide resistance.
To ensure full bed bug elimination, it is imperative that proper inspections, monitoring, and treatment occur. These processes are best performed by trained professionals with experience in the behavior, techniques, and products, using the latest research on the best practices of Snohomish bed bug control. Over the counter products and solutions, in many cases, will provide temporary relief but will exacerbate the issue, making long term resolution more difficult.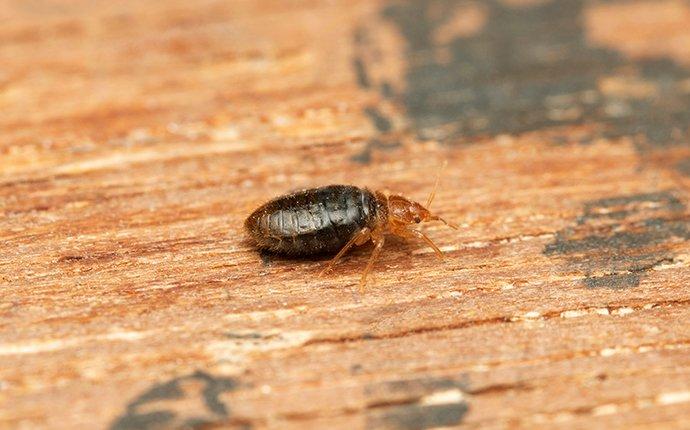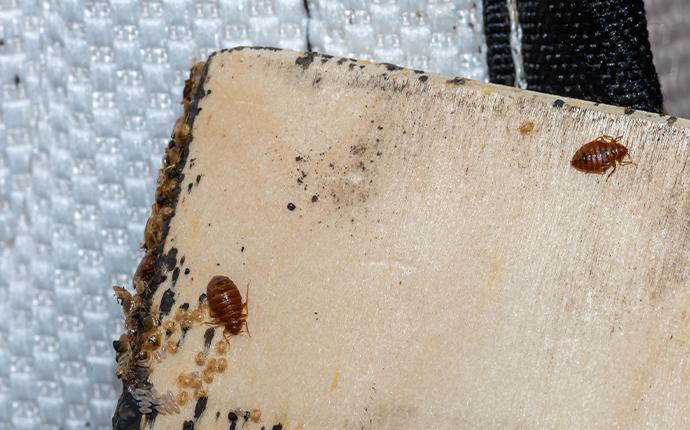 Our Bed Bug Elimination Service
If bed bugs are keeping you up at night, there's only one solution: contact a professional pest control provider for help. Guard Pest Control has years of experience helping home and business owners in western Washington eliminate bed bugs from their property. Guard Pest Control is committed to ongoing education to ensure that our customers are offered the most appropriate and evidence-backed treatments in the industry. Bed bug elimination is a science.
At Guard Pest Control, we provide and guarantee complete bed bug elimination.
When you contact us and schedule an appointment, one of our certified technicians will visit your home to complete a thorough evaluation of your bed bug situation. Your technician will then recommend a comprehensive treatment plan based on the type of structure, the severity of the infestation, and any potential barriers to successful treatment. All of our methods are backed by recent research findings, ensuring that our detection methods leave nothing missed or inaccurately identified.
Inspect
Guard Pest Control technicians will inspect your home for bed bug activity using multiple evidence-based practices that ensure accuracy in identifying infestations. Some companies utilize K-9 inspections, but research has shown these inspections to be unreliable and do not provide the most accurate report of activity in your home. A visual inspection alone may provide evidence of a high-level infestation, but run the risk of missing lower-level activity.
Correct
Our eco-friendly green and low-prep, non-chemical bed bug treatment methods use the latest and most effective bio-pesticide products available on the market, ensuring an end to your bed bug problem without leaving your family at risk. Treatments are applied strategically and safely, following product labels and guidelines.
Protect
The Guard Pest Control Proprietary Treatment Process is a complete bed bug treatment program and is guaranteed. Treatments are designed to minimize the need for costly re-treatments by preventing future infestations. Elimination, not "control".
Don't make the mistake of attempting to fight your bed bug problem by yourself. Contact the Snohomish home pest control professionals and commercial bed bug exterminators at Guard Pest Control for help, and find out why western Washington home and business owners call us first when the bed bugs bite.
Call For A Free Quote
Complete the form below to schedule your inspection with Guard Pest Control.